Preparing for the Sixth

Sunday in Lent:Passion Sunday or Palm Sunday

Year C
Daily Readings for Saturday
April 9, 2022

---
Compassionate God,
your love finds full expression
in the gift of Jesus Christ your Son,
who willingly met betrayal and death
to set us free from sin.
Give us courage to live obediently in these days
until we greet the glory of our risen Savior. Amen.
Psalm 31:9-16
I commend my spirit
Be gracious to me, O Lord, for I am in distress;
my eye wastes away from grief,
my soul and body also.
For my life is spent with sorrow,
and my years with sighing;
my strength fails because of my misery,
and my bones waste away.
I am the scorn of all my adversaries,
a horror to my neighbors,
an object of dread to my acquaintances;
those who see me in the street flee from me.
I have passed out of mind like one who is dead;
I have become like a broken vessel.
For I hear the whispering of many—
terror all around!—
as they scheme together against me,
as they plot to take my life.
But I trust in you, O Lord;
I say, "You are my God."
My times are in your hand;
deliver me from the hand of my enemies and persecutors.
Let your face shine upon your servant;
save me in your steadfast love.
Leviticus 23:1-8
Sabbath and passover
The Lord spoke to Moses, saying: Speak to the people of Israel and say to them: These are the appointed festivals of the Lord that you shall proclaim as holy convocations, my appointed festivals.
Six days shall work be done; but the seventh day is a sabbath of complete rest, a holy convocation; you shall do no work: it is a sabbath to the Lord throughout your settlements.
These are the appointed festivals of the Lord, the holy convocations, which you shall celebrate at the time appointed for them. In the first month, on the fourteenth day of the month, at twilight, there shall be a passover offering to the Lord, and on the fifteenth day of the same month is the festival of unleavened bread to the Lord; seven days you shall eat unleavened bread. On the first day you shall have a holy convocation; you shall not work at your occupations. For seven days you shall present the Lord's offerings by fire; on the seventh day there shall be a holy convocation: you shall not work at your occupations.
Luke 22:1-13
Jesus prepares for Passover with his disciples
Now the festival of Unleavened Bread, which is called the Passover, was near. The chief priests and the scribes were looking for a way to put Jesus to death, for they were afraid of the people.
Then Satan entered into Judas called Iscariot, who was one of the twelve; he went away and conferred with the chief priests and officers of the temple police about how he might betray him to them. They were greatly pleased and agreed to give him money. So he consented and began to look for an opportunity to betray him to them when no crowd was present.
Then came the day of Unleavened Bread, on which the Passover lamb had to be sacrificed. So Jesus sent Peter and John, saying, "Go and prepare the Passover meal for us that we may eat it." They asked him, "Where do you want us to make preparations for it?" "Listen," he said to them, "when you have entered the city, a man carrying a jar of water will meet you; follow him into the house he enters and say to the owner of the house, 'The teacher asks you, "Where is the guest room, where I may eat the Passover with my disciples?"' He will show you a large room upstairs, already furnished. Make preparations for us there." So they went and found everything as he had told them; and they prepared the Passover meal.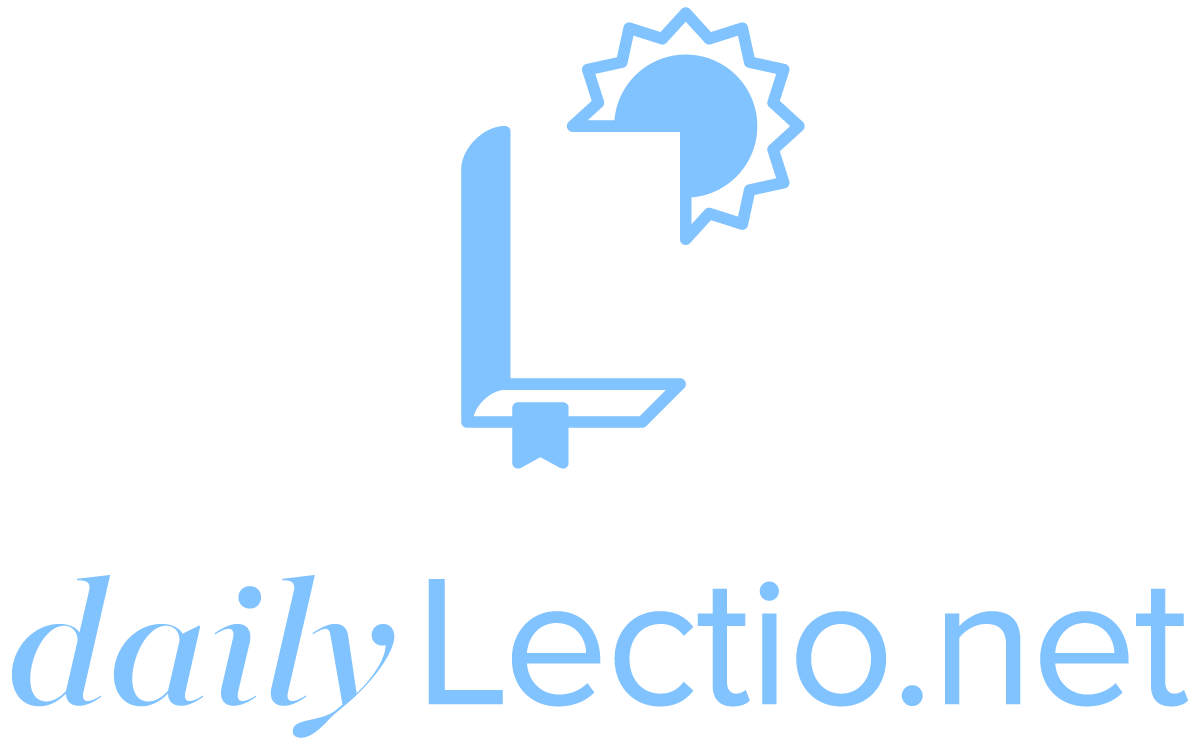 Download the DailyLectio App
Prayer reprinted from Revised Common Lectionary Prayers, © 2002 Consultation on Common Texts. Reproduced by permission.
Revised Common Lectionary Daily Readings copyright © 2005 Consultation on Common Texts admin. Augsburg Fortress. Reproduced by permission. No further reproduction allowed without the written permission of Augsburg Fortress.
New Revised Standard Version Bible, copyright © 1989 National Council of the Churches of Christ in the United States of America. Used by permission. All rights reserved.