Preparing for the Sixth

Sunday in Lent:Passion Sunday or Palm Sunday

Year C
Daily Readings for Friday
April 8, 2022

---
Compassionate God,
your love finds full expression
in the gift of Jesus Christ your Son,
who willingly met betrayal and death
to set us free from sin.
Give us courage to live obediently in these days
until we greet the glory of our risen Savior. Amen.
Psalm 31:9-16
I commend my spirit
Be gracious to me, O Lord, for I am in distress;
my eye wastes away from grief,
my soul and body also.
For my life is spent with sorrow,
and my years with sighing;
my strength fails because of my misery,
and my bones waste away.
I am the scorn of all my adversaries,
a horror to my neighbors,
an object of dread to my acquaintances;
those who see me in the street flee from me.
I have passed out of mind like one who is dead;
I have become like a broken vessel.
For I hear the whispering of many—
terror all around!—
as they scheme together against me,
as they plot to take my life.
But I trust in you, O Lord;
I say, "You are my God."
My times are in your hand;
deliver me from the hand of my enemies and persecutors.
Let your face shine upon your servant;
save me in your steadfast love.
Isaiah 54:9-10
God's love is steadfast
This is like the days of Noah to me:
Just as I swore that the waters of Noah
would never again go over the earth,
so I have sworn that I will not be angry with you
and will not rebuke you.
For the mountains may depart
and the hills be removed,
but my steadfast love shall not depart from you,
and my covenant of peace shall not be removed,
says the Lord, who has compassion on you.
Hebrews 2:10-18
Jesus' suffering binds him to humankind
It was fitting that God, for whom and through whom all things exist, in bringing many children to glory, should make the pioneer of their salvation perfect through sufferings. For the one who sanctifies and those who are sanctified all have one Father. For this reason Jesus is not ashamed to call them brothers and sisters, saying,
"I will proclaim your name to my brothers and sisters,
in the midst of the congregation I will praise you."
And again,
"I will put my trust in him."
And again,
"Here am I and the children whom God has given me."
Since, therefore, the children share flesh and blood, he himself likewise shared the same things, so that through death he might destroy the one who has the power of death, that is, the devil, and free those who all their lives were held in slavery by the fear of death. For it is clear that he did not come to help angels, but the descendants of Abraham. Therefore he had to become like his brothers and sisters in every respect, so that he might be a merciful and faithful high priest in the service of God, to make a sacrifice of atonement for the sins of the people. Because he himself was tested by what he suffered, he is able to help those who are being tested.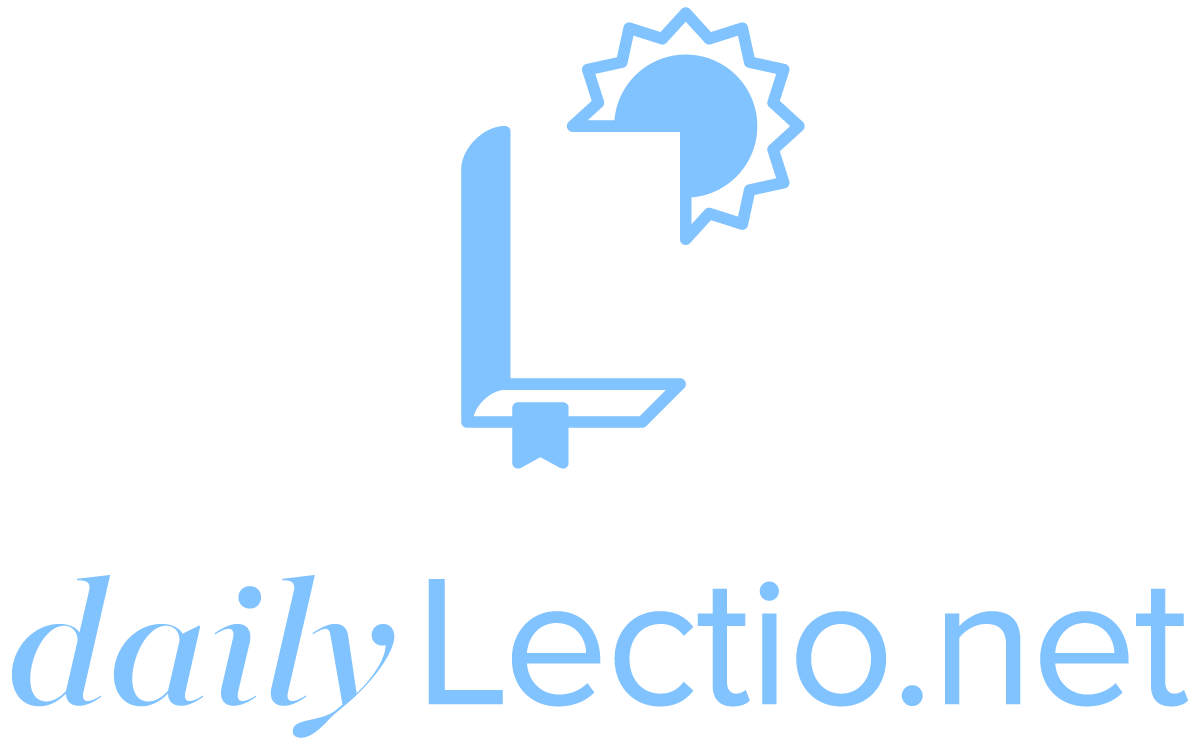 Download the DailyLectio App
Prayer reprinted from Revised Common Lectionary Prayers, © 2002 Consultation on Common Texts. Reproduced by permission.
Revised Common Lectionary Daily Readings copyright © 2005 Consultation on Common Texts admin. Augsburg Fortress. Reproduced by permission. No further reproduction allowed without the written permission of Augsburg Fortress.
New Revised Standard Version Bible, copyright © 1989 National Council of the Churches of Christ in the United States of America. Used by permission. All rights reserved.