Reflecting on the Fifth

Sunday of Easter

Year C
Daily Readings for Wednesday
May 21, 2025

---
Alpha and Omega, First and Last,
glory outshining all the lights of heaven:
pour out upon us your Spirit
of faithful love and abundant compassion,
so that we may rejoice in the splendor of your works
while we wait in expectation
for the new heaven and the new earth you promise
when Christ shall come again. Amen.
Psalm 133
How good it is to live in unity
How very good and pleasant it is
when kindred live together in unity!
It is like the precious oil on the head,
running down upon the beard,
on the beard of Aaron,
running down over the collar of his robes.
It is like the dew of Hermon,
which falls on the mountains of Zion.
For there the Lord ordained his blessing,
life forevermore.
Leviticus 19:9-18
Love your neighbor
When you reap the harvest of your land, you shall not reap to the very edges of your field, or gather the gleanings of your harvest. You shall not strip your vineyard bare, or gather the fallen grapes of your vineyard; you shall leave them for the poor and the alien: I am the Lord your God.
You shall not steal; you shall not deal falsely; and you shall not lie to one another. And you shall not swear falsely by my name, profaning the name of your God: I am the Lord.
You shall not defraud your neighbor; you shall not steal; and you shall not keep for yourself the wages of a laborer until morning. You shall not revile the deaf or put a stumbling block before the blind; you shall fear your God: I am the Lord.
You shall not render an unjust judgment; you shall not be partial to the poor or defer to the great: with justice you shall judge your neighbor. You shall not go around as a slanderer among your people, and you shall not profit by the blood of your neighbor: I am the Lord.
You shall not hate in your heart anyone of your kin; you shall reprove your neighbor, or you will incur guilt yourself. You shall not take vengeance or bear a grudge against any of your people, but you shall love your neighbor as yourself: I am the Lord.
Luke 10:25-28
Love your neighbor
Just then a lawyer stood up to test Jesus. "Teacher," he said, "what must I do to inherit eternal life?" He said to him, "What is written in the law? What do you read there?" He answered, "You shall love the Lord your God with all your heart, and with all your soul, and with all your strength, and with all your mind; and your neighbor as yourself." And he said to him, "You have given the right answer; do this, and you will live."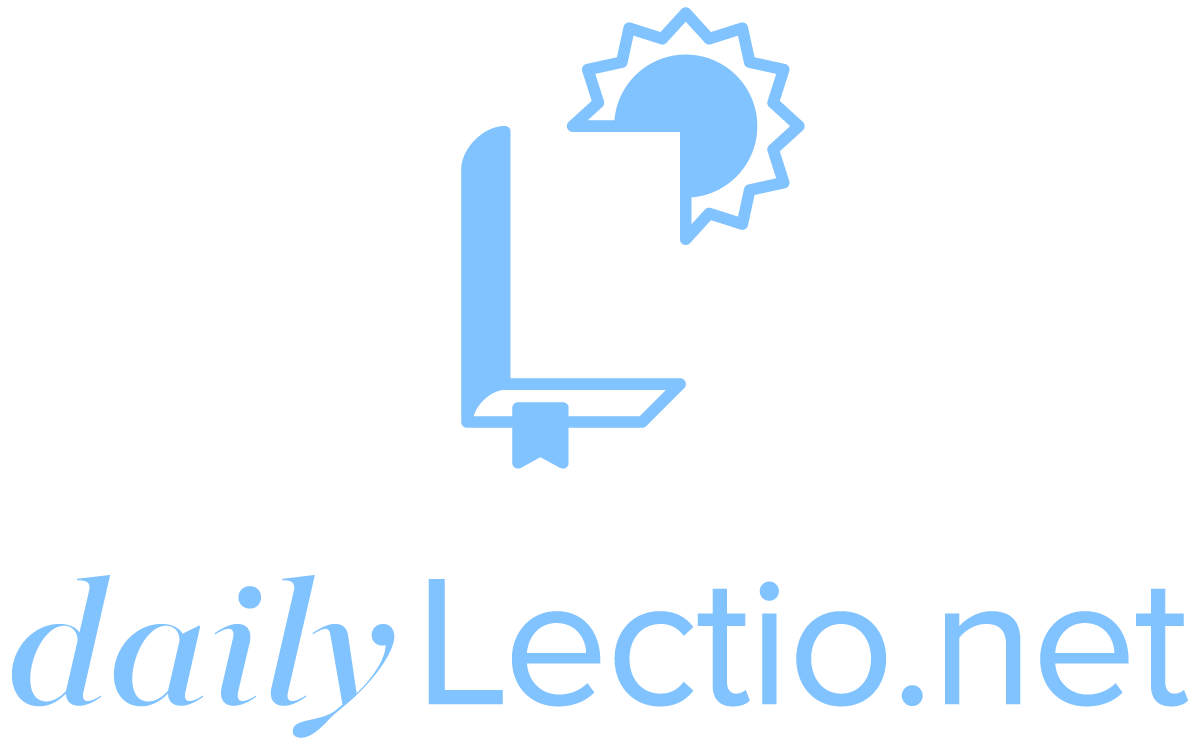 Download the DailyLectio App
Prayer reprinted from Revised Common Lectionary Prayers, © 2002 Consultation on Common Texts. Reproduced by permission.
Revised Common Lectionary Daily Readings copyright © 2005 Consultation on Common Texts admin. Augsburg Fortress. Reproduced by permission. No further reproduction allowed without the written permission of Augsburg Fortress.
New Revised Standard Version Bible, copyright © 1989 National Council of the Churches of Christ in the United States of America. Used by permission. All rights reserved.