Reflecting on the Third

Sunday of Easter

Year C
Daily Readings for Tuesday
May 6, 2025

---
God of victory over death,
your Son revealed himself again and again,
and convinced his followers of his glorious resurrection.
Grant that we may know his risen presence,
in love obediently feed his sheep,
and care for the lambs of his flock,
until we join the hosts of heaven
in worshiping you and praising him
who is worthy of blessing and honor,
glory and power, for ever and ever. Amen.
Psalm 121
God will preserve your life
I lift up my eyes to the hills—
from where will my help come?
My help comes from the Lord,
who made heaven and earth.
He will not let your foot be moved;
he who keeps you will not slumber.
He who keeps Israel
will neither slumber nor sleep.
The Lord is your keeper;
the Lord is your shade at your right hand.
The sun shall not strike you by day,
nor the moon by night.
The Lord will keep you from all evil;
he will keep your life.
The Lord will keep
your going out and your coming in
from this time on and forevermore.
Ezekiel 1:26—2:1
Ezekiel's vision of God's glory
And above the dome over their heads there was something like a throne, in appearance like sapphire; and seated above the likeness of a throne was something that seemed like a human form. Upward from what appeared like the loins I saw something like gleaming amber, something that looked like fire enclosed all around; and downward from what looked like the loins I saw something that looked like fire, and there was a splendor all around. Like the bow in a cloud on a rainy day, such was the appearance of the splendor all around. This was the appearance of the likeness of the glory of the Lord.
When I saw it, I fell on my face, and I heard the voice of someone speaking.
He said to me: O mortal, stand up on your feet, and I will speak with you.
Acts 26:1-18
Paul preaches before Agrippa
Agrippa said to Paul, "You have permission to speak for yourself." Then Paul stretched out his hand and began to defend himself:
"I consider myself fortunate that it is before you, King Agrippa, I am to make my defense today against all the accusations of the Jews, because you are especially familiar with all the customs and controversies of the Jews; therefore I beg of you to listen to me patiently.
"All the Jews know my way of life from my youth, a life spent from the beginning among my own people and in Jerusalem. They have known for a long time, if they are willing to testify, that I have belonged to the strictest sect of our religion and lived as a Pharisee. And now I stand here on trial on account of my hope in the promise made by God to our ancestors, a promise that our twelve tribes hope to attain, as they earnestly worship day and night. It is for this hope, your Excellency, that I am accused by Jews! Why is it thought incredible by any of you that God raises the dead?
"Indeed, I myself was convinced that I ought to do many things against the name of Jesus of Nazareth. And that is what I did in Jerusalem; with authority received from the chief priests, I not only locked up many of the saints in prison, but I also cast my vote against them when they were being condemned to death. By punishing them often in all the synagogues I tried to force them to blaspheme; and since I was so furiously enraged at them, I pursued them even to foreign cities.
"With this in mind, I was traveling to Damascus with the authority and commission of the chief priests, when at midday along the road, your Excellency, I saw a light from heaven, brighter than the sun, shining around me and my companions. When we had all fallen to the ground, I heard a voice saying to me in the Hebrew language, 'Saul, Saul, why are you persecuting me? It hurts you to kick against the goads.' I asked, 'Who are you, Lord?' The Lord answered, 'I am Jesus whom you are persecuting. But get up and stand on your feet; for I have appeared to you for this purpose, to appoint you to serve and testify to the things in which you have seen me and to those in which I will appear to you. I will rescue you from your people and from the Gentiles—to whom I am sending you to open their eyes so that they may turn from darkness to light and from the power of Satan to God, so that they may receive forgiveness of sins and a place among those who are sanctified by faith in me.'"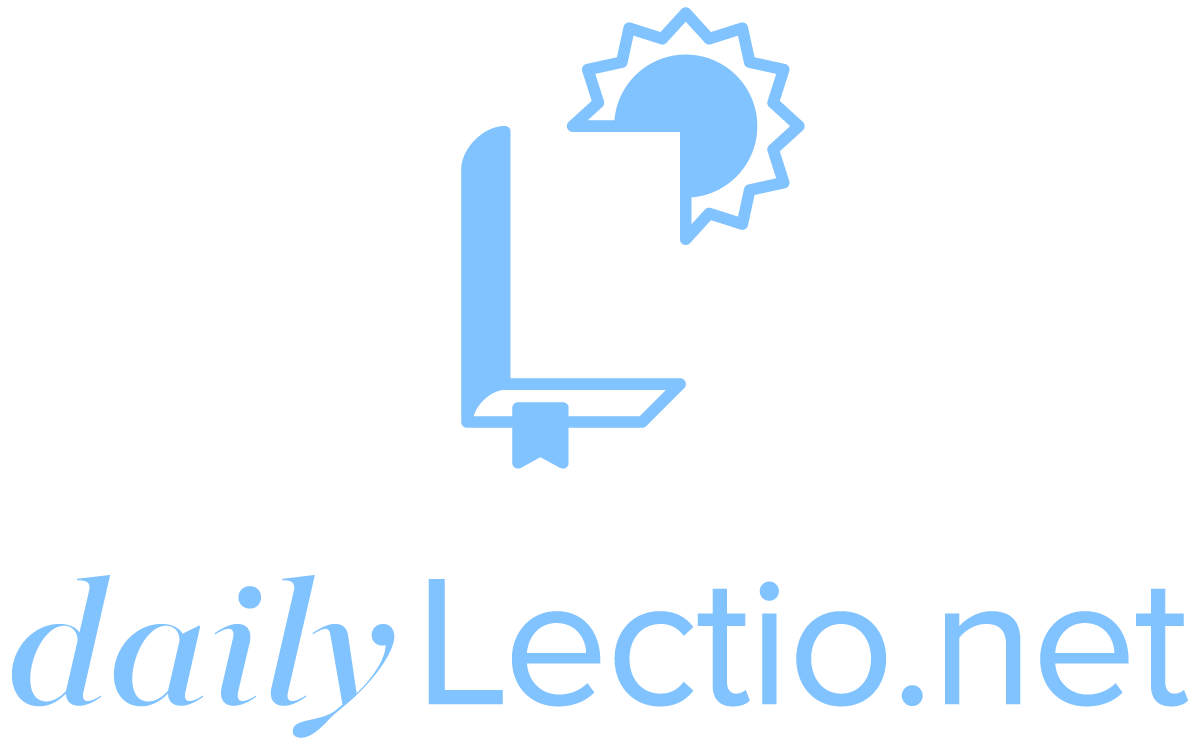 Download the DailyLectio App
Prayer reprinted from Revised Common Lectionary Prayers, © 2002 Consultation on Common Texts. Reproduced by permission.
Revised Common Lectionary Daily Readings copyright © 2005 Consultation on Common Texts admin. Augsburg Fortress. Reproduced by permission. No further reproduction allowed without the written permission of Augsburg Fortress.
New Revised Standard Version Bible, copyright © 1989 National Council of the Churches of Christ in the United States of America. Used by permission. All rights reserved.