Preparing for the Third

Sunday of Easter

Year C
Daily Readings for Saturday
May 3, 2025

---
God of victory over death,
your Son revealed himself again and again,
and convinced his followers of his glorious resurrection.
Grant that we may know his risen presence,
in love obediently feed his sheep,
and care for the lambs of his flock,
until we join the hosts of heaven
in worshiping you and praising him
who is worthy of blessing and honor,
glory and power, for ever and ever. Amen.
Psalm 30
My wailing turns to dancing
I will extol you, O Lord, for you have drawn me up,
and did not let my foes rejoice over me.
O Lord my God, I cried to you for help,
and you have healed me.
O Lord, you brought up my soul from Sheol,
restored me to life from among those gone down to the Pit.
Sing praises to the Lord, O you his faithful ones,
and give thanks to his holy name.
For his anger is but for a moment;
his favor is for a lifetime.
Weeping may linger for the night,
but joy comes with the morning.
As for me, I said in my prosperity,
"I shall never be moved."
By your favor, O Lord,
you had established me as a strong mountain;
you hid your face;
I was dismayed.
To you, O Lord, I cried,
and to the Lord I made supplication:
"What profit is there in my death,
if I go down to the Pit?
Will the dust praise you?
Will it tell of your faithfulness?
Hear, O Lord, and be gracious to me!
O Lord, be my helper!"
You have turned my mourning into dancing;
you have taken off my sackcloth
and clothed me with joy,
so that my soul may praise you and not be silent.
O Lord my God, I will give thanks to you forever.
Genesis 18:1-8
Abraham and Sarah's hospitality to the Lord
The Lord appeared to Abraham by the oaks of Mamre, as he sat at the entrance of his tent in the heat of the day. He looked up and saw three men standing near him. When he saw them, he ran from the tent entrance to meet them, and bowed down to the ground. He said, "My lord, if I find favor with you, do not pass by your servant. Let a little water be brought, and wash your feet, and rest yourselves under the tree. Let me bring a little bread, that you may refresh yourselves, and after that you may pass on—since you have come to your servant." So they said, "Do as you have said." And Abraham hastened into the tent to Sarah, and said, "Make ready quickly three measures of choice flour, knead it, and make cakes." Abraham ran to the herd, and took a calf, tender and good, and gave it to the servant, who hastened to prepare it. Then he took curds and milk and the calf that he had prepared, and set it before them; and he stood by them under the tree while they ate.
Luke 14:12-14
Welcome those in need to your table
He said also to the one who had invited him, "When you give a luncheon or a dinner, do not invite your friends or your brothers or your relatives or rich neighbors, in case they may invite you in return, and you would be repaid. But when you give a banquet, invite the poor, the crippled, the lame, and the blind. And you will be blessed, because they cannot repay you, for you will be repaid at the resurrection of the righteous."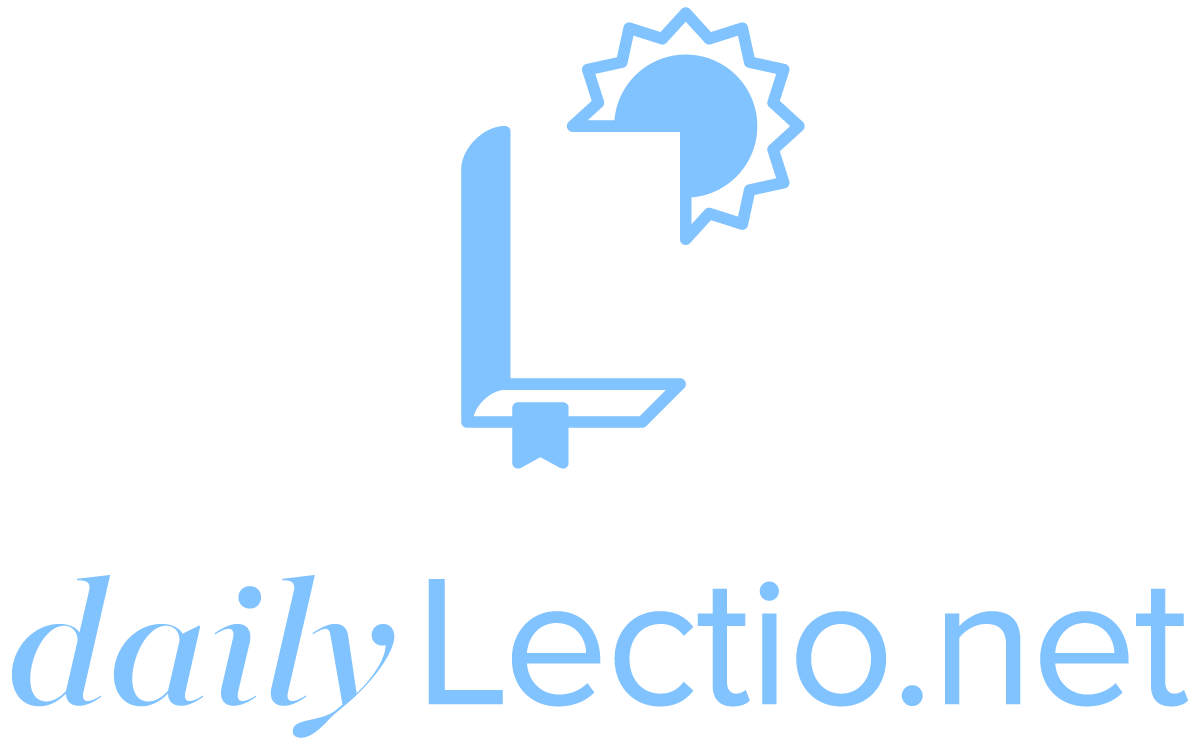 Download the DailyLectio App
Prayer reprinted from Revised Common Lectionary Prayers, © 2002 Consultation on Common Texts. Reproduced by permission.
Revised Common Lectionary Daily Readings copyright © 2005 Consultation on Common Texts admin. Augsburg Fortress. Reproduced by permission. No further reproduction allowed without the written permission of Augsburg Fortress.
New Revised Standard Version Bible, copyright © 1989 National Council of the Churches of Christ in the United States of America. Used by permission. All rights reserved.