Reflecting on

Trinity Sunday

Year B
Daily Readings for Wednesday
May 29, 2024

---
Holy God,
the earth is full of the glory of your love.
May we your children, born of the Spirit,
so bear witness to your Son Jesus Christ, crucified and risen,
that all the world may believe and have eternal life
through the One who saves,
Father, Son, and Holy Spirit,
now and for ever. Amen.
Psalm 20
The name of God
The Lord answer you in the day of trouble!
The name of the God of Jacob protect you!
May he send you help from the sanctuary,
and give you support from Zion.
May he remember all your offerings,
and regard with favor your burnt sacrifices. Selah
May he grant you your heart's desire,
and fulfill all your plans.
May we shout for joy over your victory,
and in the name of our God set up our banners.
May the Lord fulfill all your petitions.
Now I know that the Lord will help his anointed;
he will answer him from his holy heaven
with mighty victories by his right hand.
Some take pride in chariots, and some in horses,
but our pride is in the name of the Lord our God.
They will collapse and fall,
but we shall rise and stand upright.
Give victory to the king, O Lord;
answer us when we call.
Numbers 6:22-27
Aaronic blessing
The Lord spoke to Moses, saying: Speak to Aaron and his sons, saying, Thus you shall bless the Israelites: You shall say to them,
The Lord bless you and keep you;
the Lord make his face to shine upon you, and be gracious to you;
the Lord lift up his countenance upon you, and give you peace.
So they shall put my name on the Israelites, and I will bless them.
Mark 4:21-25
Secrets come to light
He said to them, "Is a lamp brought in to be put under the bushel basket, or under the bed, and not on the lampstand? For there is nothing hidden, except to be disclosed; nor is anything secret, except to come to light. Let anyone with ears to hear listen!" And he said to them, "Pay attention to what you hear; the measure you give will be the measure you get, and still more will be given you. For to those who have, more will be given; and from those who have nothing, even what they have will be taken away."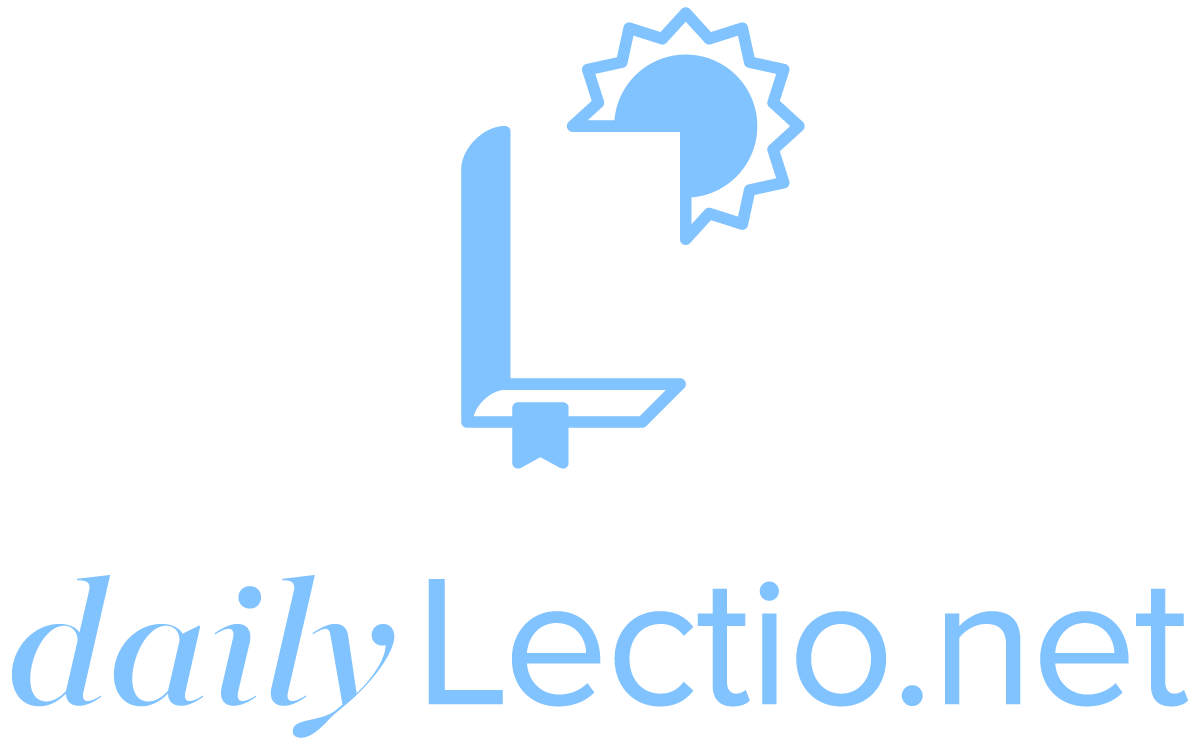 Download the DailyLectio App
Prayer reprinted from Revised Common Lectionary Prayers, © 2002 Consultation on Common Texts. Reproduced by permission.
Revised Common Lectionary Daily Readings copyright © 2005 Consultation on Common Texts admin. Augsburg Fortress. Reproduced by permission. No further reproduction allowed without the written permission of Augsburg Fortress.
New Revised Standard Version Bible, copyright © 1989 National Council of the Churches of Christ in the United States of America. Used by permission. All rights reserved.