Preparing for the Sixth

Sunday of Easter

Year B
Daily Readings for Thursday
May 2, 2024

---
Faithful God,
make our hearts bold with love for one another.
Pour out your Spirit upon all people,
that we may live your justice
and sing in praise
the new song of your marvelous victory. Amen.
Psalm 98
Shout with joy to God
O sing to the Lord a new song,
for he has done marvelous things.
His right hand and his holy arm
have gotten him victory.
The Lord has made known his victory;
he has revealed his vindication in the sight of the nations.
He has remembered his steadfast love and faithfulness
to the house of Israel.
All the ends of the earth have seen
the victory of our God.
Make a joyful noise to the Lord, all the earth;
break forth into joyous song and sing praises.
Sing praises to the Lord with the lyre,
with the lyre and the sound of melody.
With trumpets and the sound of the horn
make a joyful noise before the King, the Lord.
Let the sea roar, and all that fills it;
the world and those who live in it.
Let the floods clap their hands;
let the hills sing together for joy
at the presence of the Lord, for he is coming
to judge the earth.
He will judge the world with righteousness,
and the peoples with equity.
Isaiah 49:5-6
A light to the nations
And now the Lord says,
who formed me in the womb to be his servant,
to bring Jacob back to him,
and that Israel might be gathered to him,
for I am honored in the sight of the Lord,
and my God has become my strength—
he says,
"It is too light a thing that you should be my servant
to raise up the tribes of Jacob
and to restore the survivors of Israel;
I will give you as a light to the nations,
that my salvation may reach to the end of the earth."
Acts 10:1-33
Peter and Cornelius
In Caesarea there was a man named Cornelius, a centurion of the Italian Cohort, as it was called. He was a devout man who feared God with all his household; he gave alms generously to the people and prayed constantly to God. One afternoon at about three o'clock he had a vision in which he clearly saw an angel of God coming in and saying to him, "Cornelius." He stared at him in terror and said, "What is it, Lord?" He answered, "Your prayers and your alms have ascended as a memorial before God. Now send men to Joppa for a certain Simon who is called Peter; he is lodging with Simon, a tanner, whose house is by the seaside." When the angel who spoke to him had left, he called two of his slaves and a devout soldier from the ranks of those who served him, and after telling them everything, he sent them to Joppa.
About noon the next day, as they were on their journey and approaching the city, Peter went up on the roof to pray. He became hungry and wanted something to eat; and while it was being prepared, he fell into a trance. He saw the heaven opened and something like a large sheet coming down, being lowered to the ground by its four corners. In it were all kinds of four-footed creatures and reptiles and birds of the air. Then he heard a voice saying, "Get up, Peter; kill and eat." But Peter said, "By no means, Lord; for I have never eaten anything that is profane or unclean." The voice said to him again, a second time, "What God has made clean, you must not call profane." This happened three times, and the thing was suddenly taken up to heaven.
Now while Peter was greatly puzzled about what to make of the vision that he had seen, suddenly the men sent by Cornelius appeared. They were asking for Simon's house and were standing by the gate. They called out to ask whether Simon, who was called Peter, was staying there. While Peter was still thinking about the vision, the Spirit said to him, "Look, three men are searching for you. Now get up, go down, and go with them without hesitation; for I have sent them." So Peter went down to the men and said, "I am the one you are looking for; what is the reason for your coming?" They answered, "Cornelius, a centurion, an upright and God-fearing man, who is well spoken of by the whole Jewish nation, was directed by a holy angel to send for you to come to his house and to hear what you have to say." So Peter invited them in and gave them lodging.
The next day he got up and went with them, and some of the believers from Joppa accompanied him. The following day they came to Caesarea. Cornelius was expecting them and had called together his relatives and close friends. On Peter's arrival Cornelius met him, and falling at his feet, worshiped him. But Peter made him get up, saying, "Stand up; I am only a mortal." And as he talked with him, he went in and found that many had assembled; and he said to them, "You yourselves know that it is unlawful for a Jew to associate with or to visit a Gentile; but God has shown me that I should not call anyone profane or unclean. So when I was sent for, I came without objection. Now may I ask why you sent for me?"
Cornelius replied, "Four days ago at this very hour, at three o'clock, I was praying in my house when suddenly a man in dazzling clothes stood before me. He said, 'Cornelius, your prayer has been heard and your alms have been remembered before God. Send therefore to Joppa and ask for Simon, who is called Peter; he is staying in the home of Simon, a tanner, by the sea.' Therefore I sent for you immediately, and you have been kind enough to come. So now all of us are here in the presence of God to listen to all that the Lord has commanded you to say."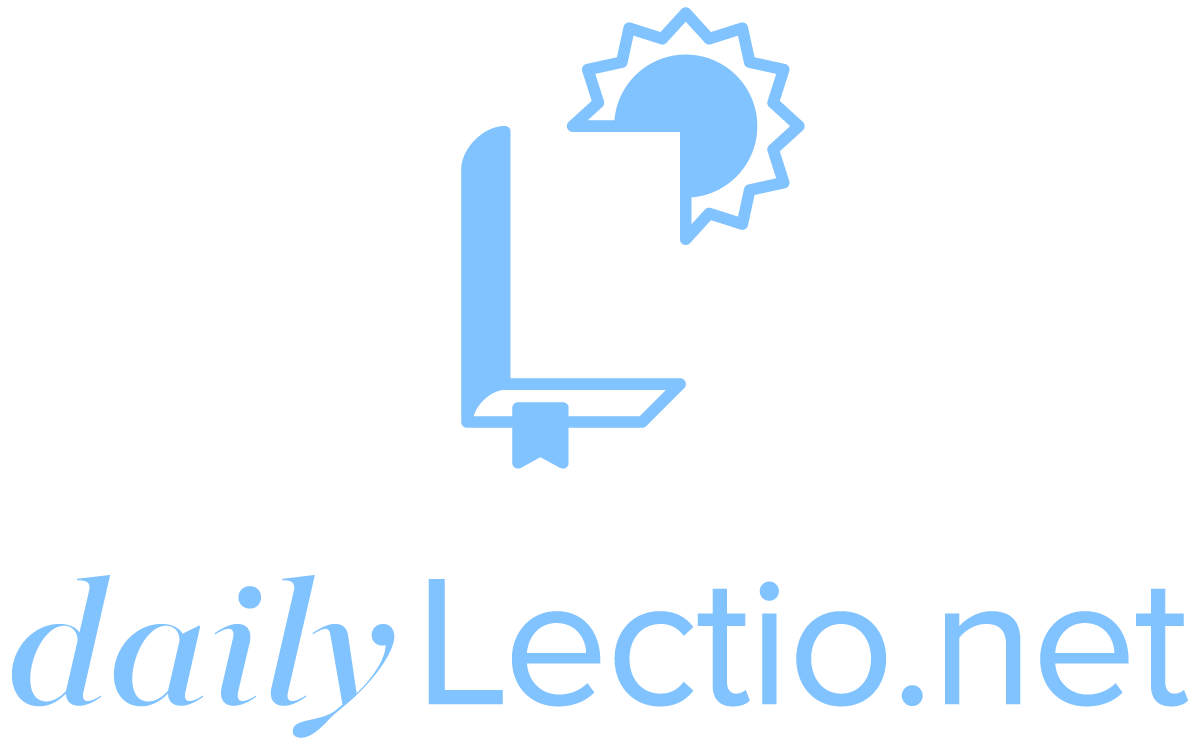 Download the DailyLectio App
Prayer reprinted from Revised Common Lectionary Prayers, © 2002 Consultation on Common Texts. Reproduced by permission.
Revised Common Lectionary Daily Readings copyright © 2005 Consultation on Common Texts admin. Augsburg Fortress. Reproduced by permission. No further reproduction allowed without the written permission of Augsburg Fortress.
New Revised Standard Version Bible, copyright © 1989 National Council of the Churches of Christ in the United States of America. Used by permission. All rights reserved.