Reflecting on the Fifth

Sunday of Easter

Year B
Daily Readings for Monday
April 29, 2024

---
God,
you sent your Son into the world
that we might live through him.
May we abide in his risen life
so that we may bear the fruit of love for one another
and know the fullness of joy. Amen.
Psalm 80
Israel, the vine
Give ear, O Shepherd of Israel,
you who lead Joseph like a flock!
You who are enthroned upon the cherubim, shine forth
before Ephraim and Benjamin and Manasseh.
Stir up your might,
and come to save us!
Restore us, O God;
let your face shine, that we may be saved.
O Lord God of hosts,
how long will you be angry with your people's prayers?
You have fed them with the bread of tears,
and given them tears to drink in full measure.
You make us the scorn of our neighbors;
our enemies laugh among themselves.
Restore us, O God of hosts;
let your face shine, that we may be saved.
You brought a vine out of Egypt;
you drove out the nations and planted it.
You cleared the ground for it;
it took deep root and filled the land.
The mountains were covered with its shade,
the mighty cedars with its branches;
it sent out its branches to the sea,
and its shoots to the River.
Why then have you broken down its walls,
so that all who pass along the way pluck its fruit?
The boar from the forest ravages it,
and all that move in the field feed on it.
Turn again, O God of hosts;
look down from heaven, and see;
have regard for this vine,
the stock that your right hand planted.
They have burned it with fire, they have cut it down;
may they perish at the rebuke of your countenance.
But let your hand be upon the one at your right hand,
the one whom you made strong for yourself.
Then we will never turn back from you;
give us life, and we will call on your name.
Restore us, O Lord God of hosts;
let your face shine, that we may be saved.
Isaiah 5:1-7
The unfaithful vineyard
Let me sing for my beloved
my love-song concerning his vineyard:
My beloved had a vineyard
on a very fertile hill.
He dug it and cleared it of stones,
and planted it with choice vines;
he built a watchtower in the midst of it,
and hewed out a wine vat in it;
he expected it to yield grapes,
but it yielded wild grapes.
And now, inhabitants of Jerusalem
and people of Judah,
judge between me
and my vineyard.
What more was there to do for my vineyard
that I have not done in it?
When I expected it to yield grapes,
why did it yield wild grapes?
And now I will tell you
what I will do to my vineyard.
I will remove its hedge,
and it shall be devoured;
I will break down its wall,
and it shall be trampled down.
I will make it a waste;
it shall not be pruned or hoed,
and it shall be overgrown with briers and thorns;
I will also command the clouds
that they rain no rain upon it.
For the vineyard of the Lord of hosts
is the house of Israel,
and the people of Judah
are his pleasant planting;
he expected justice,
but saw bloodshed;
righteousness,
but heard a cry!
Galatians 5:16-26
The fruits of the Spirit
Live by the Spirit, I say, and do not gratify the desires of the flesh. For what the flesh desires is opposed to the Spirit, and what the Spirit desires is opposed to the flesh; for these are opposed to each other, to prevent you from doing what you want. But if you are led by the Spirit, you are not subject to the law. Now the works of the flesh are obvious: fornication, impurity, licentiousness, idolatry, sorcery, enmities, strife, jealousy, anger, quarrels, dissensions, factions, envy, drunkenness, carousing, and things like these. I am warning you, as I warned you before: those who do such things will not inherit the kingdom of God.
By contrast, the fruit of the Spirit is love, joy, peace, patience, kindness, generosity, faithfulness, gentleness, and self-control. There is no law against such things. And those who belong to Christ Jesus have crucified the flesh with its passions and desires. If we live by the Spirit, let us also be guided by the Spirit. Let us not become conceited, competing against one another, envying one another.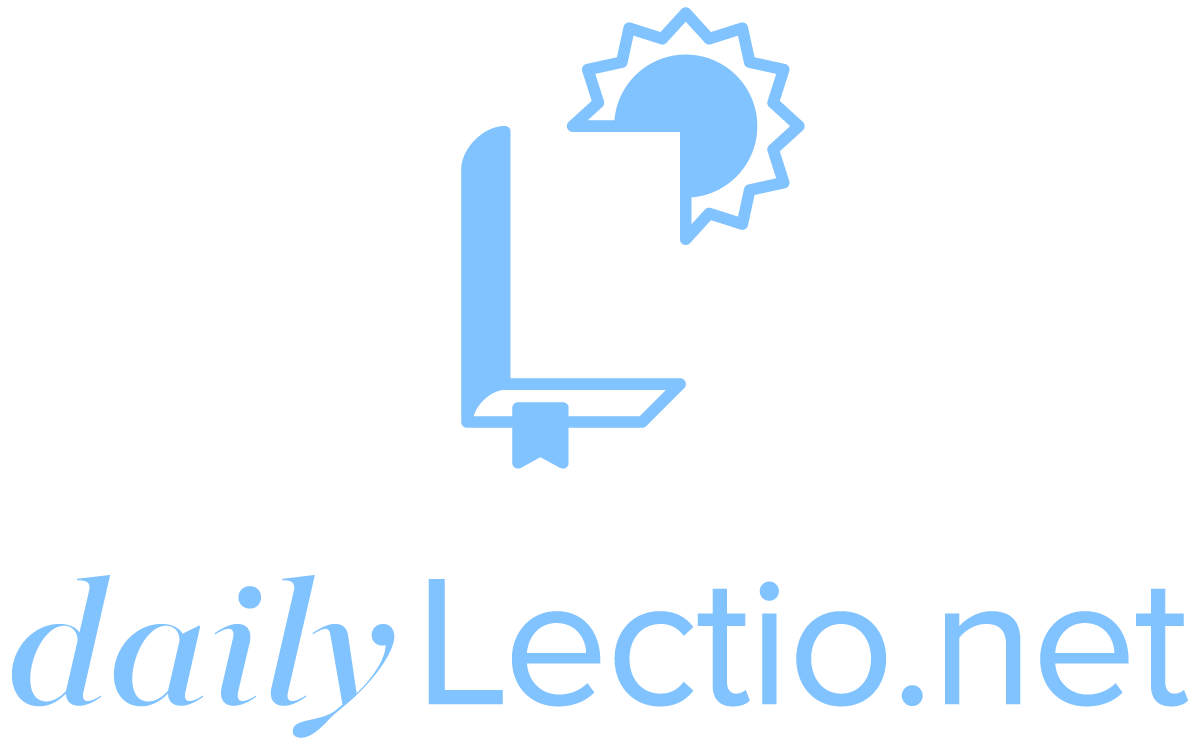 Download the DailyLectio App
Prayer reprinted from Revised Common Lectionary Prayers, © 2002 Consultation on Common Texts. Reproduced by permission.
Revised Common Lectionary Daily Readings copyright © 2005 Consultation on Common Texts admin. Augsburg Fortress. Reproduced by permission. No further reproduction allowed without the written permission of Augsburg Fortress.
New Revised Standard Version Bible, copyright © 1989 National Council of the Churches of Christ in the United States of America. Used by permission. All rights reserved.