Days around Epiphany
Year B
Daily Readings for Thursday
January 4, 2024

---
Bright Morning Star,
your light has come,
and the birth of Jesus
has overwhelmed us with joy.
Like the magi of long ago,
may we be drawn to you
and offer you such gifts as we are able. Amen.
Psalm 110
Prayers for the king
The Lord says to my lord,
"Sit at my right hand
until I make your enemies your footstool."
The Lord sends out from Zion
your mighty scepter.
Rule in the midst of your foes.
Your people will offer themselves willingly
on the day you lead your forces
on the holy mountains.
From the womb of the morning,
like dew, your youth will come to you.
The Lord has sworn and will not change his mind,
"You are a priest forever according to the order of Melchizedek."
The Lord is at your right hand;
he will shatter kings on the day of his wrath.
He will execute judgment among the nations,
filling them with corpses;
he will shatter heads
over the wide earth.
He will drink from the stream by the path;
therefore he will lift up his head.
Proverbs 3:1-12
Trust in God with all your heart
My child, do not forget my teaching,
but let your heart keep my commandments;
for length of days and years of life
and abundant welfare they will give you.
Do not let loyalty and faithfulness forsake you;
bind them around your neck,
write them on the tablet of your heart.
So you will find favor and good repute
in the sight of God and of people.
Trust in the Lord with all your heart,
and do not rely on your own insight.
In all your ways acknowledge him,
and he will make straight your paths.
Do not be wise in your own eyes;
fear the Lord, and turn away from evil.
It will be a healing for your flesh
and a refreshment for your body.
Honor the Lord with your substance
and with the first fruits of all your produce;
then your barns will be filled with plenty,
and your vats will be bursting with wine.
My child, do not despise the Lord's discipline
or be weary of his reproof,
for the Lord reproves the one he loves,
as a father the son in whom he delights.
James 4:11-17
Our plans for our time are in God's hands
Do not speak evil against one another, brothers and sisters. Whoever speaks evil against another or judges another, speaks evil against the law and judges the law; but if you judge the law, you are not a doer of the law but a judge. There is one lawgiver and judge who is able to save and to destroy. So who, then, are you to judge your neighbor?
Come now, you who say, "Today or tomorrow we will go to such and such a town and spend a year there, doing business and making money." Yet you do not even know what tomorrow will bring. What is your life? For you are a mist that appears for a little while and then vanishes. Instead you ought to say, "If the Lord wishes, we will live and do this or that." As it is, you boast in your arrogance; all such boasting is evil. Anyone, then, who knows the right thing to do and fails to do it, commits sin.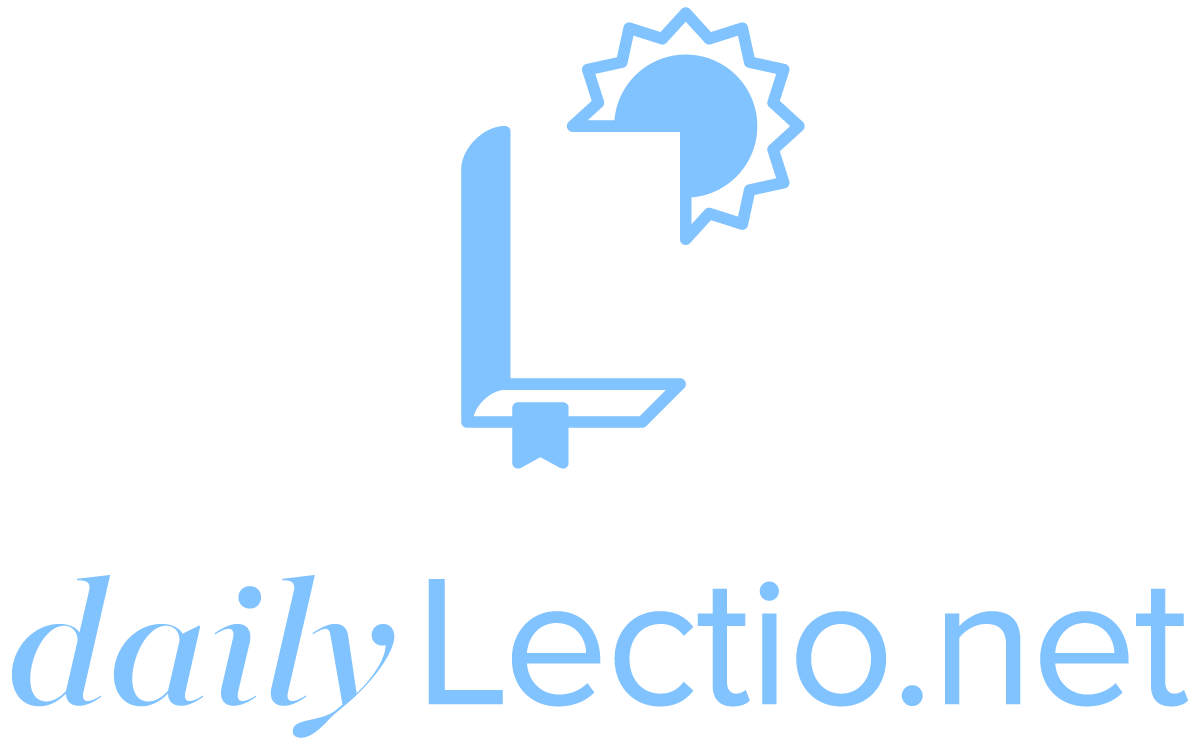 Download the DailyLectio App
Prayer reprinted from Revised Common Lectionary Prayers, © 2002 Consultation on Common Texts. Reproduced by permission.
Revised Common Lectionary Daily Readings copyright © 2005 Consultation on Common Texts admin. Augsburg Fortress. Reproduced by permission. No further reproduction allowed without the written permission of Augsburg Fortress.
New Revised Standard Version Bible, copyright © 1989 National Council of the Churches of Christ in the United States of America. Used by permission. All rights reserved.