Days around Epiphany
Year B
Daily Readings for Wednesday
January 3, 2024

---
Bright Morning Star,
your light has come,
and the birth of Jesus
has overwhelmed us with joy.
Like the magi of long ago,
may we be drawn to you
and offer you such gifts as we are able. Amen.
Psalm 110
Prayers for the king
The Lord says to my lord,
"Sit at my right hand
until I make your enemies your footstool."
The Lord sends out from Zion
your mighty scepter.
Rule in the midst of your foes.
Your people will offer themselves willingly
on the day you lead your forces
on the holy mountains.
From the womb of the morning,
like dew, your youth will come to you.
The Lord has sworn and will not change his mind,
"You are a priest forever according to the order of Melchizedek."
The Lord is at your right hand;
he will shatter kings on the day of his wrath.
He will execute judgment among the nations,
filling them with corpses;
he will shatter heads
over the wide earth.
He will drink from the stream by the path;
therefore he will lift up his head.
Proverbs 1:20-33
Give heed to Wisdom, live without dread
Wisdom cries out in the street;
in the squares she raises her voice.
At the busiest corner she cries out;
at the entrance of the city gates she speaks:
"How long, O simple ones, will you love being simple?
How long will scoffers delight in their scoffing
and fools hate knowledge?
Give heed to my reproof;
I will pour out my thoughts to you;
I will make my words known to you.
Because I have called and you refused,
have stretched out my hand and no one heeded,
and because you have ignored all my counsel
and would have none of my reproof,
I also will laugh at your calamity;
I will mock when panic strikes you,
when panic strikes you like a storm,
and your calamity comes like a whirlwind,
when distress and anguish come upon you.
Then they will call upon me, but I will not answer;
they will seek me diligently, but will not find me.
Because they hated knowledge
and did not choose the fear of the Lord,
would have none of my counsel,
and despised all my reproof,
therefore they shall eat the fruit of their way
and be sated with their own devices.
For waywardness kills the simple,
and the complacency of fools destroys them;
but those who listen to me will be secure
and will live at ease, without dread of disaster."
James 4:1-10
Humble yourselves before God
Those conflicts and disputes among you, where do they come from? Do they not come from your cravings that are at war within you? You want something and do not have it; so you commit murder. And you covet something and cannot obtain it; so you engage in disputes and conflicts. You do not have, because you do not ask. You ask and do not receive, because you ask wrongly, in order to spend what you get on your pleasures. Adulterers! Do you not know that friendship with the world is enmity with God? Therefore whoever wishes to be a friend of the world becomes an enemy of God. Or do you suppose that it is for nothing that the scripture says, "God yearns jealously for the spirit that he has made to dwell in us"? But he gives all the more grace; therefore it says,
"God opposes the proud,
but gives grace to the humble."
Submit yourselves therefore to God. Resist the devil, and he will flee from you. Draw near to God, and he will draw near to you. Cleanse your hands, you sinners, and purify your hearts, you double-minded. Lament and mourn and weep. Let your laughter be turned into mourning and your joy into dejection. Humble yourselves before the Lord, and he will exalt you.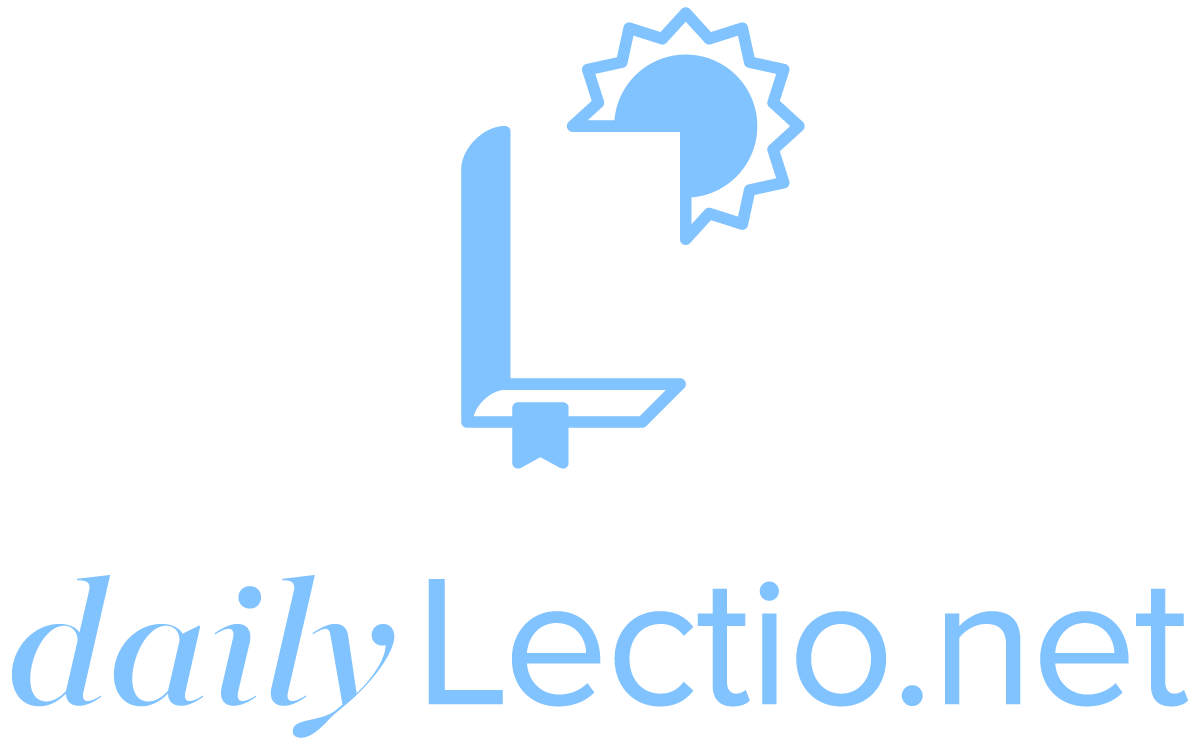 Download the DailyLectio App
Prayer reprinted from Revised Common Lectionary Prayers, © 2002 Consultation on Common Texts. Reproduced by permission.
Revised Common Lectionary Daily Readings copyright © 2005 Consultation on Common Texts admin. Augsburg Fortress. Reproduced by permission. No further reproduction allowed without the written permission of Augsburg Fortress.
New Revised Standard Version Bible, copyright © 1989 National Council of the Churches of Christ in the United States of America. Used by permission. All rights reserved.