Days of Christmas
Year B
Daily Readings for Tuesday
January 2, 2024

---
Gracious God,
you have redeemed us through Jesus Christ,
the first-born of all creation,
whose birth we celebrate as the child of Bethlehem.
Bless us with every spiritual blessing,
that we may live as your adopted children
and witness to your glory
with unending praise and thanksgiving. Amen.
Psalm 148
God's splendor is over earth and heaven
Praise the Lord!
Praise the Lord from the heavens;
praise him in the heights!
Praise him, all his angels;
praise him, all his host!
Praise him, sun and moon;
praise him, all you shining stars!
Praise him, you highest heavens,
and you waters above the heavens!
Let them praise the name of the Lord,
for he commanded and they were created.
He established them forever and ever;
he fixed their bounds, which cannot be passed.
Praise the Lord from the earth,
you sea monsters and all deeps,
fire and hail, snow and frost,
stormy wind fulfilling his command!
Mountains and all hills,
fruit trees and all cedars!
Wild animals and all cattle,
creeping things and flying birds!
Kings of the earth and all peoples,
princes and all rulers of the earth!
Young men and women alike,
old and young together!
Let them praise the name of the Lord,
for his name alone is exalted;
his glory is above earth and heaven.
He has raised up a horn for his people,
praise for all his faithful,
for the people of Israel who are close to him.
Praise the Lord!
Proverbs 1:1-7
Grow in wisdom and knowledge
The proverbs of Solomon son of David, king of Israel:
For learning about wisdom and instruction,
for understanding words of insight,
for gaining instruction in wise dealing,
righteousness, justice, and equity;
to teach shrewdness to the simple,
knowledge and prudence to the young—
let the wise also hear and gain in learning,
and the discerning acquire skill,
to understand a proverb and a figure,
the words of the wise and their riddles.
The fear of the Lord is the beginning of knowledge;
fools despise wisdom and instruction.
James 3:13-18
The wisdom from above
Who is wise and understanding among you? Show by your good life that your works are done with gentleness born of wisdom. But if you have bitter envy and selfish ambition in your hearts, do not be boastful and false to the truth. Such wisdom does not come down from above, but is earthly, unspiritual, devilish. For where there is envy and selfish ambition, there will also be disorder and wickedness of every kind. But the wisdom from above is first pure, then peaceable, gentle, willing to yield, full of mercy and good fruits, without a trace of partiality or hypocrisy. And a harvest of righteousness is sown in peace for those who make peace.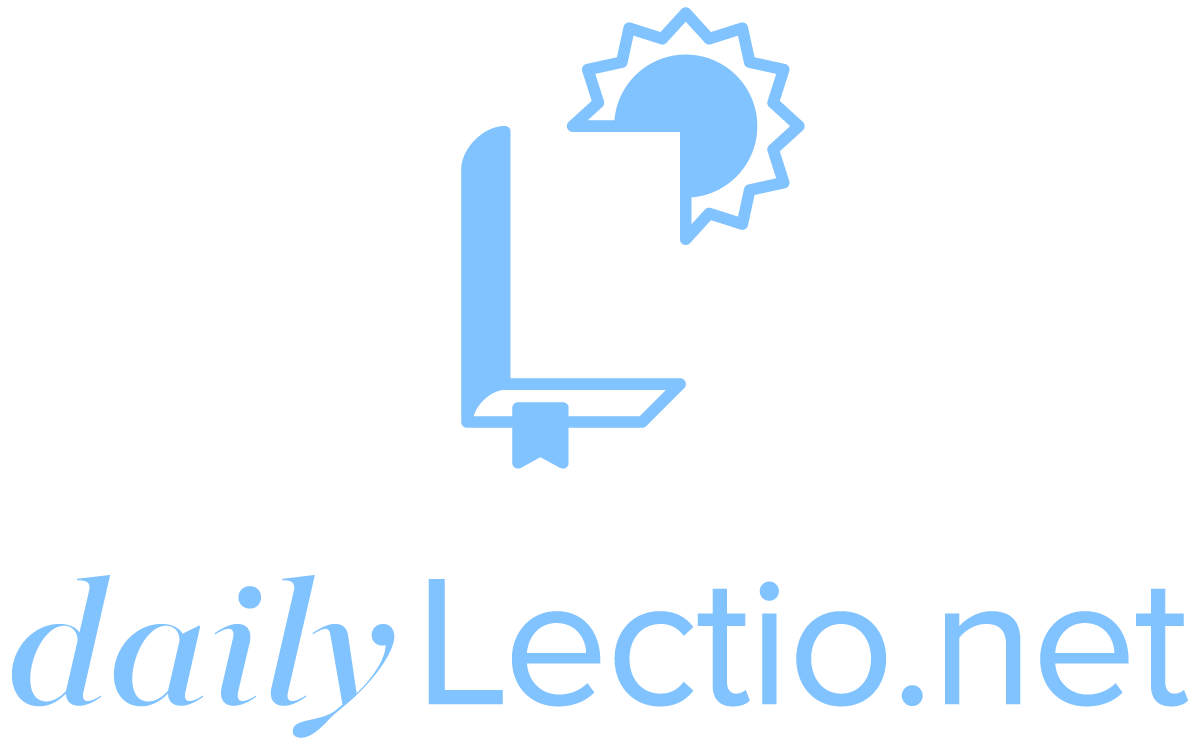 Download the DailyLectio App
Prayer reprinted from Revised Common Lectionary Prayers, © 2002 Consultation on Common Texts. Reproduced by permission.
Revised Common Lectionary Daily Readings copyright © 2005 Consultation on Common Texts admin. Augsburg Fortress. Reproduced by permission. No further reproduction allowed without the written permission of Augsburg Fortress.
New Revised Standard Version Bible, copyright © 1989 National Council of the Churches of Christ in the United States of America. Used by permission. All rights reserved.