Days of Christmas
Year B
Daily Readings for Saturday
December 30, 2023

---
Gracious God,
you have redeemed us through Jesus Christ,
the first-born of all creation,
whose birth we celebrate as the child of Bethlehem.
Bless us with every spiritual blessing,
that we may live as your adopted children
and witness to your glory
with unending praise and thanksgiving. Amen.
Psalm 148
God's splendor is over earth and heaven
Praise the Lord!
Praise the Lord from the heavens;
praise him in the heights!
Praise him, all his angels;
praise him, all his host!
Praise him, sun and moon;
praise him, all you shining stars!
Praise him, you highest heavens,
and you waters above the heavens!
Let them praise the name of the Lord,
for he commanded and they were created.
He established them forever and ever;
he fixed their bounds, which cannot be passed.
Praise the Lord from the earth,
you sea monsters and all deeps,
fire and hail, snow and frost,
stormy wind fulfilling his command!
Mountains and all hills,
fruit trees and all cedars!
Wild animals and all cattle,
creeping things and flying birds!
Kings of the earth and all peoples,
princes and all rulers of the earth!
Young men and women alike,
old and young together!
Let them praise the name of the Lord,
for his name alone is exalted;
his glory is above earth and heaven.
He has raised up a horn for his people,
praise for all his faithful,
for the people of Israel who are close to him.
Praise the Lord!
Proverbs 9:1-12
Your days will be multiplied
Wisdom has built her house,
she has hewn her seven pillars.
She has slaughtered her animals, she has mixed her wine,
she has also set her table.
She has sent out her servant-girls, she calls
from the highest places in the town,
"You that are simple, turn in here!"
To those without sense she says,
"Come, eat of my bread
and drink of the wine I have mixed.
Lay aside immaturity, and live,
and walk in the way of insight."
Whoever corrects a scoffer wins abuse;
whoever rebukes the wicked gets hurt.
A scoffer who is rebuked will only hate you;
the wise, when rebuked, will love you.
Give instruction to the wise, and they will become wiser still;
teach the righteous and they will gain in learning.
The fear of the Lord is the beginning of wisdom,
and the knowledge of the Holy One is insight.
For by me your days will be multiplied,
and years will be added to your life.
If you are wise, you are wise for yourself;
if you scoff, you alone will bear it.
2 Peter 3:8-13
A thousand years as one day
But do not ignore this one fact, beloved, that with the Lord one day is like a thousand years, and a thousand years are like one day. The Lord is not slow about his promise, as some think of slowness, but is patient with you, not wanting any to perish, but all to come to repentance. But the day of the Lord will come like a thief, and then the heavens will pass away with a loud noise, and the elements will be dissolved with fire, and the earth and everything that is done on it will be disclosed.
Since all these things are to be dissolved in this way, what sort of persons ought you to be in leading lives of holiness and godliness, waiting for and hastening the coming of the day of God, because of which the heavens will be set ablaze and dissolved, and the elements will melt with fire? But, in accordance with his promise, we wait for new heavens and a new earth, where righteousness is at home.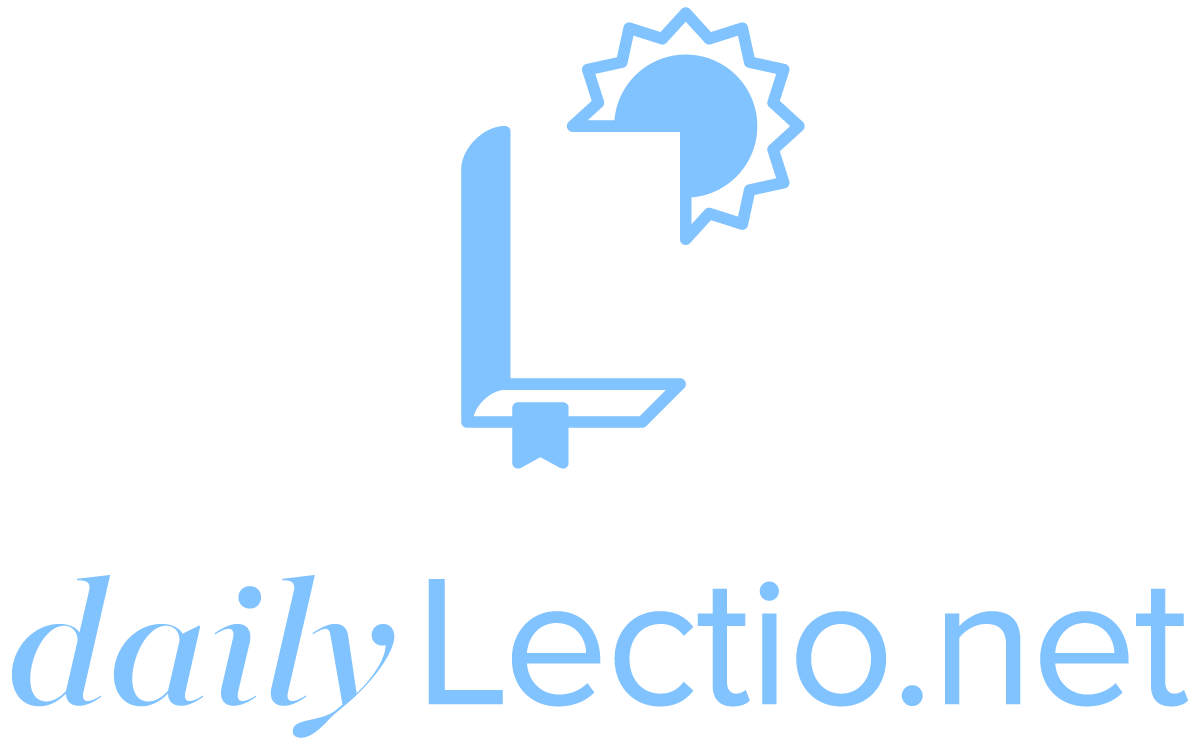 Download the DailyLectio App
Prayer reprinted from Revised Common Lectionary Prayers, © 2002 Consultation on Common Texts. Reproduced by permission.
Revised Common Lectionary Daily Readings copyright © 2005 Consultation on Common Texts admin. Augsburg Fortress. Reproduced by permission. No further reproduction allowed without the written permission of Augsburg Fortress.
New Revised Standard Version Bible, copyright © 1989 National Council of the Churches of Christ in the United States of America. Used by permission. All rights reserved.