Days of Christmas
Year B
Daily Readings for Friday
December 29, 2023

---
Gracious God,
you have redeemed us through Jesus Christ,
the first-born of all creation,
whose birth we celebrate as the child of Bethlehem.
Bless us with every spiritual blessing,
that we may live as your adopted children
and witness to your glory
with unending praise and thanksgiving. Amen.
Psalm 148
God's splendor is over earth and heaven
Praise the Lord!
Praise the Lord from the heavens;
praise him in the heights!
Praise him, all his angels;
praise him, all his host!
Praise him, sun and moon;
praise him, all you shining stars!
Praise him, you highest heavens,
and you waters above the heavens!
Let them praise the name of the Lord,
for he commanded and they were created.
He established them forever and ever;
he fixed their bounds, which cannot be passed.
Praise the Lord from the earth,
you sea monsters and all deeps,
fire and hail, snow and frost,
stormy wind fulfilling his command!
Mountains and all hills,
fruit trees and all cedars!
Wild animals and all cattle,
creeping things and flying birds!
Kings of the earth and all peoples,
princes and all rulers of the earth!
Young men and women alike,
old and young together!
Let them praise the name of the Lord,
for his name alone is exalted;
his glory is above earth and heaven.
He has raised up a horn for his people,
praise for all his faithful,
for the people of Israel who are close to him.
Praise the Lord!
Isaiah 49:5-15
God like a nursing mother
And now the Lord says,
who formed me in the womb to be his servant,
to bring Jacob back to him,
and that Israel might be gathered to him,
for I am honored in the sight of the Lord,
and my God has become my strength—
he says,
"It is too light a thing that you should be my servant
to raise up the tribes of Jacob
and to restore the survivors of Israel;
I will give you as a light to the nations,
that my salvation may reach to the end of the earth."
Thus says the Lord,
the Redeemer of Israel and his Holy One,
to one deeply despised, abhorred by the nations,
the slave of rulers,
"Kings shall see and stand up,
princes, and they shall prostrate themselves,
because of the Lord, who is faithful,
the Holy One of Israel, who has chosen you."
Thus says the Lord:
In a time of favor I have answered you,
on a day of salvation I have helped you;
I have kept you and given you
as a covenant to the people,
to establish the land,
to apportion the desolate heritages;
saying to the prisoners, "Come out,"
to those who are in darkness, "Show yourselves."
They shall feed along the ways,
on all the bare heights shall be their pasture;
they shall not hunger or thirst,
neither scorching wind nor sun shall strike them down,
for he who has pity on them will lead them,
and by springs of water will guide them.
And I will turn all my mountains into a road,
and my highways shall be raised up.
Lo, these shall come from far away,
and lo, these from the north and from the west,
and these from the land of Syene.
Sing for joy, O heavens, and exult, O earth;
break forth, O mountains, into singing!
For the Lord has comforted his people,
and will have compassion on his suffering ones.
But Zion said, "The Lord has forsaken me,
my Lord has forgotten me."
Can a woman forget her nursing child,
or show no compassion for the child of her womb?
Even these may forget,
yet I will not forget you.
Matthew 12:46-50
Jesus' true family
While he was still speaking to the crowds, his mother and his brothers were standing outside, wanting to speak to him. Someone told him, "Look, your mother and your brothers are standing outside, wanting to speak to you." But to the one who had told him this, Jesus replied, "Who is my mother, and who are my brothers?" And pointing to his disciples, he said, "Here are my mother and my brothers! For whoever does the will of my Father in heaven is my brother and sister and mother."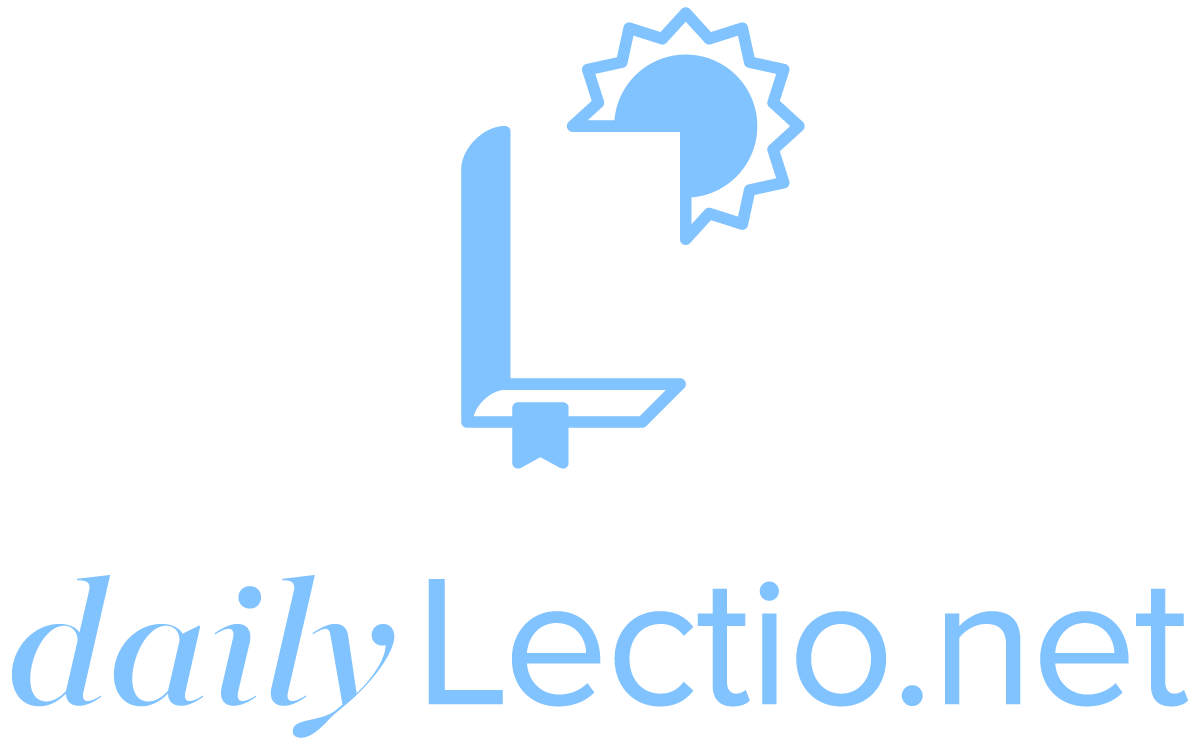 Download the DailyLectio App
Prayer reprinted from Revised Common Lectionary Prayers, © 2002 Consultation on Common Texts. Reproduced by permission.
Revised Common Lectionary Daily Readings copyright © 2005 Consultation on Common Texts admin. Augsburg Fortress. Reproduced by permission. No further reproduction allowed without the written permission of Augsburg Fortress.
New Revised Standard Version Bible, copyright © 1989 National Council of the Churches of Christ in the United States of America. Used by permission. All rights reserved.