Reflecting on the Second

Sunday of Advent

Year B
Daily Readings for Monday
December 11, 2023

---
God of hope,
you call us from the exile of our sin
with the good news of restoration;
you build a highway through the wilderness;
you come to us and bring us home.
Comfort us with the expectation of your saving power,
made known to us in Jesus Christ our Lord. Amen.
Psalm 27
God's level path
The Lord is my light and my salvation;
whom shall I fear?
The Lord is the stronghold of my life;
of whom shall I be afraid?
When evildoers assail me
to devour my flesh—
my adversaries and foes—
they shall stumble and fall.
Though an army encamp against me,
my heart shall not fear;
though war rise up against me,
yet I will be confident.
One thing I asked of the Lord,
that will I seek after:
to live in the house of the Lord
all the days of my life,
to behold the beauty of the Lord,
and to inquire in his temple.
For he will hide me in his shelter
in the day of trouble;
he will conceal me under the cover of his tent;
he will set me high on a rock.
Now my head is lifted up
above my enemies all around me,
and I will offer in his tent
sacrifices with shouts of joy;
I will sing and make melody to the Lord.
Hear, O Lord, when I cry aloud,
be gracious to me and answer me!
"Come," my heart says, "seek his face!"
Your face, Lord, do I seek.
Do not hide your face from me.
Do not turn your servant away in anger,
you who have been my help.
Do not cast me off, do not forsake me,
O God of my salvation!
If my father and mother forsake me,
the Lord will take me up.
Teach me your way, O Lord,
and lead me on a level path
because of my enemies.
Do not give me up to the will of my adversaries,
for false witnesses have risen against me,
and they are breathing out violence.
I believe that I shall see the goodness of the Lord
in the land of the living.
Wait for the Lord;
be strong, and let your heart take courage;
wait for the Lord!
Isaiah 26:7-15
The way of the righteous is level
The way of the righteous is level;
O Just One, you make smooth the path of the righteous.
In the path of your judgments,
O Lord, we wait for you;
your name and your renown
are the soul's desire.
My soul yearns for you in the night,
my spirit within me earnestly seeks you.
For when your judgments are in the earth,
the inhabitants of the world learn righteousness.
If favor is shown to the wicked,
they do not learn righteousness;
in the land of uprightness they deal perversely
and do not see the majesty of the Lord.
O Lord, your hand is lifted up,
but they do not see it.
Let them see your zeal for your people, and be ashamed.
Let the fire for your adversaries consume them.
O Lord, you will ordain peace for us,
for indeed, all that we have done, you have done for us.
O Lord our God,
other lords besides you have ruled over us,
but we acknowledge your name alone.
The dead do not live;
shades do not rise—
because you have punished and destroyed them,
and wiped out all memory of them.
But you have increased the nation, O Lord,
you have increased the nation; you are glorified;
you have enlarged all the borders of the land.
Acts 2:37-42
Baptism in the name of Jesus
Now when they heard this, they were cut to the heart and said to Peter and to the other apostles, "Brothers, what should we do?" Peter said to them, "Repent, and be baptized every one of you in the name of Jesus Christ so that your sins may be forgiven; and you will receive the gift of the Holy Spirit. For the promise is for you, for your children, and for all who are far away, everyone whom the Lord our God calls to him." And he testified with many other arguments and exhorted them, saying, "Save yourselves from this corrupt generation." So those who welcomed his message were baptized, and that day about three thousand persons were added. They devoted themselves to the apostles' teaching and fellowship, to the breaking of bread and the prayers.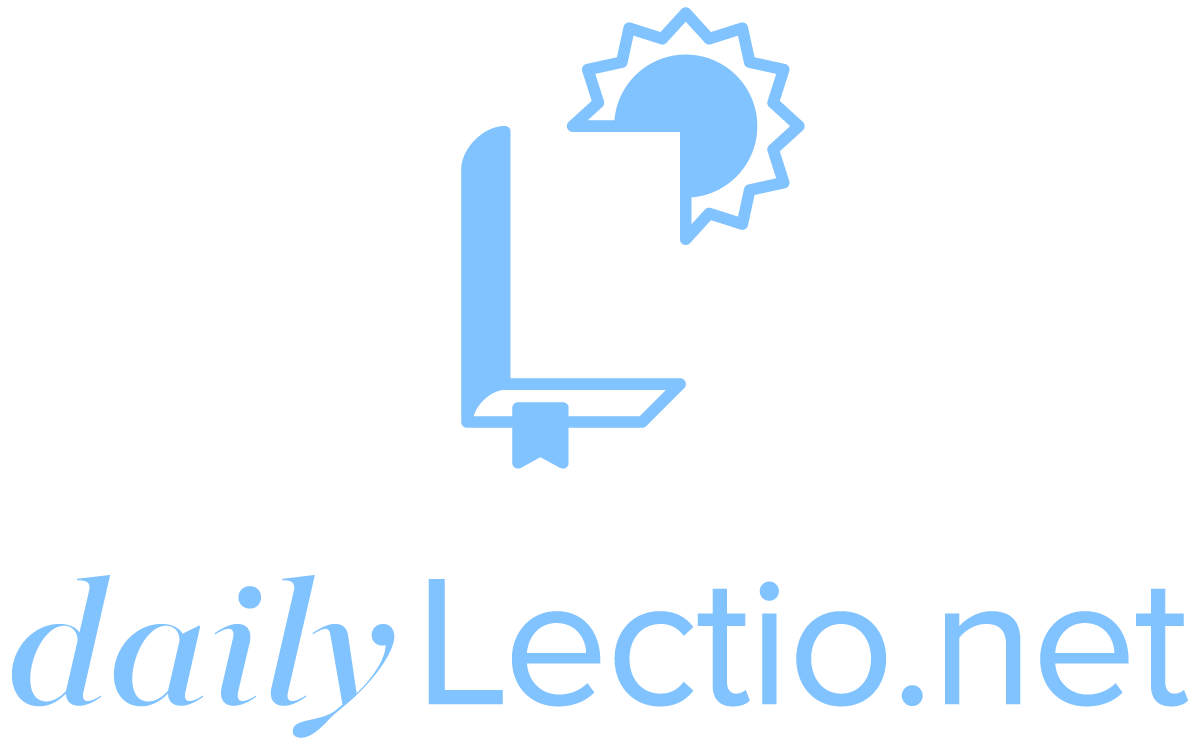 Download the DailyLectio App
Prayer reprinted from Revised Common Lectionary Prayers, © 2002 Consultation on Common Texts. Reproduced by permission.
Revised Common Lectionary Daily Readings copyright © 2005 Consultation on Common Texts admin. Augsburg Fortress. Reproduced by permission. No further reproduction allowed without the written permission of Augsburg Fortress.
New Revised Standard Version Bible, copyright © 1989 National Council of the Churches of Christ in the United States of America. Used by permission. All rights reserved.