Reflecting on

Trinity Sunday

Year A
Daily Readings for Wednesday
June 7, 2023

---
God, whose fingers sculpt sun and moon
and curl the baby's ear;
Spirit, brooding over chaos
before the naming of day;
Savior, sending us to earth's ends
with water and words:
startle us with the grace, love, and communion
of your unity in diversity,
that we may live to the praise of your majestic name. Amen.
Psalm 29
Praise the glory of God
Ascribe to the Lord, O heavenly beings,
ascribe to the Lord glory and strength.
Ascribe to the Lord the glory of his name;
worship the Lord in holy splendor.
The voice of the Lord is over the waters;
the God of glory thunders,
the Lord, over mighty waters.
The voice of the Lord is powerful;
the voice of the Lord is full of majesty.
The voice of the Lord breaks the cedars;
the Lord breaks the cedars of Lebanon.
He makes Lebanon skip like a calf,
and Sirion like a young wild ox.
The voice of the Lord flashes forth flames of fire.
The voice of the Lord shakes the wilderness;
the Lord shakes the wilderness of Kadesh.
The voice of the Lord causes the oaks to whirl,
and strips the forest bare;
and in his temple all say, "Glory!"
The Lord sits enthroned over the flood;
the Lord sits enthroned as king forever.
May the Lord give strength to his people!
May the Lord bless his people with peace!
Job 39:26—40:5
Creation story from Job; Job's response
"Is it by your wisdom that the hawk soars,
and spreads its wings toward the south?
Is it at your command that the eagle mounts up
and makes its nest on high?
It lives on the rock and makes its home
in the fastness of the rocky crag.
From there it spies the prey;
its eyes see it from far away.
Its young ones suck up blood;
and where the slain are, there it is."
And the Lord said to Job:
"Shall a faultfinder contend with the Almighty?
Anyone who argues with God must respond."
Then Job answered the Lord:
"See, I am of small account; what shall I answer you?
I lay my hand on my mouth.
I have spoken once, and I will not answer;
twice, but will proceed no further."
John 14:25-26
Father, Son, Spirit
"I have said these things to you while I am still with you. But the Advocate, the Holy Spirit, whom the Father will send in my name, will teach you everything, and remind you of all that I have said to you."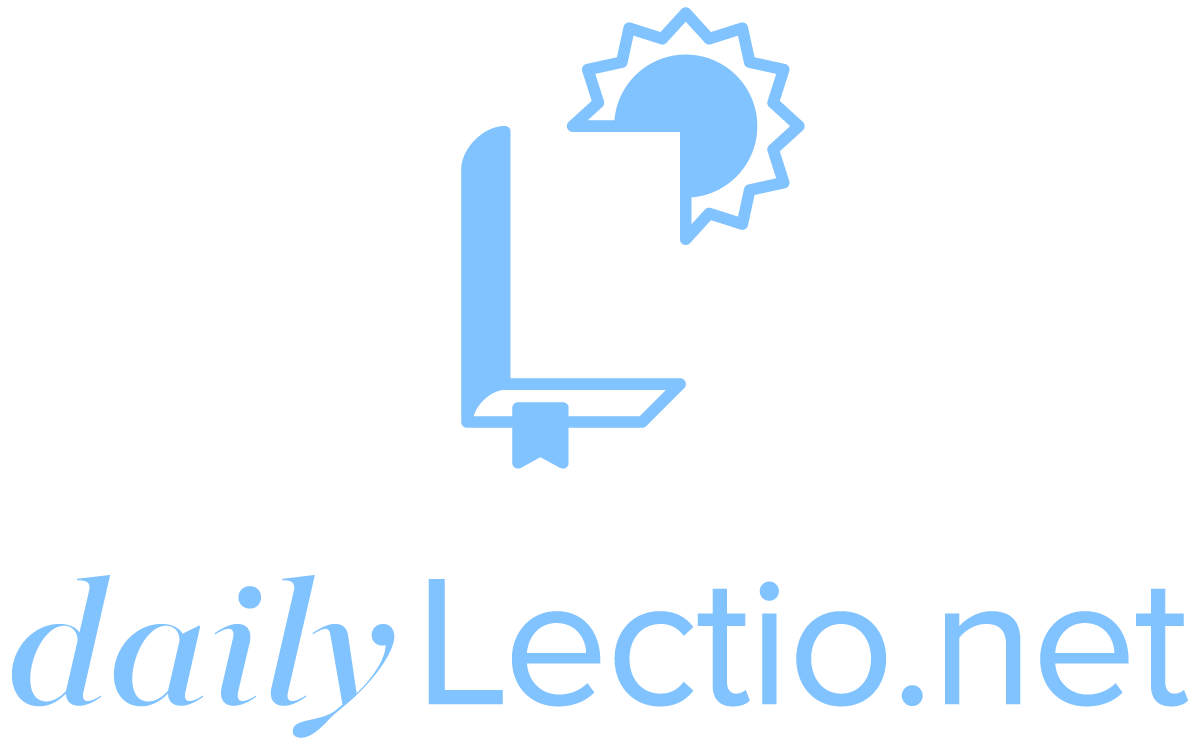 Download the DailyLectio App
Prayer reprinted from Revised Common Lectionary Prayers, © 2002 Consultation on Common Texts. Reproduced by permission.
Revised Common Lectionary Daily Readings copyright © 2005 Consultation on Common Texts admin. Augsburg Fortress. Reproduced by permission. No further reproduction allowed without the written permission of Augsburg Fortress.
New Revised Standard Version Bible, copyright © 1989 National Council of the Churches of Christ in the United States of America. Used by permission. All rights reserved.