Preparing for

Trinity Sunday

Year A
Daily Readings for Thursday
June 1, 2023

---
God, whose fingers sculpt sun and moon
and curl the baby's ear;
Spirit, brooding over chaos
before the naming of day;
Savior, sending us to earth's ends
with water and words:
startle us with the grace, love, and communion
of your unity in diversity,
that we may live to the praise of your majestic name. Amen.
Psalm 8
How exalted is your name
O Lord, our Sovereign,
how majestic is your name in all the earth!
You have set your glory above the heavens.
Out of the mouths of babes and infants
you have founded a bulwark because of your foes,
to silence the enemy and the avenger.
When I look at your heavens, the work of your fingers,
the moon and the stars that you have established;
what are human beings that you are mindful of them,
mortals that you care for them?
Yet you have made them a little lower than God,
and crowned them with glory and honor.
You have given them dominion over the works of your hands;
you have put all things under their feet,
all sheep and oxen,
and also the beasts of the field,
the birds of the air, and the fish of the sea,
whatever passes along the paths of the seas.
O Lord, our Sovereign,
how majestic is your name in all the earth!
Job 38:1-11
Creation story from Job
Then the Lord answered Job out of the whirlwind:
"Who is this that darkens counsel by words without knowledge?
Gird up your loins like a man,
I will question you, and you shall declare to me.
"Where were you when I laid the foundation of the earth?
Tell me, if you have understanding.
Who determined its measurements—surely you know!
Or who stretched the line upon it?
On what were its bases sunk,
or who laid its cornerstone
when the morning stars sang together
and all the heavenly beings shouted for joy?
"Or who shut in the sea with doors
when it burst out from the womb?—
when I made the clouds its garment,
and thick darkness its swaddling band,
and prescribed bounds for it,
and set bars and doors,
and said, 'Thus far shall you come, and no farther,
and here shall your proud waves be stopped'?"
2 Timothy 1:8-12a
Grace revealed in Christ
Do not be ashamed, then, of the testimony about our Lord or of me his prisoner, but join with me in suffering for the gospel, relying on the power of God, who saved us and called us with a holy calling, not according to our works but according to his own purpose and grace. This grace was given to us in Christ Jesus before the ages began, but it has now been revealed through the appearing of our Savior Christ Jesus, who abolished death and brought life and immortality to light through the gospel. For this gospel I was appointed a herald and an apostle and a teacher, and for this reason I suffer as I do.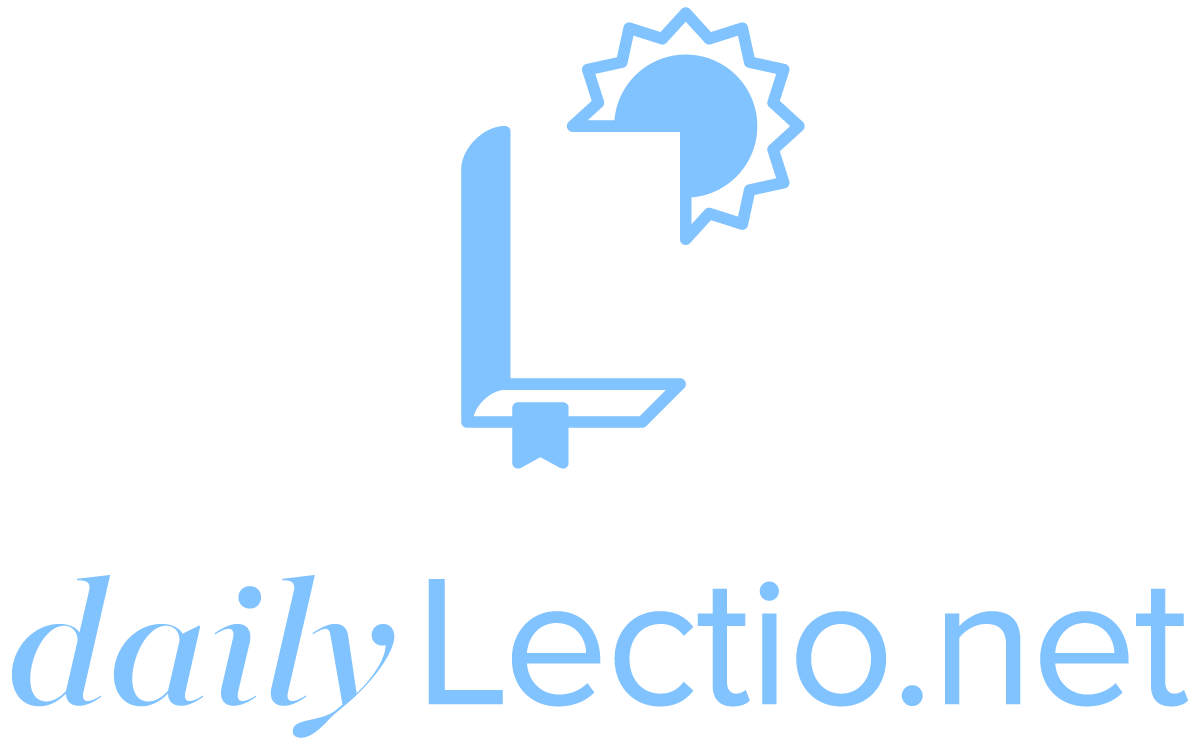 Download the DailyLectio App
Prayer reprinted from Revised Common Lectionary Prayers, © 2002 Consultation on Common Texts. Reproduced by permission.
Revised Common Lectionary Daily Readings copyright © 2005 Consultation on Common Texts admin. Augsburg Fortress. Reproduced by permission. No further reproduction allowed without the written permission of Augsburg Fortress.
New Revised Standard Version Bible, copyright © 1989 National Council of the Churches of Christ in the United States of America. Used by permission. All rights reserved.