Reflecting on

The Day of Pentecost

Year A
Daily Readings for Tuesday
May 30, 2023

---
Perplexing, Pentecostal God,
you infuse us with your Spirit,
urging us to vision and dream.
May the gift of your presence
find voice in our lives,
that our babbling may be transformed into discernment
and the flickering of many tongues
light an unquenchable fire of compassion and justice. Amen.
Psalm 104:24-34, 35b
Renewing the face of the earth
O Lord, how manifold are your works!
In wisdom you have made them all;
the earth is full of your creatures.
Yonder is the sea, great and wide,
creeping things innumerable are there,
living things both small and great.
There go the ships,
and Leviathan that you formed to sport in it.
These all look to you
to give them their food in due season;
when you give to them, they gather it up;
when you open your hand, they are filled with good things.
When you hide your face, they are dismayed;
when you take away their breath, they die
and return to their dust.
When you send forth your spirit, they are created;
and you renew the face of the ground.
May the glory of the Lord endure forever;
may the Lord rejoice in his works—
who looks on the earth and it trembles,
who touches the mountains and they smoke.
I will sing to the Lord as long as I live;
I will sing praise to my God while I have being.
May my meditation be pleasing to him,
for I rejoice in the Lord.
Bless the Lord, O my soul.
Praise the Lord!
Ezekiel 39:7-8, 21-29
The promised spirit of God
My holy name I will make known among my people Israel; and I will not let my holy name be profaned any more; and the nations shall know that I am the Lord, the Holy One in Israel. It has come! It has happened, says the Lord God. This is the day of which I have spoken.
I will display my glory among the nations; and all the nations shall see my judgment that I have executed, and my hand that I have laid on them. The house of Israel shall know that I am the Lord their God, from that day forward. And the nations shall know that the house of Israel went into captivity for their iniquity, because they dealt treacherously with me. So I hid my face from them and gave them into the hand of their adversaries, and they all fell by the sword. I dealt with them according to their uncleanness and their transgressions, and hid my face from them.
Therefore thus says the Lord God: Now I will restore the fortunes of Jacob, and have mercy on the whole house of Israel; and I will be jealous for my holy name. They shall forget their shame, and all the treachery they have practiced against me, when they live securely in their land with no one to make them afraid, when I have brought them back from the peoples and gathered them from their enemies' lands, and through them have displayed my holiness in the sight of many nations. Then they shall know that I am the Lord their God because I sent them into exile among the nations, and then gathered them into their own land. I will leave none of them behind; and I will never again hide my face from them, when I pour out my spirit upon the house of Israel, says the Lord God.
Romans 8:26-27
Praying in the Spirit
Likewise the Spirit helps us in our weakness; for we do not know how to pray as we ought, but that very Spirit intercedes with sighs too deep for words. And God, who searches the heart, knows what is the mind of the Spirit, because the Spirit intercedes for the saints according to the will of God.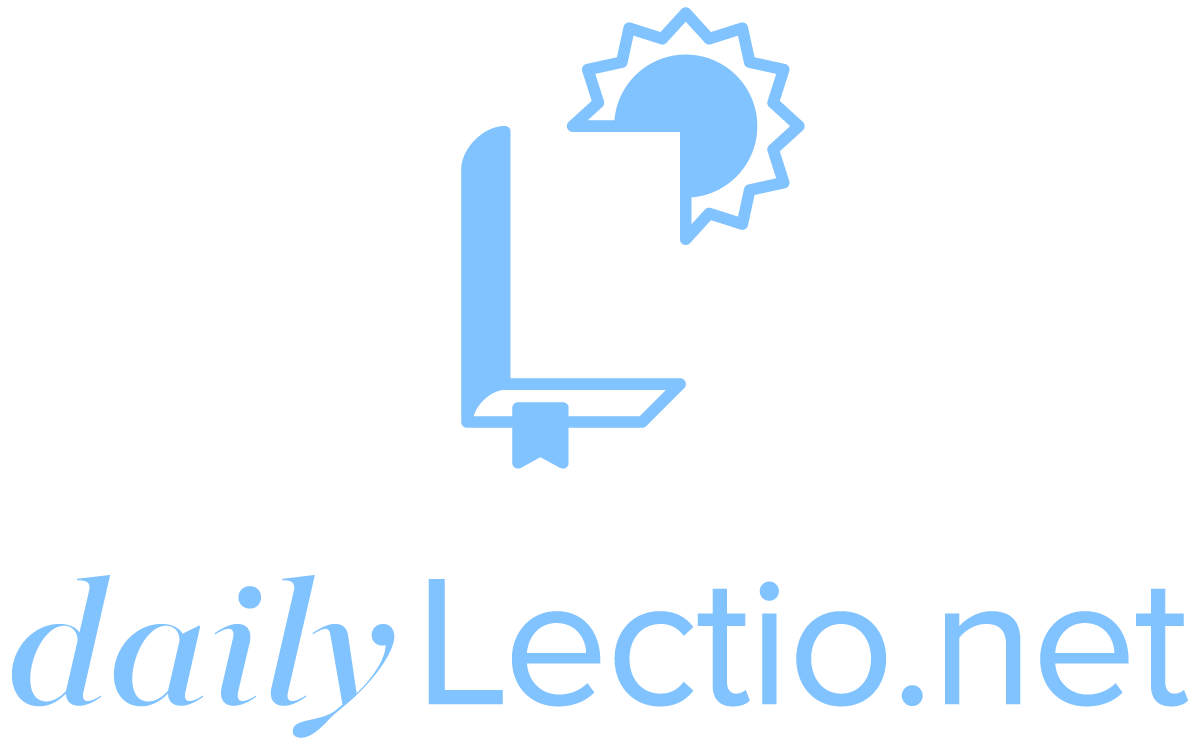 Download the DailyLectio App
Prayer reprinted from Revised Common Lectionary Prayers, © 2002 Consultation on Common Texts. Reproduced by permission.
Revised Common Lectionary Daily Readings copyright © 2005 Consultation on Common Texts admin. Augsburg Fortress. Reproduced by permission. No further reproduction allowed without the written permission of Augsburg Fortress.
New Revised Standard Version Bible, copyright © 1989 National Council of the Churches of Christ in the United States of America. Used by permission. All rights reserved.