Preparing for

The Day of Pentecost

Year A
Daily Readings for Thursday
May 25, 2023

---
Perplexing, Pentecostal God,
you infuse us with your Spirit,
urging us to vision and dream.
May the gift of your presence
find voice in our lives,
that our babbling may be transformed into discernment
and the flickering of many tongues
light an unquenchable fire of compassion and justice. Amen.
Psalm 33:12-22
Our help and our shield
Happy is the nation whose God is the Lord,
the people whom he has chosen as his heritage.
The Lord looks down from heaven;
he sees all humankind.
From where he sits enthroned he watches
all the inhabitants of the earth—
he who fashions the hearts of them all,
and observes all their deeds.
A king is not saved by his great army;
a warrior is not delivered by his great strength.
The war horse is a vain hope for victory,
and by its great might it cannot save.
Truly the eye of the Lord is on those who fear him,
on those who hope in his steadfast love,
to deliver their soul from death,
and to keep them alive in famine.
Our soul waits for the Lord;
he is our help and shield.
Our heart is glad in him,
because we trust in his holy name.
Let your steadfast love, O Lord, be upon us,
even as we hope in you.
Exodus 19:1-9a
The covenant at Sinai
On the third new moon after the Israelites had gone out of the land of Egypt, on that very day, they came into the wilderness of Sinai. They had journeyed from Rephidim, entered the wilderness of Sinai, and camped in the wilderness; Israel camped there in front of the mountain. Then Moses went up to God; the Lord called to him from the mountain, saying, "Thus you shall say to the house of Jacob, and tell the Israelites: You have seen what I did to the Egyptians, and how I bore you on eagles' wings and brought you to myself. Now therefore, if you obey my voice and keep my covenant, you shall be my treasured possession out of all the peoples. Indeed, the whole earth is mine, but you shall be for me a priestly kingdom and a holy nation. These are the words that you shall speak to the Israelites."
So Moses came, summoned the elders of the people, and set before them all these words that the Lordhad commanded him. The people all answered as one: "Everything that the Lord has spoken we will do." Moses reported the words of the people to the Lord. Then the Lord said to Moses, "I am going to come to you in a dense cloud, in order that the people may hear when I speak with you and so trust you ever after."
Acts 2:1-11
The giving of the Spirit
When the day of Pentecost had come, they were all together in one place. And suddenly from heaven there came a sound like the rush of a violent wind, and it filled the entire house where they were sitting. Divided tongues, as of fire, appeared among them, and a tongue rested on each of them. All of them were filled with the Holy Spirit and began to speak in other languages, as the Spirit gave them ability.
Now there were devout Jews from every nation under heaven living in Jerusalem. And at this sound the crowd gathered and was bewildered, because each one heard them speaking in the native language of each. Amazed and astonished, they asked, "Are not all these who are speaking Galileans? And how is it that we hear, each of us, in our own native language? Parthians, Medes, Elamites, and residents of Mesopotamia, Judea and Cappadocia, Pontus and Asia, Phrygia and Pamphylia, Egypt and the parts of Libya belonging to Cyrene, and visitors from Rome, both Jews and proselytes, Cretans and Arabs—in our own languages we hear them speaking about God's deeds of power."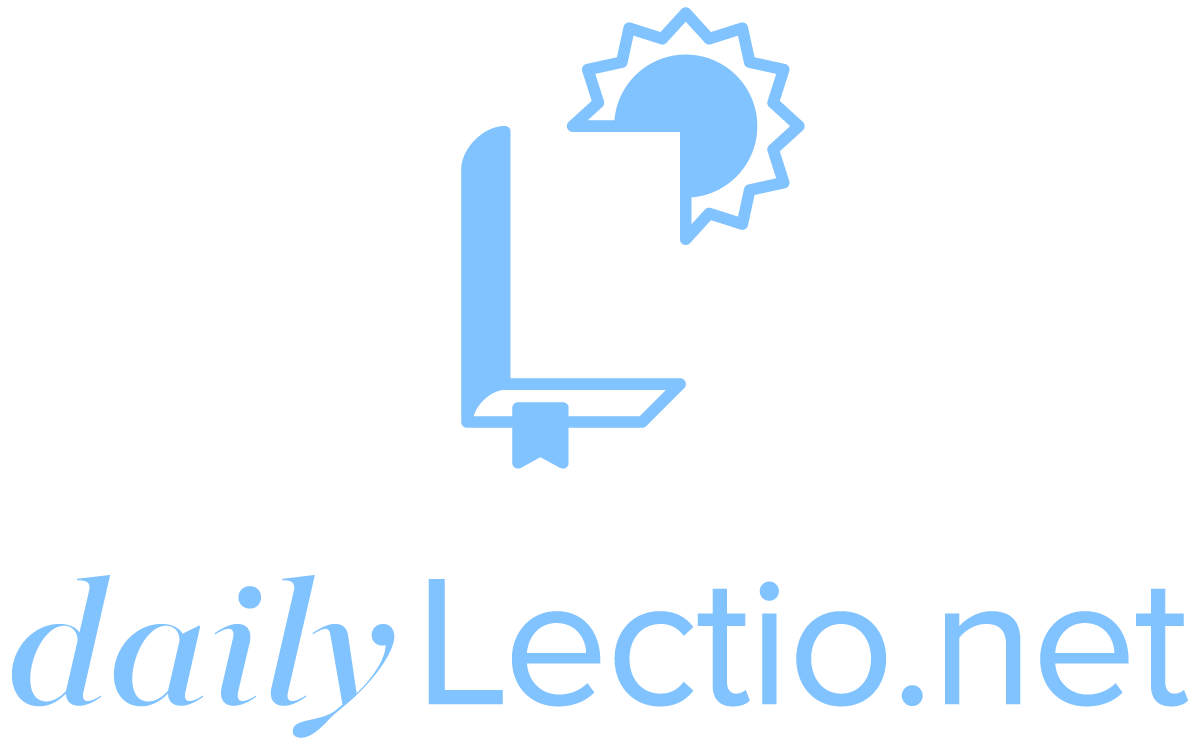 Download the DailyLectio App
Prayer reprinted from Revised Common Lectionary Prayers, © 2002 Consultation on Common Texts. Reproduced by permission.
Revised Common Lectionary Daily Readings copyright © 2005 Consultation on Common Texts admin. Augsburg Fortress. Reproduced by permission. No further reproduction allowed without the written permission of Augsburg Fortress.
New Revised Standard Version Bible, copyright © 1989 National Council of the Churches of Christ in the United States of America. Used by permission. All rights reserved.