Reflecting on the Fifth

Sunday of Easter

Year A
Daily Readings for Wednesday
May 10, 2023

---
Risen Christ,
you prepare a place for us,
in the home of the Mother-and-Father of us all.
Draw us more deeply into yourself,
through scripture read,
water splashed,
bread broken,
wine poured,
so that when our hearts are troubled,
we will know you more completely
as the way, the truth, and the life. Amen.
Psalm 102:1-17
Prayer for deliverance
Hear my prayer, O Lord;
let my cry come to you.
Do not hide your face from me
in the day of my distress.
Incline your ear to me;
answer me speedily in the day when I call.
For my days pass away like smoke,
and my bones burn like a furnace.
My heart is stricken and withered like grass;
I am too wasted to eat my bread.
Because of my loud groaning
my bones cling to my skin.
I am like an owl of the wilderness,
like a little owl of the waste places.
I lie awake;
I am like a lonely bird on the housetop.
All day long my enemies taunt me;
those who deride me use my name for a curse.
For I eat ashes like bread,
and mingle tears with my drink,
because of your indignation and anger;
for you have lifted me up and thrown me aside.
My days are like an evening shadow;
I wither away like grass.
But you, O Lord, are enthroned forever;
your name endures to all generations.
You will rise up and have compassion on Zion,
for it is time to favor it;
the appointed time has come.
For your servants hold its stones dear,
and have pity on its dust.
The nations will fear the name of the Lord,
and all the kings of the earth your glory.
For the Lord will build up Zion;
he will appear in his glory.
He will regard the prayer of the destitute,
and will not despise their prayer.
Proverbs 3:13-18
God, the truth and life
Happy are those who find wisdom,
and those who get understanding,
for her income is better than silver,
and her revenue better than gold.
She is more precious than jewels,
and nothing you desire can compare with her.
Long life is in her right hand;
in her left hand are riches and honor.
Her ways are ways of pleasantness,
and all her paths are peace.
She is a tree of life to those who lay hold of her;
those who hold her fast are called happy.
John 8:31-38
Jesus, the truth of God
Then Jesus said to the Jews who had believed in him, "If you continue in my word, you are truly my disciples; and you will know the truth, and the truth will make you free." They answered him, "We are descendants of Abraham and have never been slaves to anyone. What do you mean by saying, 'You will be made free'?"
Jesus answered them, "Very truly, I tell you, everyone who commits sin is a slave to sin. The slave does not have a permanent place in the household; the son has a place there forever. So if the Son makes you free, you will be free indeed. I know that you are descendants of Abraham; yet you look for an opportunity to kill me, because there is no place in you for my word. I declare what I have seen in the Father's presence; as for you, you should do what you have heard from the Father."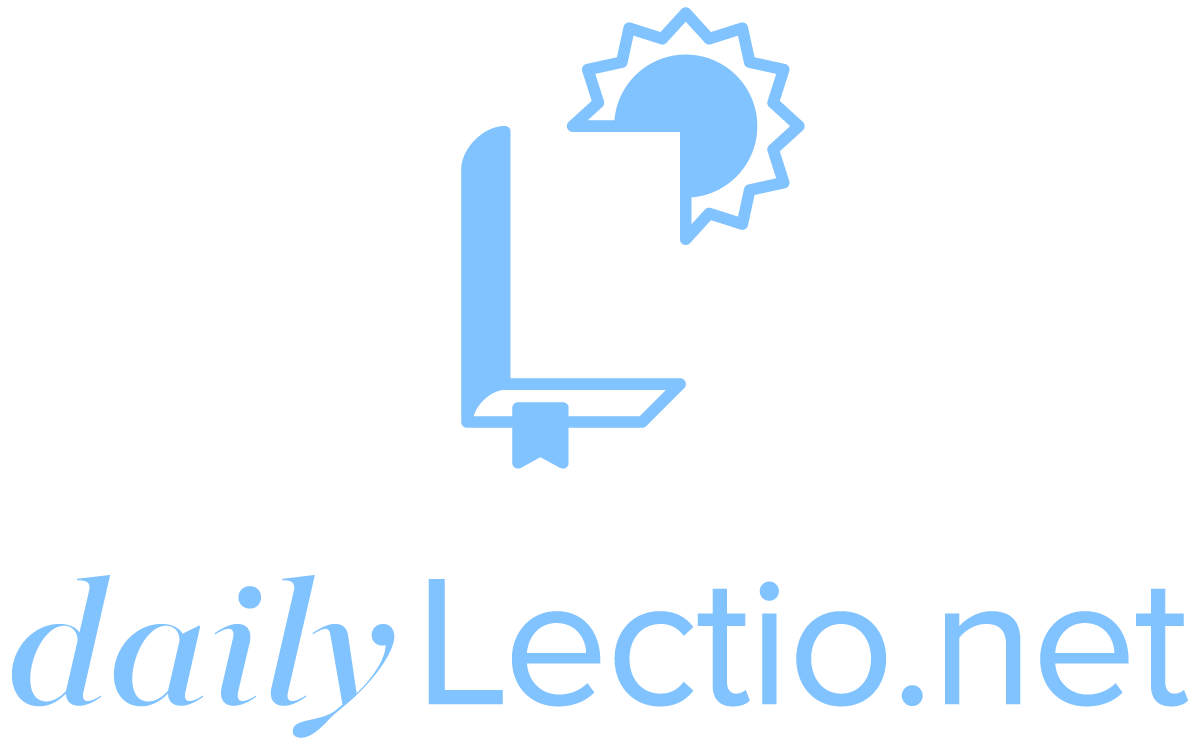 Download the DailyLectio App
Prayer reprinted from Revised Common Lectionary Prayers, © 2002 Consultation on Common Texts. Reproduced by permission.
Revised Common Lectionary Daily Readings copyright © 2005 Consultation on Common Texts admin. Augsburg Fortress. Reproduced by permission. No further reproduction allowed without the written permission of Augsburg Fortress.
New Revised Standard Version Bible, copyright © 1989 National Council of the Churches of Christ in the United States of America. Used by permission. All rights reserved.