Reflecting on the Fourth

Sunday of Easter

Year A
Daily Readings for Monday
May 1, 2023

---
Elusive God,
companion on the way,
you walk behind, beside, beyond;
you catch us unawares.
Break through the disillusionment and despair
clouding our vision,
that, with wide-eyed wonder,
we may find our way
and journey on
as messengers of your good news. Amen.
Psalm 100
We are the sheep of God's pasture
Make a joyful noise to the Lord, all the earth.
Worship the Lord with gladness;
come into his presence with singing.
Know that the Lord is God.
It is he that made us, and we are his;
we are his people, and the sheep of his pasture.
Enter his gates with thanksgiving,
and his courts with praise.
Give thanks to him, bless his name.
For the Lord is good;
his steadfast love endures forever,
and his faithfulness to all generations.
Ezekiel 34:17-23
God the true shepherd
As for you, my flock, thus says the Lord God: I shall judge between sheep and sheep, between rams and goats: Is it not enough for you to feed on the good pasture, but you must tread down with your feet the rest of your pasture? When you drink of clear water, must you foul the rest with your feet? And must my sheep eat what you have trodden with your feet, and drink what you have fouled with your feet?
Therefore, thus says the Lord God to them: I myself will judge between the fat sheep and the lean sheep. Because you pushed with flank and shoulder, and butted at all the weak animals with your horns until you scattered them far and wide, I will save my flock, and they shall no longer be ravaged; and I will judge between sheep and sheep.
I will set up over them one shepherd, my servant David, and he shall feed them: he shall feed them and be their shepherd.
1 Peter 5:1-5
Tend the flock of God
Now as an elder myself and a witness of the sufferings of Christ, as well as one who shares in the glory to be revealed, I exhort the elders among you to tend the flock of God that is in your charge, exercising the oversight, not under compulsion but willingly, as God would have you do it—not for sordid gain but eagerly. Do not lord it over those in your charge, but be examples to the flock. And when the chief shepherd appears, you will win the crown of glory that never fades away. In the same way, you who are younger must accept the authority of the elders. And all of you must clothe yourselves with humility in your dealings with one another, for
"God opposes the proud,
but gives grace to the humble."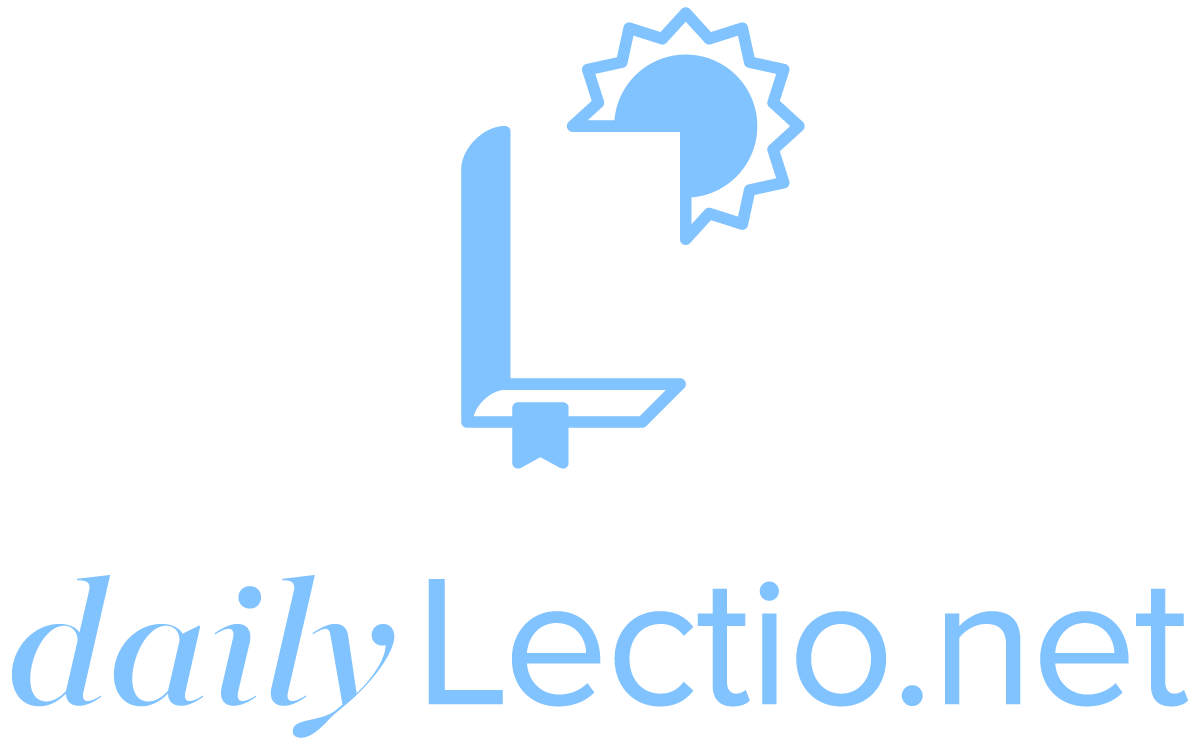 Download the DailyLectio App
Prayer reprinted from Revised Common Lectionary Prayers, © 2002 Consultation on Common Texts. Reproduced by permission.
Revised Common Lectionary Daily Readings copyright © 2005 Consultation on Common Texts admin. Augsburg Fortress. Reproduced by permission. No further reproduction allowed without the written permission of Augsburg Fortress.
New Revised Standard Version Bible, copyright © 1989 National Council of the Churches of Christ in the United States of America. Used by permission. All rights reserved.