Preparing for the Third

Sunday of Easter

Year A
Daily Readings for Friday
April 21, 2023

---
Elusive God,
companion on the way,
you walk behind, beside, beyond;
you catch us unawares.
Break through the disillusionment and despair
clouding our vision,
that, with wide-eyed wonder,
we may find our way
and journey on
as messengers of your good news. Amen.
Psalm 116:1-4, 12-19
I will call upon God
I love the Lord, because he has heard
my voice and my supplications.
Because he inclined his ear to me,
therefore I will call on him as long as I live.
The snares of death encompassed me;
the pangs of Sheol laid hold on me;
I suffered distress and anguish.
Then I called on the name of the Lord:
"O Lord, I pray, save my life!"
What shall I return to the Lord
for all his bounty to me?
I will lift up the cup of salvation
and call on the name of the Lord,
I will pay my vows to the Lord
in the presence of all his people.
Precious in the sight of the Lord
is the death of his faithful ones.
O Lord, I am your servant;
I am your servant, the child of your serving girl.
You have loosed my bonds.
I will offer to you a thanksgiving sacrifice
and call on the name of the Lord.
I will pay my vows to the Lord
in the presence of all his people,
in the courts of the house of the Lord,
in your midst, O Jerusalem.
Praise the Lord!
Isaiah 26:1-4
God sets up victory like bulwarks
On that day this song will be sung in the land of Judah:
We have a strong city;
he sets up victory
like walls and bulwarks.
Open the gates,
so that the righteous nation that keeps faith
may enter in.
Those of steadfast mind you keep in peace—
in peace because they trust in you.
Trust in the Lord forever,
for in the Lord God
you have an everlasting rock.
1 Peter 1:13-16
A holy life
Therefore prepare your minds for action; discipline yourselves; set all your hope on the grace that Jesus Christ will bring you when he is revealed. Like obedient children, do not be conformed to the desires that you formerly had in ignorance. Instead, as he who called you is holy, be holy yourselves in all your conduct; for it is written, "You shall be holy, for I am holy."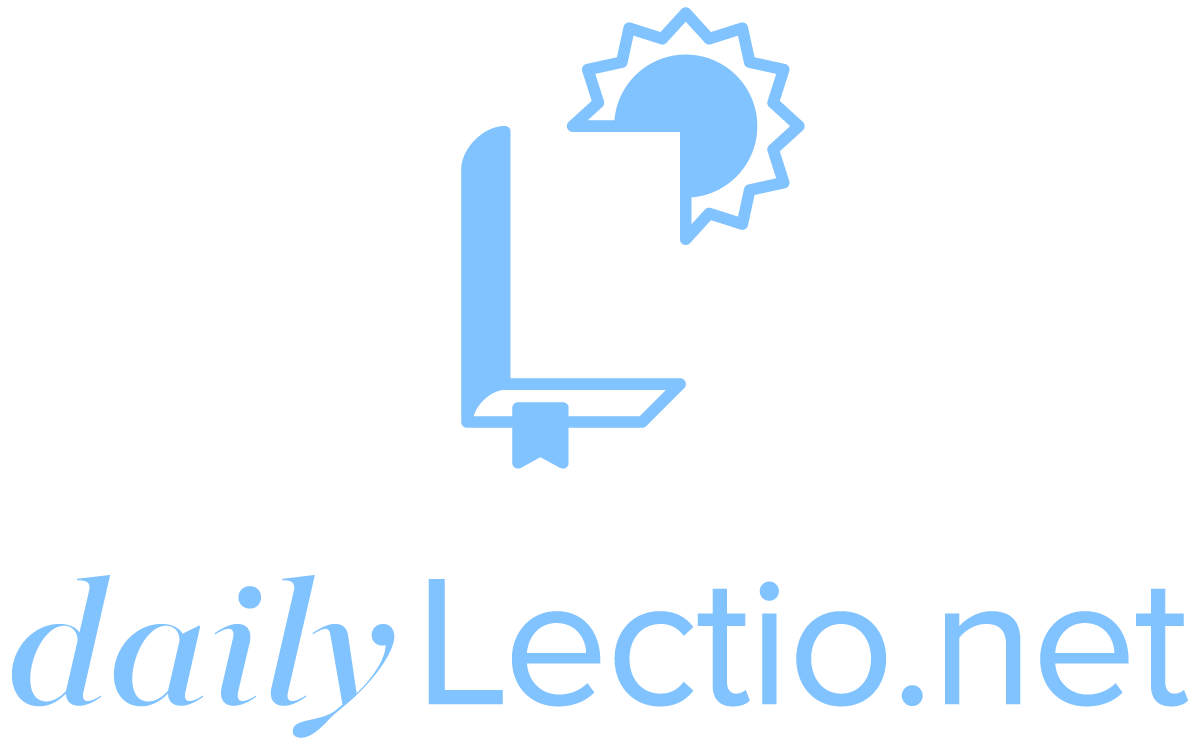 Download the DailyLectio App
Prayer reprinted from Revised Common Lectionary Prayers, © 2002 Consultation on Common Texts. Reproduced by permission.
Revised Common Lectionary Daily Readings copyright © 2005 Consultation on Common Texts admin. Augsburg Fortress. Reproduced by permission. No further reproduction allowed without the written permission of Augsburg Fortress.
New Revised Standard Version Bible, copyright © 1989 National Council of the Churches of Christ in the United States of America. Used by permission. All rights reserved.