Preparing for the Second

Sunday of Easter

Year A
Daily Readings for Saturday
April 15, 2023

---
Blessed are you,
O God of our Lord Jesus Christ,
in whom we receive the legacy of a living hope,
born again not only from his death
but also from his resurrection.
May we who have received forgiveness of sins
through the Holy Spirit live to set others free,
until, at length, we enter the inheritance
that is imperishable and unfading,
where Christ lives and reigns with you and the same Spirit. Amen.
Psalm 16
Fullness of joy
Protect me, O God, for in you I take refuge.
I say to the Lord, "You are my Lord;
I have no good apart from you."
As for the holy ones in the land, they are the noble,
in whom is all my delight.
Those who choose another god multiply their sorrows;
their drink offerings of blood I will not pour out
or take their names upon my lips.
The Lord is my chosen portion and my cup;
you hold my lot.
The boundary lines have fallen for me in pleasant places;
I have a goodly heritage.
I bless the Lord who gives me counsel;
in the night also my heart instructs me.
I keep the Lord always before me;
because he is at my right hand, I shall not be moved.
Therefore my heart is glad, and my soul rejoices;
my body also rests secure.
For you do not give me up to Sheol,
or let your faithful one see the Pit.
You show me the path of life.
In your presence there is fullness of joy;
in your right hand are pleasures forevermore.
Song of Solomon 8:6-7
Love is strong as death
Set me as a seal upon your heart,
as a seal upon your arm;
for love is strong as death,
passion fierce as the grave.
Its flashes are flashes of fire,
a raging flame.
Many waters cannot quench love,
neither can floods drown it.
If one offered for love
all the wealth of one's house,
it would be utterly scorned.
John 20:11-20
The witness of Mary Magdalene
But Mary stood weeping outside the tomb. As she wept, she bent over to look into the tomb; and she saw two angels in white, sitting where the body of Jesus had been lying, one at the head and the other at the feet. They said to her, "Woman, why are you weeping?" She said to them, "They have taken away my Lord, and I do not know where they have laid him." When she had said this, she turned around and saw Jesus standing there, but she did not know that it was Jesus. Jesus said to her, "Woman, why are you weeping? Whom are you looking for?" Supposing him to be the gardener, she said to him, "Sir, if you have carried him away, tell me where you have laid him, and I will take him away." Jesus said to her, "Mary!" She turned and said to him in Hebrew,"Rabbouni!" (which means Teacher). Jesus said to her, "Do not hold on to me, because I have not yet ascended to the Father. But go to my brothers and say to them, 'I am ascending to my Father and your Father, to my God and your God.'" Mary Magdalene went and announced to the disciples, "I have seen the Lord"; and she told them that he had said these things to her.
When it was evening on that day, the first day of the week, and the doors of the house where the disciples had met were locked for fear of the Jews, Jesus came and stood among them and said, "Peace be with you." After he said this, he showed them his hands and his side. Then the disciples rejoiced when they saw the Lord.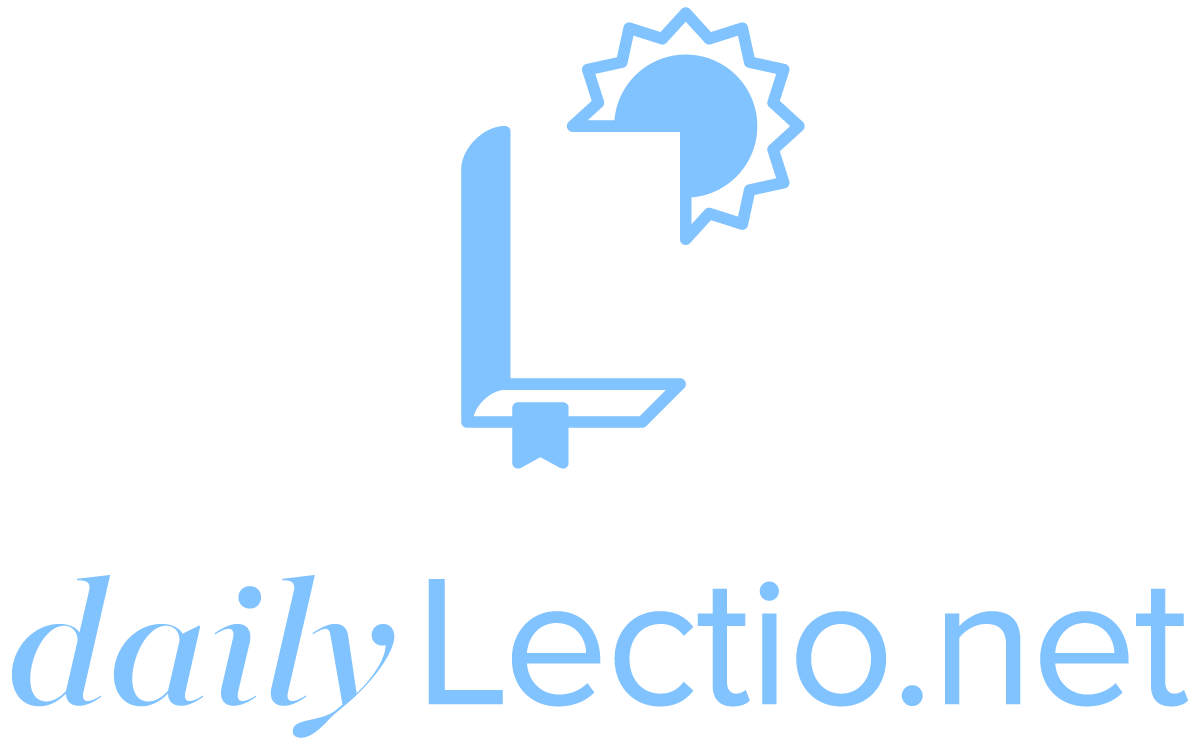 Download the DailyLectio App
Prayer reprinted from Revised Common Lectionary Prayers, © 2002 Consultation on Common Texts. Reproduced by permission.
Revised Common Lectionary Daily Readings copyright © 2005 Consultation on Common Texts admin. Augsburg Fortress. Reproduced by permission. No further reproduction allowed without the written permission of Augsburg Fortress.
New Revised Standard Version Bible, copyright © 1989 National Council of the Churches of Christ in the United States of America. Used by permission. All rights reserved.