Reflecting on the Fifth

Sunday in Lent

Year A
Daily Readings for Tuesday
March 28, 2023

---
God of all consolation and compassion,
your Son comforted the grieving sisters, Martha and Mary;
your breath alone brings life
to dry bones and weary souls.
Pour out your Spirit upon us,
that we may face despair and death
with the hope of resurrection
and faith in the One
who called Lazarus forth from the grave. Amen.
Psalm 143
Save me from death
Hear my prayer, O Lord;
give ear to my supplications in your faithfulness;
answer me in your righteousness.
Do not enter into judgment with your servant,
for no one living is righteous before you.
For the enemy has pursued me,
crushing my life to the ground,
making me sit in darkness like those long dead.
Therefore my spirit faints within me;
my heart within me is appalled.
I remember the days of old,
I think about all your deeds,
I meditate on the works of your hands.
I stretch out my hands to you;
my soul thirsts for you like a parched land. Selah
Answer me quickly, O Lord;
my spirit fails.
Do not hide your face from me,
or I shall be like those who go down to the Pit.
Let me hear of your steadfast love in the morning,
for in you I put my trust.
Teach me the way I should go,
for to you I lift up my soul.
Save me, O Lord, from my enemies;
I have fled to you for refuge.
Teach me to do your will,
for you are my God.
Let your good spirit lead me
on a level path.
For your name's sake, O Lord, preserve my life.
In your righteousness bring me out of trouble.
In your steadfast love cut off my enemies,
and destroy all my adversaries,
for I am your servant.
2 Kings 4:18-37
Elisha raises a child from death
When the child was older, he went out one day to his father among the reapers. He complained to his father, "Oh, my head, my head!" The father said to his servant, "Carry him to his mother." He carried him and brought him to his mother; the child sat on her lap until noon, and he died. She went up and laid him on the bed of the man of God, closed the door on him, and left. Then she called to her husband, and said, "Send me one of the servants and one of the donkeys, so that I may quickly go to the man of God and come back again." He said, "Why go to him today? It is neither new moon nor sabbath." She said, "It will be all right." Then she saddled the donkey and said to her servant, "Urge the animal on; do not hold back for me unless I tell you." So she set out, and came to the man of God at Mount Carmel.
When the man of God saw her coming, he said to Gehazi his servant, "Look, there is the Shunammite woman; run at once to meet her, and say to her, Are you all right? Is your husband all right? Is the child all right?" She answered, "It is all right." When she came to the man of God at the mountain, she caught hold of his feet. Gehazi approached to push her away. But the man of God said, "Let her alone, for she is in bitter distress; the Lord has hidden it from me and has not told me." Then she said, "Did I ask my lord for a son? Did I not say, Do not mislead me?" He said to Gehazi, "Gird up your loins, and take my staff in your hand, and go. If you meet anyone, give no greeting, and if anyone greets you, do not answer; and lay my staff on the face of the child." Then the mother of the child said, "As the Lord lives, and as you yourself live, I will not leave without you." So he rose up and followed her. Gehazi went on ahead and laid the staff on the face of the child, but there was no sound or sign of life. He came back to meet him and told him, "The child has not awakened."
When Elisha came into the house, he saw the child lying dead on his bed. So he went in and closed the door on the two of them, and prayed to the Lord. Then he got up on the bed and lay upon the child, putting his mouth upon his mouth, his eyes upon his eyes, and his hands upon his hands; and while he lay bent over him, the flesh of the child became warm. He got down, walked once to and fro in the room, then got up again and bent over him; the child sneezed seven times, and the child opened his eyes. Elisha summoned Gehazi and said, "Call the Shunammite woman." So he called her. When she came to him, he said, "Take your son." She came and fell at his feet, bowing to the ground; then she took her son and left.
Ephesians 2:1-10
Alive in Christ
You were dead through the trespasses and sins in which you once lived, following the course of this world, following the ruler of the power of the air, the spirit that is now at work among those who are disobedient. All of us once lived among them in the passions of our flesh, following the desires of flesh and senses, and we were by nature children of wrath, like everyone else. But God, who is rich in mercy, out of the great love with which he loved us even when we were dead through our trespasses, made us alive together with Christ—by grace you have been saved—and raised us up with him and seated us with him in the heavenly places in Christ Jesus, so that in the ages to come he might show the immeasurable riches of his grace in kindness toward us in Christ Jesus. For by grace you have been saved through faith, and this is not your own doing; it is the gift of God—not the result of works, so that no one may boast. For we are what he has made us, created in Christ Jesus for good works, which God prepared beforehand to be our way of life.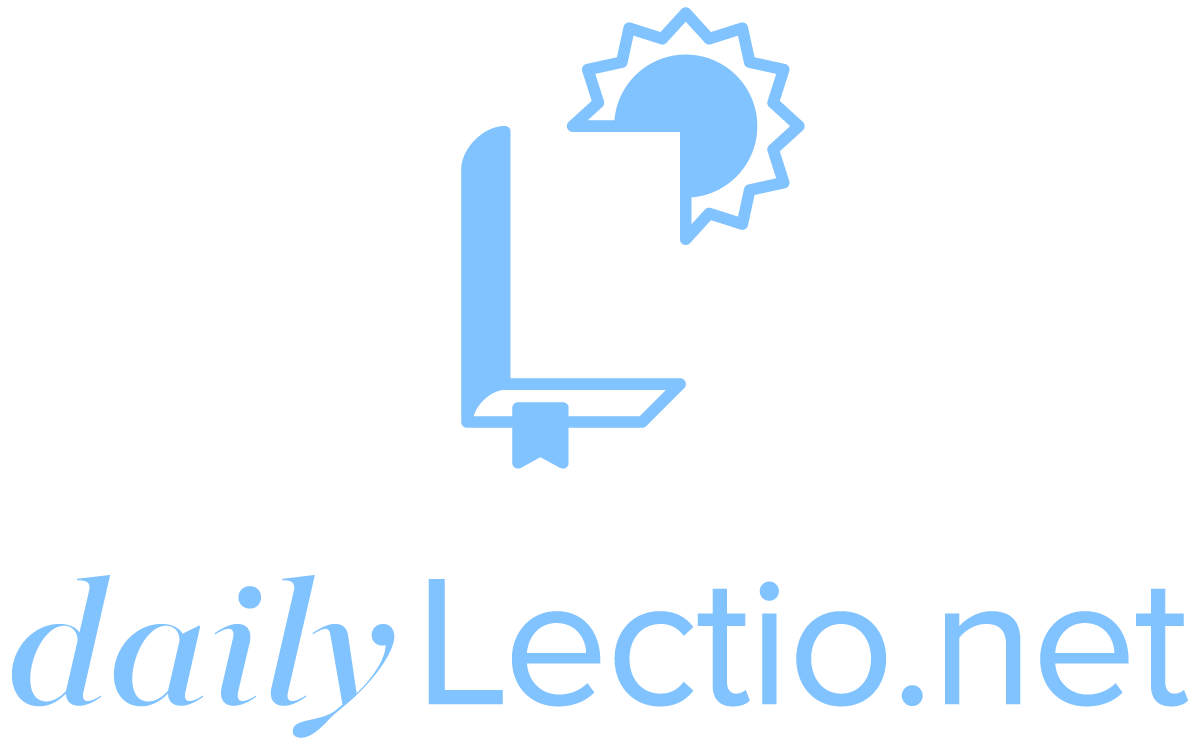 Download the DailyLectio App
Prayer reprinted from Revised Common Lectionary Prayers, © 2002 Consultation on Common Texts. Reproduced by permission.
Revised Common Lectionary Daily Readings copyright © 2005 Consultation on Common Texts admin. Augsburg Fortress. Reproduced by permission. No further reproduction allowed without the written permission of Augsburg Fortress.
New Revised Standard Version Bible, copyright © 1989 National Council of the Churches of Christ in the United States of America. Used by permission. All rights reserved.