Preparing for the Third

Sunday in Lent

Year A
Daily Readings for Saturday
March 11, 2023

---
Enduring Presence,
goal and guide,
you go before and await our coming.
Only our thirst compels us
beyond complaint to conversation,
beyond rejection to relationship.
Pour your love into our hearts,
that, refreshed and renewed,
we may invite others to the living water
given to us in Jesus Christ our Lord. Amen.
Psalm 95
The rock of our salvation
O come, let us sing to the Lord;
let us make a joyful noise to the rock of our salvation!
Let us come into his presence with thanksgiving;
let us make a joyful noise to him with songs of praise!
For the Lord is a great God,
and a great King above all gods.
In his hand are the depths of the earth;
the heights of the mountains are his also.
The sea is his, for he made it,
and the dry land, which his hands have formed.
O come, let us worship and bow down,
let us kneel before the Lord, our Maker!
For he is our God,
and we are the people of his pasture,
and the sheep of his hand.
O that today you would listen to his voice!
Do not harden your hearts, as at Meribah,
as on the day at Massah in the wilderness,
when your ancestors tested me,
and put me to the proof, though they had seen my work.
For forty years I loathed that generation
and said, "They are a people whose hearts go astray,
and they do not regard my ways."
Therefore in my anger I swore,
"They shall not enter my rest."
Exodus 16:27-35
Manna and the sabbath
On the seventh day some of the people went out to gather, and they found none. The Lord said to Moses, "How long will you refuse to keep my commandments and instructions? See! The Lord has given you the sabbath, therefore on the sixth day he gives you food for two days; each of you stay where you are; do not leave your place on the seventh day." So the people rested on the seventh day.
The house of Israel called it manna; it was like coriander seed, white, and the taste of it was like wafers made with honey. Moses said, "This is what the Lord has commanded: 'Let an omer of it be kept throughout your generations, in order that they may see the food with which I fed you in the wilderness, when I brought you out of the land of Egypt.'" And Moses said to Aaron, "Take a jar, and put an omer of manna in it, and place it before the Lord, to be kept throughout your generations." As the Lord commanded Moses, so Aaron placed it before the covenant, for safekeeping. The Israelites ate manna forty years, until they came to a habitable land; they ate manna, until they came to the border of the land of Canaan.
John 4:1-6
Jesus travels to Jacob's well in Samaria
Now when Jesus learned that the Pharisees had heard, "Jesus is making and baptizing more disciples than John"—although it was not Jesus himself but his disciples who baptized—he left Judea and started back to Galilee. But he had to go through Samaria. So he came to a Samaritan city called Sychar, near the plot of ground that Jacob had given to his son Joseph. Jacob's well was there, and Jesus, tired out by his journey, was sitting by the well. It was about noon.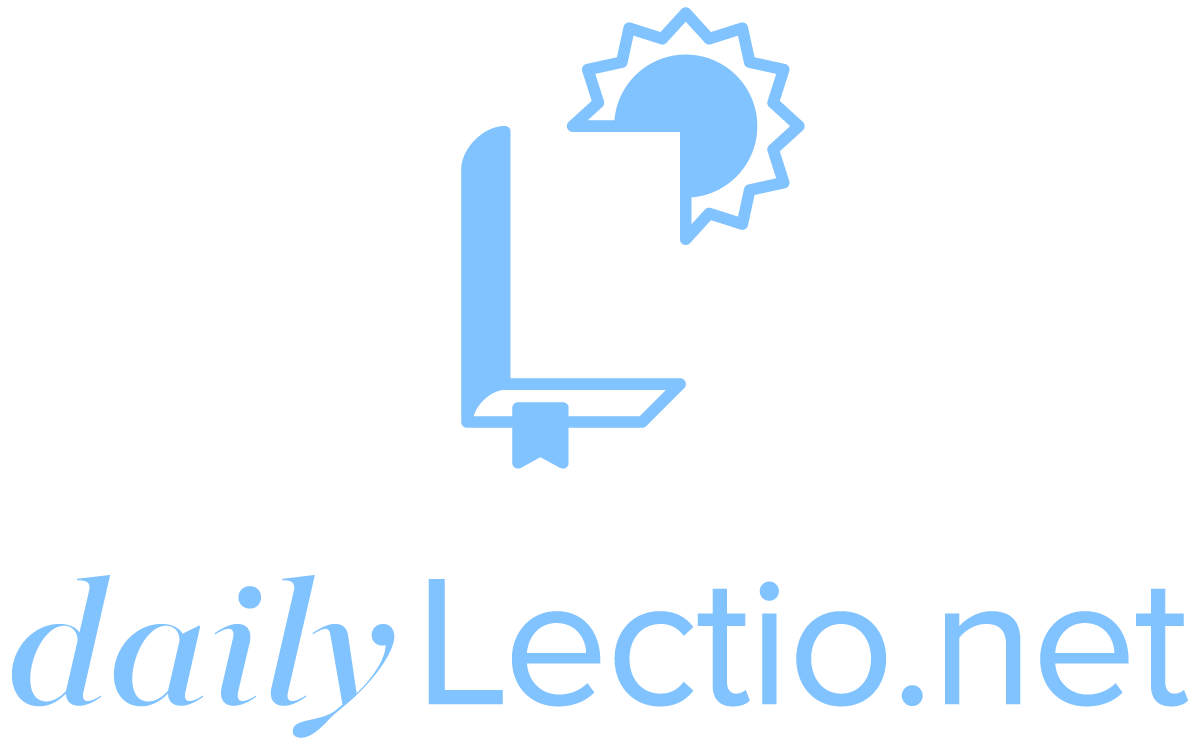 Download the DailyLectio App
Prayer reprinted from Revised Common Lectionary Prayers, © 2002 Consultation on Common Texts. Reproduced by permission.
Revised Common Lectionary Daily Readings copyright © 2005 Consultation on Common Texts admin. Augsburg Fortress. Reproduced by permission. No further reproduction allowed without the written permission of Augsburg Fortress.
New Revised Standard Version Bible, copyright © 1989 National Council of the Churches of Christ in the United States of America. Used by permission. All rights reserved.