Preparing for the Second

Sunday in Lent

Year A
Daily Readings for Friday
March 3, 2023

---
God of amazing compassion,
lover of our wayward race,
you bring to birth a pilgrim people,
and call us to be a blessing for ourselves and all the world.
We pray for grace to take your generous gift
and step with courage on this holy path,
confident in the radiant life that is your plan for us,
made known and given in Jesus Christ our Lord. Amen.
Psalm 121
The Lord watches over you
I lift up my eyes to the hills—
from where will my help come?
My help comes from the Lord,
who made heaven and earth.
He will not let your foot be moved;
he who keeps you will not slumber.
He who keeps Israel
will neither slumber nor sleep.
The Lord is your keeper;
the Lord is your shade at your right hand.
The sun shall not strike you by day,
nor the moon by night.
The Lord will keep you from all evil;
he will keep your life.
The Lord will keep
your going out and your coming in
from this time on and forevermore.
Micah 7:18-20
God's faithfulness
Who is a God like you, pardoning iniquity
and passing over the transgression
of the remnant of your possession?
He does not retain his anger forever,
because he delights in showing clemency.
He will again have compassion upon us;
he will tread our iniquities under foot.
You will cast all our sins
into the depths of the sea.
You will show faithfulness to Jacob
and unswerving loyalty to Abraham,
as you have sworn to our ancestors
from the days of old.
Romans 3:21-31
Paul relates law and faith
But now, apart from law, the righteousness of God has been disclosed, and is attested by the law and the prophets, the righteousness of God through faith in Jesus Christ for all who believe. For there is no distinction, since all have sinned and fall short of the glory of God; they are now justified by his grace as a gift, through the redemption that is in Christ Jesus, whom God put forward as a sacrifice of atonement by his blood, effective through faith. He did this to show his righteousness, because in his divine forbearance he had passed over the sins previously committed; it was to prove at the present time that he himself is righteous and that he justifies the one who has faith in Jesus.
Then what becomes of boasting? It is excluded. By what law? By that of works? No, but by the law of faith. For we hold that a person is justified by faith apart from works prescribed by the law. Or is God the God of Jews only? Is he not the God of Gentiles also? Yes, of Gentiles also, since God is one; and he will justify the circumcised on the ground of faith and the uncircumcised through that same faith. Do we then overthrow the law by this faith? By no means! On the contrary, we uphold the law.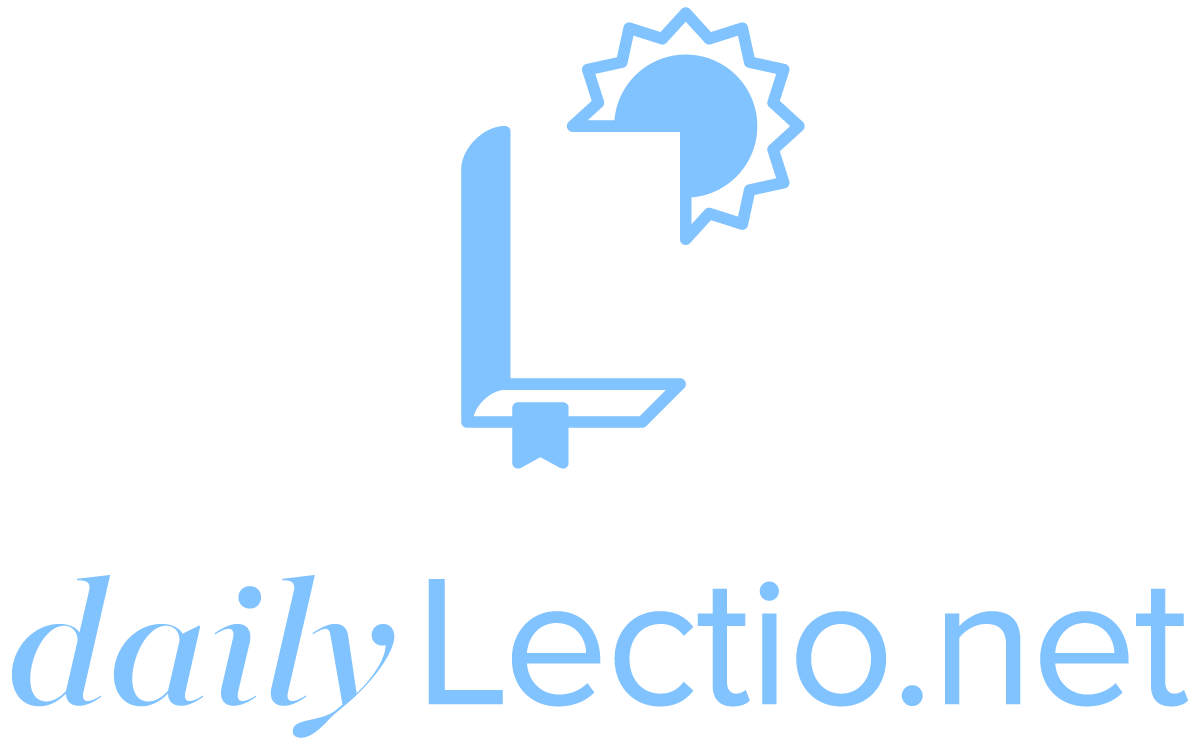 Download the DailyLectio App
Prayer reprinted from Revised Common Lectionary Prayers, © 2002 Consultation on Common Texts. Reproduced by permission.
Revised Common Lectionary Daily Readings copyright © 2005 Consultation on Common Texts admin. Augsburg Fortress. Reproduced by permission. No further reproduction allowed without the written permission of Augsburg Fortress.
New Revised Standard Version Bible, copyright © 1989 National Council of the Churches of Christ in the United States of America. Used by permission. All rights reserved.