Reflecting on the First

Sunday in Lent

Year A
Daily Readings for Wednesday
March 1, 2023

---
God of mercy,
your word was the sure defense of Jesus in his time of testing.
Minister to us in the wilderness of our temptation,
that we who have been set free from sin by Christ
may serve you well into life everlasting. Amen.
Psalm 32
Mercy embraces us
Happy are those whose transgression is forgiven,
whose sin is covered.
Happy are those to whom the Lord imputes no iniquity,
and in whose spirit there is no deceit.
While I kept silence, my body wasted away
through my groaning all day long.
For day and night your hand was heavy upon me;
my strength was dried up as by the heat of summer. Selah
Then I acknowledged my sin to you,
and I did not hide my iniquity;
I said, "I will confess my transgressions to the Lord,"
and you forgave the guilt of my sin. Selah
Therefore let all who are faithful
offer prayer to you;
at a time of distress, the rush of mighty waters
shall not reach them.
You are a hiding place for me;
you preserve me from trouble;
you surround me with glad cries of deliverance. Selah
I will instruct you and teach you the way you should go;
I will counsel you with my eye upon you.
Do not be like a horse or a mule, without understanding,
whose temper must be curbed with bit and bridle,
else it will not stay near you.
Many are the torments of the wicked,
but steadfast love surrounds those who trust in the Lord.
Be glad in the Lord and rejoice, O righteous,
and shout for joy, all you upright in heart.
Exodus 34:1-9, 27-28
God's revelation of mercy
The Lord said to Moses, "Cut two tablets of stone like the former ones, and I will write on the tablets the words that were on the former tablets, which you broke. Be ready in the morning, and come up in the morning to Mount Sinai and present yourself there to me, on the top of the mountain. No one shall come up with you, and do not let anyone be seen throughout all the mountain; and do not let flocks or herds graze in front of that mountain." So Moses cut two tablets of stone like the former ones; and he rose early in the morning and went up on Mount Sinai, as the Lord had commanded him, and took in his hand the two tablets of stone. The Lord descended in the cloud and stood with him there, and proclaimed the name, "The Lord." The Lord passed before him, and proclaimed,
"The Lord, the Lord,
a God merciful and gracious,
slow to anger,
and abounding in steadfast love and faithfulness,
keeping steadfast love for the thousandth generation,
forgiving iniquity and transgression and sin,
yet by no means clearing the guilty,
but visiting the iniquity of the parents
upon the children
and the children's children,
to the third and the fourth generation."
And Moses quickly bowed his head toward the earth, and worshiped. He said, "If now I have found favor in your sight, O Lord, I pray, let the Lord go with us. Although this is a stiff-necked people, pardon our iniquity and our sin, and take us for your inheritance."
Matthew 18:10-14
Not one of these little ones should be lost
"Take care that you do not despise one of these little ones; for, I tell you, in heaven their angels continually see the face of my Father in heaven. What do you think? If a shepherd has a hundred sheep, and one of them has gone astray, does he not leave the ninety-nine on the mountains and go in search of the one that went astray? And if he finds it, truly I tell you, he rejoices over it more than over the ninety-nine that never went astray. So it is not the will of your Father in heaven that one of these little ones should be lost."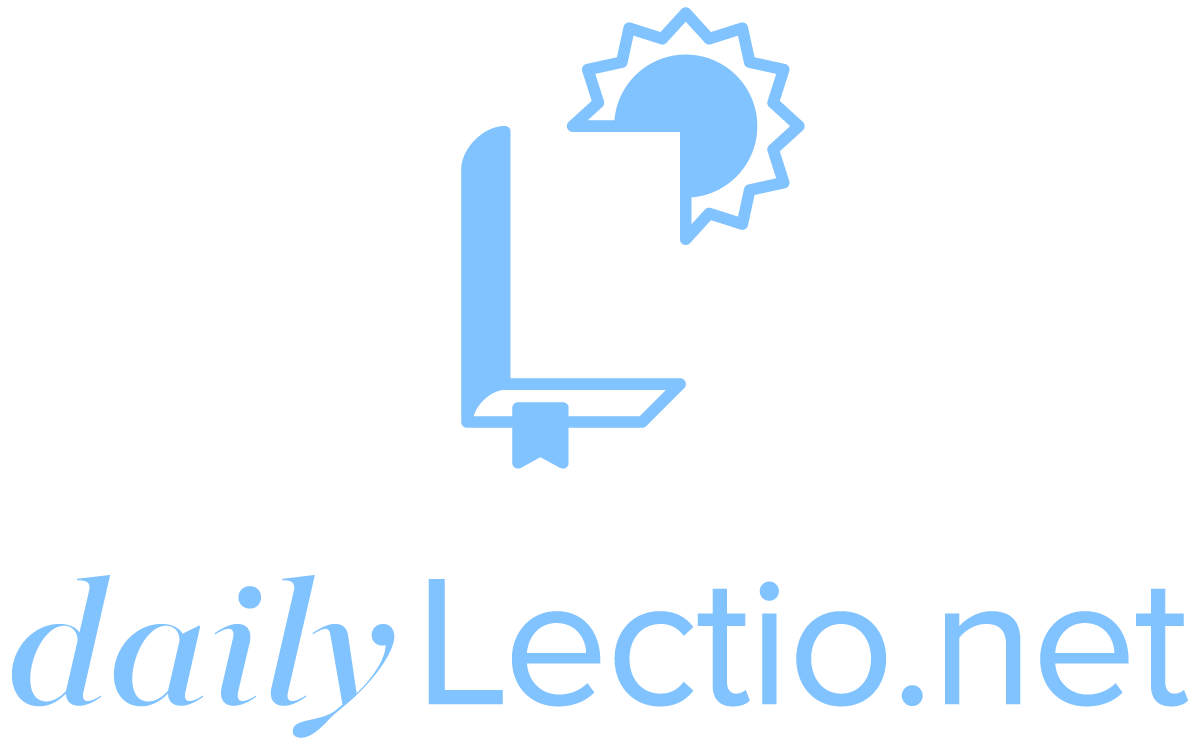 Download the DailyLectio App
Prayer reprinted from Revised Common Lectionary Prayers, © 2002 Consultation on Common Texts. Reproduced by permission.
Revised Common Lectionary Daily Readings copyright © 2005 Consultation on Common Texts admin. Augsburg Fortress. Reproduced by permission. No further reproduction allowed without the written permission of Augsburg Fortress.
New Revised Standard Version Bible, copyright © 1989 National Council of the Churches of Christ in the United States of America. Used by permission. All rights reserved.