Preparing for the First

Sunday in Lent

Year A
Daily Readings for Saturday
February 25, 2023

---
God of mercy,
your word was the sure defense of Jesus in his time of testing.
Minister to us in the wilderness of our temptation,
that we who have been set free from sin by Christ
may serve you well into life everlasting. Amen.
Psalm 51
Create in me a clean heart
Have mercy on me, O God,
according to your steadfast love;
according to your abundant mercy
blot out my transgressions.
Wash me thoroughly from my iniquity,
and cleanse me from my sin.
For I know my transgressions,
and my sin is ever before me.
Against you, you alone, have I sinned,
and done what is evil in your sight,
so that you are justified in your sentence
and blameless when you pass judgment.
Indeed, I was born guilty,
a sinner when my mother conceived me.
You desire truth in the inward being;
therefore teach me wisdom in my secret heart.
Purge me with hyssop, and I shall be clean;
wash me, and I shall be whiter than snow.
Let me hear joy and gladness;
let the bones that you have crushed rejoice.
Hide your face from my sins,
and blot out all my iniquities.
Create in me a clean heart, O God,
and put a new and right spirit within me.
Do not cast me away from your presence,
and do not take your holy spirit from me.
Restore to me the joy of your salvation,
and sustain in me a willing spirit.
Then I will teach transgressors your ways,
and sinners will return to you.
Deliver me from bloodshed, O God,
O God of my salvation,
and my tongue will sing aloud of your deliverance.
O Lord, open my lips,
and my mouth will declare your praise.
For you have no delight in sacrifice;
if I were to give a burnt offering, you would not be pleased.
The sacrifice acceptable to God is a broken spirit;
a broken and contrite heart, O God, you will not despise.
Do good to Zion in your good pleasure;
rebuild the walls of Jerusalem,
then you will delight in right sacrifices,
in burnt offerings and whole burnt offerings;
then bulls will be offered on your altar.
Isaiah 58:1-12
The fast that God chooses
Shout out, do not hold back!
Lift up your voice like a trumpet!
Announce to my people their rebellion,
to the house of Jacob their sins.
Yet day after day they seek me
and delight to know my ways,
as if they were a nation that practiced righteousness
and did not forsake the ordinance of their God;
they ask of me righteous judgments,
they delight to draw near to God.
"Why do we fast, but you do not see?
Why humble ourselves, but you do not notice?"
Look, you serve your own interest on your fast day,
and oppress all your workers.
Look, you fast only to quarrel and to fight
and to strike with a wicked fist.
Such fasting as you do today
will not make your voice heard on high.
Is such the fast that I choose,
a day to humble oneself?
Is it to bow down the head like a bulrush,
and to lie in sackcloth and ashes?
Will you call this a fast,
a day acceptable to the Lord?
Is not this the fast that I choose:
to loose the bonds of injustice,
to undo the thongs of the yoke,
to let the oppressed go free,
and to break every yoke?
Is it not to share your bread with the hungry,
and bring the homeless poor into your house;
when you see the naked, to cover them,
and not to hide yourself from your own kin?
Then your light shall break forth like the dawn,
and your healing shall spring up quickly;
your vindicator shall go before you,
the glory of the Lord shall be your rear guard.
Then you shall call, and the Lord will answer;
you shall cry for help, and he will say, Here I am.
If you remove the yoke from among you,
the pointing of the finger, the speaking of evil,
if you offer your food to the hungry
and satisfy the needs of the afflicted,
then your light shall rise in the darkness
and your gloom be like the noonday.
The Lord will guide you continually,
and satisfy your needs in parched places,
and make your bones strong;
and you shall be like a watered garden,
like a spring of water,
whose waters never fail.
Your ancient ruins shall be rebuilt;
you shall raise up the foundations of many generations;
you shall be called the repairer of the breach,
the restorer of streets to live in.
Matthew 18:1-7
The humble one is the greatest
At that time the disciples came to Jesus and asked, "Who is the greatest in the kingdom of heaven?" He called a child, whom he put among them, and said, "Truly I tell you, unless you change and become like children, you will never enter the kingdom of heaven. Whoever becomes humble like this child is the greatest in the kingdom of heaven. Whoever welcomes one such child in my name welcomes me.
"If any of you put a stumbling block before one of these little ones who believe in me, it would be better for you if a great millstone were fastened around your neck and you were drowned in the depth of the sea. Woe to the world because of stumbling blocks! Occasions for stumbling are bound to come, but woe to the one by whom the stumbling block comes!"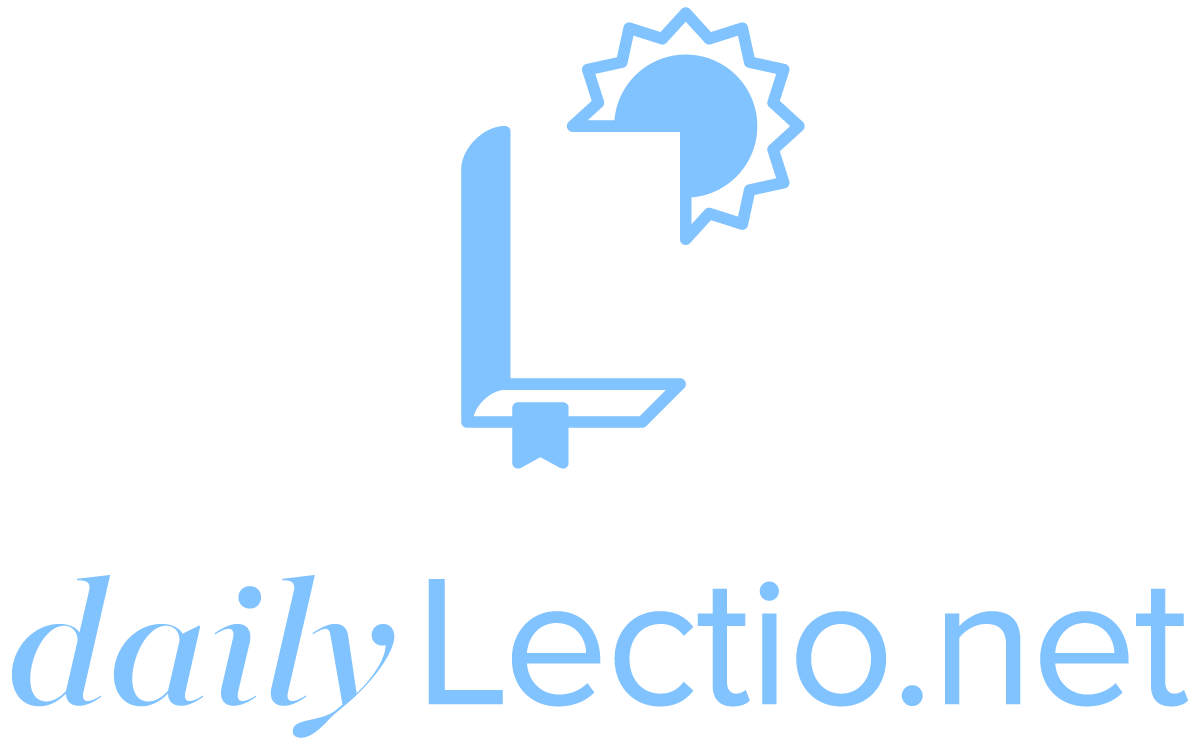 Download the DailyLectio App
Prayer reprinted from Revised Common Lectionary Prayers, © 2002 Consultation on Common Texts. Reproduced by permission.
Revised Common Lectionary Daily Readings copyright © 2005 Consultation on Common Texts admin. Augsburg Fortress. Reproduced by permission. No further reproduction allowed without the written permission of Augsburg Fortress.
New Revised Standard Version Bible, copyright © 1989 National Council of the Churches of Christ in the United States of America. Used by permission. All rights reserved.