Reflecting on the Last

Sunday after the Epiphany:Transfiguration Sunday

Year A
Daily Readings for Monday
February 20, 2023

---
O God of the covenant,
the cloud of your splendor and the fire of your love
revealed your Son on the mountain heights.
Transform our lives in his image,
write your law of love on our hearts,
and make us prophets of your glory,
that we may lead others into your presence. Amen.
Psalm 78:17-20, 52-55
Israel led to God's holy mountain
Yet they sinned still more against him,
rebelling against the Most High in the desert.
They tested God in their heart
by demanding the food they craved.
They spoke against God, saying,
"Can God spread a table in the wilderness?
Even though he struck the rock so that water gushed out
and torrents overflowed,
can he also give bread,
or provide meat for his people?"
Then he led out his people like sheep,
and guided them in the wilderness like a flock.
He led them in safety, so that they were not afraid;
but the sea overwhelmed their enemies.
And he brought them to his holy hill,
to the mountain that his right hand had won.
He drove out nations before them;
he apportioned them for a possession
and settled the tribes of Israel in their tents.
Exodus 33:7-23
Moses asks to see God's glory
Now Moses used to take the tent and pitch it outside the camp, far off from the camp; he called it the tent of meeting. And everyone who sought the Lord would go out to the tent of meeting, which was outside the camp. Whenever Moses went out to the tent, all the people would rise and stand, each of them, at the entrance of their tents and watch Moses until he had gone into the tent. When Moses entered the tent, the pillar of cloud would descend and stand at the entrance of the tent, and the Lord would speak with Moses. When all the people saw the pillar of cloud standing at the entrance of the tent, all the people would rise and bow down, all of them, at the entrance of their tent. Thus the Lord used to speak to Moses face to face, as one speaks to a friend. Then he would return to the camp; but his young assistant, Joshua son of Nun, would not leave the tent.
Moses said to the Lord, "See, you have said to me, 'Bring up this people'; but you have not let me know whom you will send with me. Yet you have said, 'I know you by name, and you have also found favor in my sight.' Now if I have found favor in your sight, show me your ways, so that I may know you and find favor in your sight. Consider too that this nation is your people." He said, "My presence will go with you, and I will give you rest." And he said to him, "If your presence will not go, do not carry us up from here. For how shall it be known that I have found favor in your sight, I and your people, unless you go with us? In this way, we shall be distinct, I and your people, from every people on the face of the earth."
The Lord said to Moses, "I will do the very thing that you have asked; for you have found favor in my sight, and I know you by name." Moses said, "Show me your glory, I pray." And he said, "I will make all my goodness pass before you, and will proclaim before you the name, 'The Lord'; and I will be gracious to whom I will be gracious, and will show mercy on whom I will show mercy. But," he said, "you cannot see my face; for no one shall see me and live." And the Lord continued, "See, there is a place by me where you shall stand on the rock; and while my glory passes by I will put you in a cleft of the rock, and I will cover you with my hand until I have passed by; then I will take away my hand, and you shall see my back; but my face shall not be seen."
Acts 7:30-34
Moses on holy ground
"Now when forty years had passed, an angel appeared to him in the wilderness of Mount Sinai, in the flame of a burning bush. When Moses saw it, he was amazed at the sight; and as he approached to look, there came the voice of the Lord: 'I am the God of your ancestors, the God of Abraham, Isaac, and Jacob.' Moses began to tremble and did not dare to look. Then the Lord said to him, 'Take off the sandals from your feet, for the place where you are standing is holy ground. I have surely seen the mistreatment of my people who are in Egypt and have heard their groaning, and I have come down to rescue them. Come now, I will send you to Egypt.'"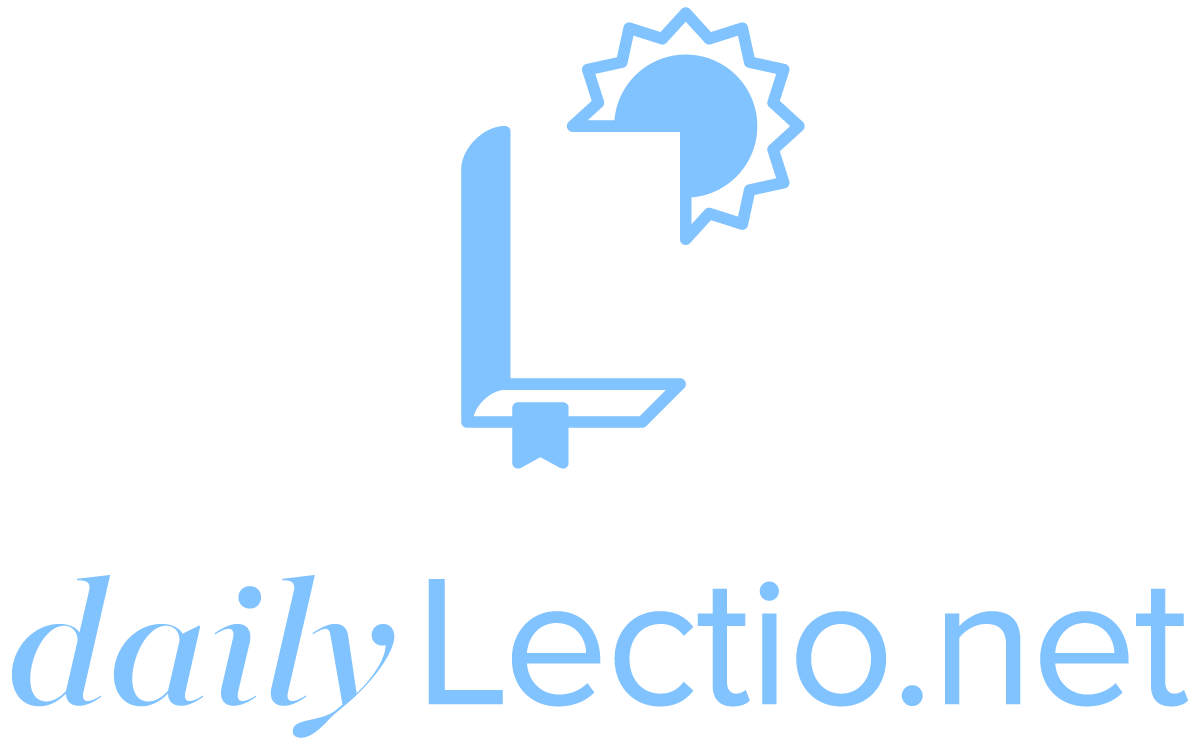 Download the DailyLectio App
Prayer reprinted from Revised Common Lectionary Prayers, © 2002 Consultation on Common Texts. Reproduced by permission.
Revised Common Lectionary Daily Readings copyright © 2005 Consultation on Common Texts admin. Augsburg Fortress. Reproduced by permission. No further reproduction allowed without the written permission of Augsburg Fortress.
New Revised Standard Version Bible, copyright © 1989 National Council of the Churches of Christ in the United States of America. Used by permission. All rights reserved.