Reflecting on the Sixth

Sunday after the Epiphany

Year A
Daily Readings for Monday
February 13, 2023

---
Divine Gardener,
you give growth to our seeds
and to the towering forest trees;
you raise to abundant life that which seems dead.
Teach us to choose blessing
and life rather than death,
so that we may walk blamelessly,
seeking you
through reconciliation with all of your children. Amen.
Psalm 119:9-16
I delight in the law
How can young people keep their way pure?
By guarding it according to your word.
With my whole heart I seek you;
do not let me stray from your commandments.
I treasure your word in my heart,
so that I may not sin against you.
Blessed are you, O Lord;
teach me your statutes.
With my lips I declare
all the ordinances of your mouth.
I delight in the way of your decrees
as much as in all riches.
I will meditate on your precepts,
and fix my eyes on your ways.
I will delight in your statutes;
I will not forget your word.
Exodus 20:1-21
The ten commandments
Then God spoke all these words:
I am the Lord your God, who brought you out of the land of Egypt, out of the house of slavery; you shall have no other gods before me.
You shall not make for yourself an idol, whether in the form of anything that is in heaven above, or that is on the earth beneath, or that is in the water under the earth. You shall not bow down to them or worship them; for I the Lord your God am a jealous God, punishing children for the iniquity of parents, to the third and the fourth generation of those who reject me, but showing steadfast love to the thousandth generation of those who love me and keep my commandments.
You shall not make wrongful use of the name of the Lord your God, for the Lord will not acquit anyone who misuses his name.
Remember the sabbath day, and keep it holy. Six days you shall labor and do all your work. But the seventh day is a sabbath to the Lord your God; you shall not do any work—you, your son or your daughter, your male or female slave, your livestock, or the alien resident in your towns. For in six days the Lord made heaven and earth, the sea, and all that is in them, but rested the seventh day; therefore the Lord blessed the sabbath day and consecrated it.
Honor your father and your mother, so that your days may be long in the land that the Lord your God is giving you.
You shall not murder.
You shall not commit adultery.
You shall not steal.
You shall not bear false witness against your neighbor.
You shall not covet your neighbor's house; you shall not covet your neighbor's wife, or male or female slave, or ox, or donkey, or anything that belongs to your neighbor.
When all the people witnessed the thunder and lightning, the sound of the trumpet, and the mountain smoking, they were afraid and trembled and stood at a distance, and said to Moses, "You speak to us, and we will listen; but do not let God speak to us, or we will die." Moses said to the people, "Do not be afraid; for God has come only to test you and to put the fear of him upon you so that you do not sin." Then the people stood at a distance, while Moses drew near to the thick darkness where God was.
James 1:2-8
Facing trials
My brothers and sisters, whenever you face trials of any kind, consider it nothing but joy, because you know that the testing of your faith produces endurance; and let endurance have its full effect, so that you may be mature and complete, lacking in nothing.
If any of you is lacking in wisdom, ask God, who gives to all generously and ungrudgingly, and it will be given you. But ask in faith, never doubting, for the one who doubts is like a wave of the sea, driven and tossed by the wind; for the doubter, being double-minded and unstable in every way, must not expect to receive anything from the Lord.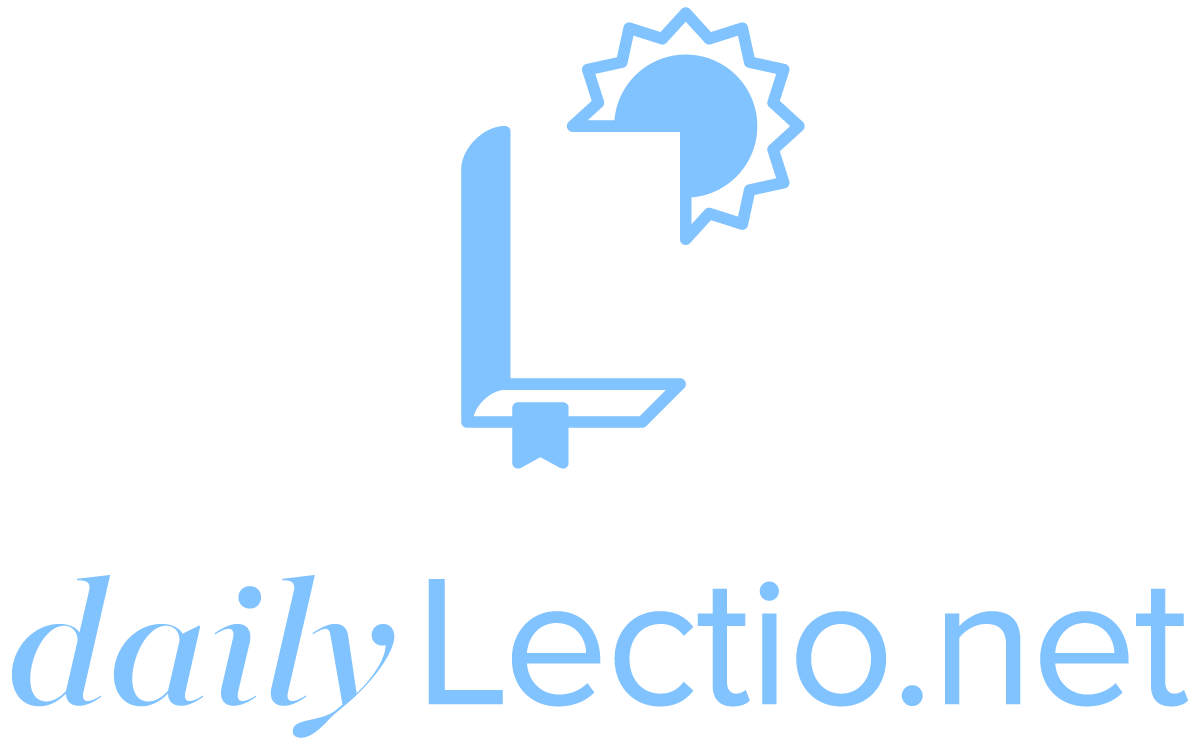 Download the DailyLectio App
Prayer reprinted from Revised Common Lectionary Prayers, © 2002 Consultation on Common Texts. Reproduced by permission.
Revised Common Lectionary Daily Readings copyright © 2005 Consultation on Common Texts admin. Augsburg Fortress. Reproduced by permission. No further reproduction allowed without the written permission of Augsburg Fortress.
New Revised Standard Version Bible, copyright © 1989 National Council of the Churches of Christ in the United States of America. Used by permission. All rights reserved.