Preparing for the Fourth

Sunday after the Epiphany

Year A
Daily Readings for Friday
January 27, 2023

---
God our deliverer,
you walk with the meek and the poor,
the compassionate and those who mourn,
and you call us to walk humbly with you.
When we are foolish, be our wisdom;
when we are weak, be our strength;
that, as we learn to do justice
and to love mercy,
your rule may come as blessing. Amen.
Psalm 15
Abiding on God's holy hill
O Lord, who may abide in your tent?
Who may dwell on your holy hill?
Those who walk blamelessly, and do what is right,
and speak the truth from their heart;
who do not slander with their tongue,
and do no evil to their friends,
nor take up a reproach against their neighbors;
in whose eyes the wicked are despised,
but who honor those who fear the Lord;
who stand by their oath even to their hurt;
who do not lend money at interest,
and do not take a bribe against the innocent.
Those who do these things shall never be moved.
Deuteronomy 24:17—25:4
Do not deprive others of justice
You shall not deprive a resident alien or an orphan of justice; you shall not take a widow's garment in pledge. Remember that you were a slave in Egypt and the Lord your God redeemed you from there; therefore I command you to do this.
When you reap your harvest in your field and forget a sheaf in the field, you shall not go back to get it; it shall be left for the alien, the orphan, and the widow, so that the Lord your God may bless you in all your undertakings. When you beat your olive trees, do not strip what is left; it shall be for the alien, the orphan, and the widow.
When you gather the grapes of your vineyard, do not glean what is left; it shall be for the alien, the orphan, and the widow. Remember that you were a slave in the land of Egypt; therefore I am commanding you to do this.
Suppose two persons have a dispute and enter into litigation, and the judges decide between them, declaring one to be in the right and the other to be in the wrong. If the one in the wrong deserves to be flogged, the judge shall make that person lie down and be beaten in his presence with the number of lashes proportionate to the offense. Forty lashes may be given but not more; if more lashes than these are given, your neighbor will be degraded in your sight.
You shall not muzzle an ox while it is treading out the grain.
1 Timothy 5:17-24
Good works are conspicuous
Let the elders who rule well be considered worthy of double honor, especially those who labor in preaching and teaching; for the scripture says, "You shall not muzzle an ox while it is treading out the grain," and, "The laborer deserves to be paid." Never accept any accusation against an elder except on the evidence of two or three witnesses. As for those who persist in sin, rebuke them in the presence of all, so that the rest also may stand in fear. In the presence of God and of Christ Jesus and of the elect angels, I warn you to keep these instructions without prejudice, doing nothing on the basis of partiality. Do not ordain anyone hastily, and do not participate in the sins of others; keep yourself pure.
No longer drink only water, but take a little wine for the sake of your stomach and your frequent ailments.
The sins of some people are conspicuous and precede them to judgment, while the sins of others follow them there.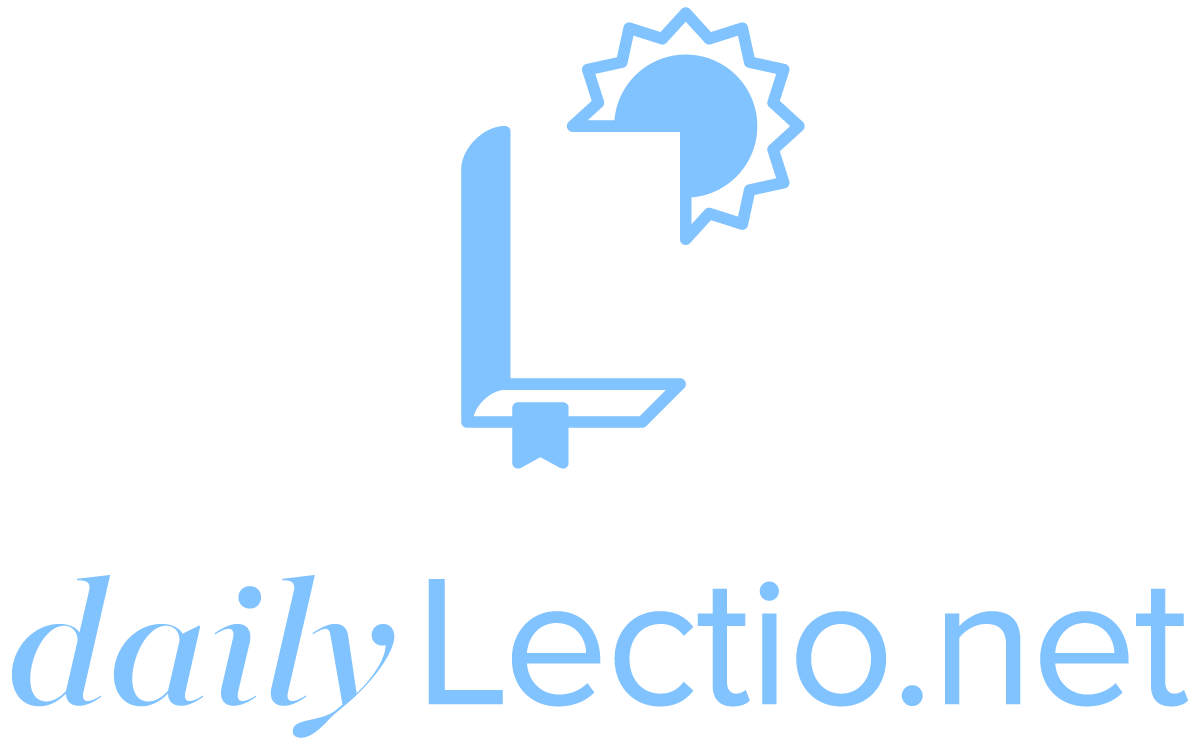 Download the DailyLectio App
Prayer reprinted from Revised Common Lectionary Prayers, © 2002 Consultation on Common Texts. Reproduced by permission.
Revised Common Lectionary Daily Readings copyright © 2005 Consultation on Common Texts admin. Augsburg Fortress. Reproduced by permission. No further reproduction allowed without the written permission of Augsburg Fortress.
New Revised Standard Version Bible, copyright © 1989 National Council of the Churches of Christ in the United States of America. Used by permission. All rights reserved.