Preparing for the Fourth

Sunday after the Epiphany

Year A
Daily Readings for Thursday
January 26, 2023

---
God our deliverer,
you walk with the meek and the poor,
the compassionate and those who mourn,
and you call us to walk humbly with you.
When we are foolish, be our wisdom;
when we are weak, be our strength;
that, as we learn to do justice
and to love mercy,
your rule may come as blessing. Amen.
Psalm 15
Abiding on God's holy hill
O Lord, who may abide in your tent?
Who may dwell on your holy hill?
Those who walk blamelessly, and do what is right,
and speak the truth from their heart;
who do not slander with their tongue,
and do no evil to their friends,
nor take up a reproach against their neighbors;
in whose eyes the wicked are despised,
but who honor those who fear the Lord;
who stand by their oath even to their hurt;
who do not lend money at interest,
and do not take a bribe against the innocent.
Those who do these things shall never be moved.
Deuteronomy 16:18-20
Pursue only justice
You shall appoint judges and officials throughout your tribes, in all your towns that the Lord your God is giving you, and they shall render just decisions for the people. You must not distort justice; you must not show partiality; and you must not accept bribes, for a bribe blinds the eyes of the wise and subverts the cause of those who are in the right. Justice, and only justice, you shall pursue, so that you may live and occupy the land that the Lord your God is giving you.
1 Peter 3:8-12
Repay evil with a blessing
Finally, all of you, have unity of spirit, sympathy, love for one another, a tender heart, and a humble mind. Do not repay evil for evil or abuse for abuse; but, on the contrary, repay with a blessing. It is for this that you were called—that you might inherit a blessing. For
"Those who desire life
and desire to see good days,
let them keep their tongues from evil
and their lips from speaking deceit;
let them turn away from evil and do good;
let them seek peace and pursue it.
For the eyes of the Lord are on the righteous,
and his ears are open to their prayer.
But the face of the Lord is against those who do evil."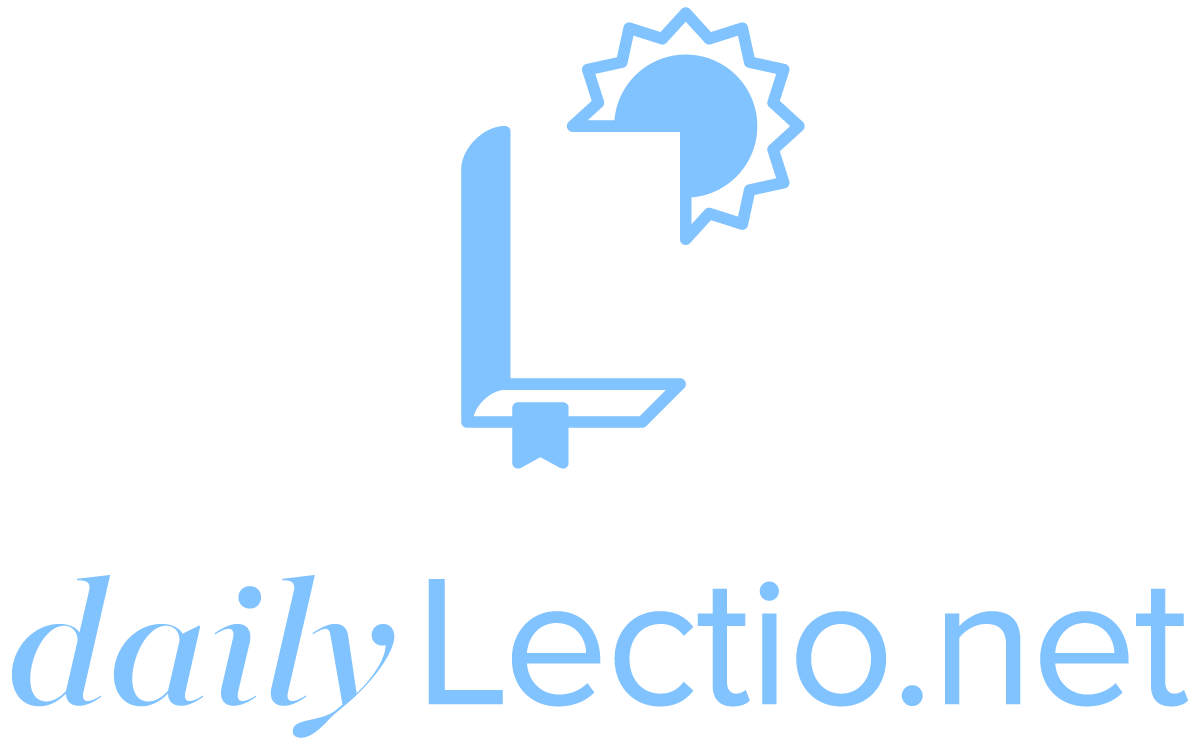 Download the DailyLectio App
Prayer reprinted from Revised Common Lectionary Prayers, © 2002 Consultation on Common Texts. Reproduced by permission.
Revised Common Lectionary Daily Readings copyright © 2005 Consultation on Common Texts admin. Augsburg Fortress. Reproduced by permission. No further reproduction allowed without the written permission of Augsburg Fortress.
New Revised Standard Version Bible, copyright © 1989 National Council of the Churches of Christ in the United States of America. Used by permission. All rights reserved.