Preparing for the Third

Sunday after the Epiphany

Year A
Daily Readings for Friday
January 20, 2023

---
God of blazing light,
through the power of the cross you shattered our darkness,
scattering the fears that bind us
and setting us free to live as your children.
Give us courage and conviction
that we may joyfully turn and follow you
into new adventures of faithful service,
led by the light that shines
through Jesus Christ our Savior. Amen.
Psalm 27:1-6
God is light and salvation
The Lord is my light and my salvation;
whom shall I fear?
The Lord is the stronghold of my life;
of whom shall I be afraid?
When evildoers assail me
to devour my flesh—
my adversaries and foes—
they shall stumble and fall.
Though an army encamp against me,
my heart shall not fear;
though war rise up against me,
yet I will be confident.
One thing I asked of the Lord,
that will I seek after:
to live in the house of the Lord
all the days of my life,
to behold the beauty of the Lord,
and to inquire in his temple.
For he will hide me in his shelter
in the day of trouble;
he will conceal me under the cover of his tent;
he will set me high on a rock.
Now my head is lifted up
above my enemies all around me,
and I will offer in his tent
sacrifices with shouts of joy;
I will sing and make melody to the Lord.
1 Samuel 9:27—10:8
Saul anointed by Samuel as king
As they were going down to the outskirts of the town, Samuel said to Saul, "Tell the boy to go on before us, and when he has passed on, stop here yourself for a while, that I may make known to you the word of God." Samuel took a vial of oil and poured it on his head, and kissed him; he said, "The Lord has anointed you ruler over his people Israel. You shall reign over the people of the Lord and you will save them from the hand of their enemies all around. Now this shall be the sign to you that the Lord has anointed you ruler over his heritage: When you depart from me today you will meet two men by Rachel's tomb in the territory of Benjamin at Zelzah; they will say to you, 'The donkeys that you went to seek are found, and now your father has stopped worrying about them and is worrying about you, saying: What shall I do about my son?' Then you shall go on from there further and come to the oak of Tabor; three men going up to God at Bethel will meet you there, one carrying three kids, another carrying three loaves of bread, and another carrying a skin of wine. They will greet you and give you two loaves of bread, which you shall accept from them. After that you shall come to Gibeath-elohim, at the place where the Philistine garrison is; there, as you come to the town, you will meet a band of prophets coming down from the shrine with harp, tambourine, flute, and lyre playing in front of them; they will be in a prophetic frenzy. Then the spirit of the Lord will possess you, and you will be in a prophetic frenzy along with them and be turned into a different person. Now when these signs meet you, do whatever you see fit to do, for God is with you. And you shall go down to Gilgal ahead of me; then I will come down to you to present burnt offerings and offer sacrifices of well-being. Seven days you shall wait, until I come to you and show you what you shall do."
Galatians 2:1-10
Paul's authority in the growing church
Then after fourteen years I went up again to Jerusalem with Barnabas, taking Titus along with me. I went up in response to a revelation. Then I laid before them (though only in a private meeting with the acknowledged leaders) the gospel that I proclaim among the Gentiles, in order to make sure that I was not running, or had not run, in vain. But even Titus, who was with me, was not compelled to be circumcised, though he was a Greek. But because of false believers secretly brought in, who slipped in to spy on the freedom we have in Christ Jesus, so that they might enslave us—we did not submit to them even for a moment, so that the truth of the gospel might always remain with you. And from those who were supposed to be acknowledged leaders (what they actually were makes no difference to me; God shows no partiality)—those leaders contributed nothing to me. On the contrary, when they saw that I had been entrusted with the gospel for the uncircumcised, just as Peter had been entrusted with the gospel for the circumcised (for he who worked through Peter making him an apostle to the circumcised also worked through me in sending me to the Gentiles), and when James and Cephas and John, who were acknowledged pillars, recognized the grace that had been given to me, they gave to Barnabas and me the right hand of fellowship, agreeing that we should go to the Gentiles and they to the circumcised. They asked only one thing, that we remember the poor, which was actually what I was eager to do.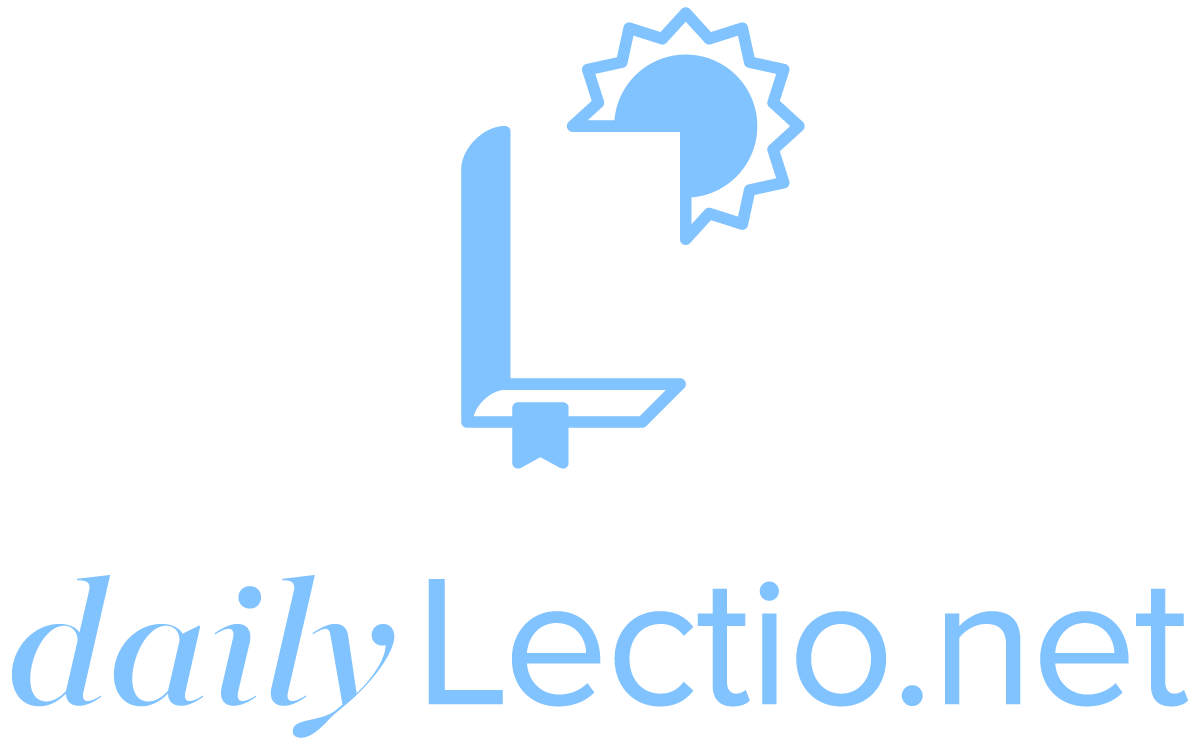 Download the DailyLectio App
Prayer reprinted from Revised Common Lectionary Prayers, © 2002 Consultation on Common Texts. Reproduced by permission.
Revised Common Lectionary Daily Readings copyright © 2005 Consultation on Common Texts admin. Augsburg Fortress. Reproduced by permission. No further reproduction allowed without the written permission of Augsburg Fortress.
New Revised Standard Version Bible, copyright © 1989 National Council of the Churches of Christ in the United States of America. Used by permission. All rights reserved.