Preparing for the Third

Sunday after the Epiphany

Year A
Daily Readings for Thursday
January 19, 2023

---
God of blazing light,
through the power of the cross you shattered our darkness,
scattering the fears that bind us
and setting us free to live as your children.
Give us courage and conviction
that we may joyfully turn and follow you
into new adventures of faithful service,
led by the light that shines
through Jesus Christ our Savior. Amen.
Psalm 27:1-6
God is light and salvation
The Lord is my light and my salvation;
whom shall I fear?
The Lord is the stronghold of my life;
of whom shall I be afraid?
When evildoers assail me
to devour my flesh—
my adversaries and foes—
they shall stumble and fall.
Though an army encamp against me,
my heart shall not fear;
though war rise up against me,
yet I will be confident.
One thing I asked of the Lord,
that will I seek after:
to live in the house of the Lord
all the days of my life,
to behold the beauty of the Lord,
and to inquire in his temple.
For he will hide me in his shelter
in the day of trouble;
he will conceal me under the cover of his tent;
he will set me high on a rock.
Now my head is lifted up
above my enemies all around me,
and I will offer in his tent
sacrifices with shouts of joy;
I will sing and make melody to the Lord.
1 Samuel 1:1-20
The birth of Samuel
There was a certain man of Ramathaim, a Zuphite from the hill country of Ephraim, whose name was Elkanah son of Jeroham son of Elihu son of Tohu son of Zuph, an Ephraimite. He had two wives; the name of the one was Hannah, and the name of the other Peninnah. Peninnah had children, but Hannah had no children.
Now this man used to go up year by year from his town to worship and to sacrifice to the Lord of hosts at Shiloh, where the two sons of Eli, Hophni and Phinehas, were priests of the Lord. On the day when Elkanah sacrificed, he would give portions to his wife Peninnah and to all her sons and daughters; but to Hannah he gave a double portion, because he loved her, though the Lord had closed her womb. Her rival used to provoke her severely, to irritate her, because the Lord had closed her womb. So it went on year by year; as often as she went up to the house of the Lord, she used to provoke her. Therefore Hannah wept and would not eat. Her husband Elkanah said to her, "Hannah, why do you weep? Why do you not eat? Why is your heart sad? Am I not more to you than ten sons?"
After they had eaten and drunk at Shiloh, Hannah rose and presented herself before the Lord. Now Eli the priest was sitting on the seat beside the doorpost of the temple of the Lord. She was deeply distressed and prayed to the Lord, and wept bitterly. She made this vow: "O Lord of hosts, if only you will look on the misery of your servant, and remember me, and not forget your servant, but will give to your servant a male child, then I will set him before you as a nazirite until the day of his death. He shall drink neither wine nor intoxicants, and no razor shall touch his head."
As she continued praying before the Lord, Eli observed her mouth. Hannah was praying silently; only her lips moved, but her voice was not heard; therefore Eli thought she was drunk. So Eli said to her, "How long will you make a drunken spectacle of yourself? Put away your wine." But Hannah answered, "No, my lord, I am a woman deeply troubled; I have drunk neither wine nor strong drink, but I have been pouring out my soul before the Lord. Do not regard your servant as a worthless woman, for I have been speaking out of my great anxiety and vexation all this time." Then Eli answered, "Go in peace; the God of Israel grant the petition you have made to him." And she said, "Let your servant find favor in your sight." Then the woman went to her quarters, ate and drank with her husband, and her countenance was sad no longer.
They rose early in the morning and worshiped before the Lord; then they went back to their house at Ramah. Elkanah knew his wife Hannah, and the Lord remembered her. In due time Hannah conceived and bore a son. She named him Samuel, for she said, "I have asked him of the Lord."
Galatians 1:11-24
The divine origins of Paul's gospel
For I want you to know, brothers and sisters, that the gospel that was proclaimed by me is not of human origin; for I did not receive it from a human source, nor was I taught it, but I received it through a revelation of Jesus Christ.
You have heard, no doubt, of my earlier life in Judaism. I was violently persecuting the church of God and was trying to destroy it. I advanced in Judaism beyond many among my people of the same age, for I was far more zealous for the traditions of my ancestors. But when God, who had set me apart before I was born and called me through his grace, was pleased to reveal his Son to me, so that I might proclaim him among the Gentiles, I did not confer with any human being, nor did I go up to Jerusalem to those who were already apostles before me, but I went away at once into Arabia, and afterwards I returned to Damascus.
Then after three years I did go up to Jerusalem to visit Cephas and stayed with him fifteen days; but I did not see any other apostle except James the Lord's brother. In what I am writing to you, before God, I do not lie! Then I went into the regions of Syria and Cilicia, and I was still unknown by sight to the churches of Judea that are in Christ; they only heard it said, "The one who formerly was persecuting us is now proclaiming the faith he once tried to destroy." And they glorified God because of me.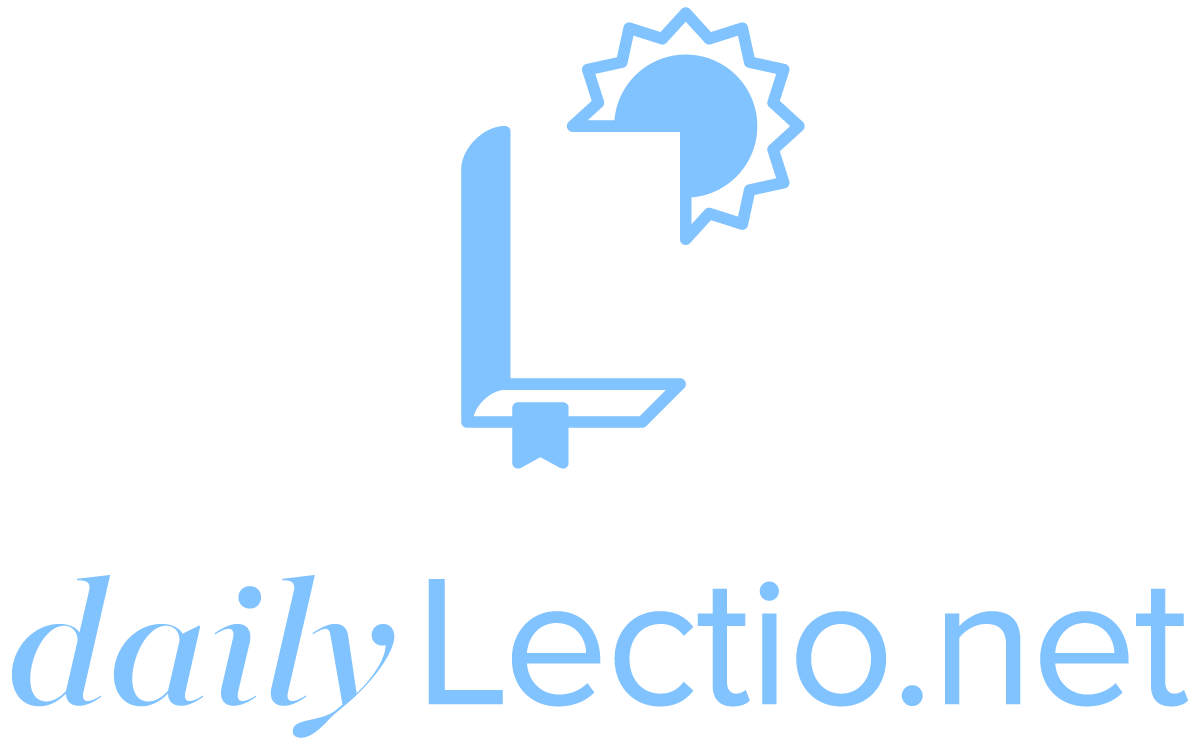 Download the DailyLectio App
Prayer reprinted from Revised Common Lectionary Prayers, © 2002 Consultation on Common Texts. Reproduced by permission.
Revised Common Lectionary Daily Readings copyright © 2005 Consultation on Common Texts admin. Augsburg Fortress. Reproduced by permission. No further reproduction allowed without the written permission of Augsburg Fortress.
New Revised Standard Version Bible, copyright © 1989 National Council of the Churches of Christ in the United States of America. Used by permission. All rights reserved.