Preparing for the Second

Sunday after the Epiphany

Year A
Daily Readings for Thursday
January 12, 2023

---
Steadfast God,
you have enriched and enlightened us
by the revelation of your eternal Christ.
Comfort us in our mortality
and strengthen us
to walk the path of your desire,
so that by word and deed we may manifest
the gracious news of your faithfulness and love. Amen.
Psalm 40:1-11
Doing the will of God
I waited patiently for the Lord;
he inclined to me and heard my cry.
He drew me up from the desolate pit,
out of the miry bog,
and set my feet upon a rock,
making my steps secure.
He put a new song in my mouth,
a song of praise to our God.
Many will see and fear,
and put their trust in the Lord.
Happy are those who make
the Lord their trust,
who do not turn to the proud,
to those who go astray after false gods.
You have multiplied, O Lord my God,
your wondrous deeds and your thoughts toward us;
none can compare with you.
Were I to proclaim and tell of them,
they would be more than can be counted.
Sacrifice and offering you do not desire,
but you have given me an open ear.
Burnt offering and sin offering
you have not required.
Then I said, "Here I am;
in the scroll of the book it is written of me.
I delight to do your will, O my God;
your law is within my heart."
I have told the glad news of deliverance
in the great congregation;
see, I have not restrained my lips,
as you know, O Lord.
I have not hidden your saving help within my heart,
I have spoken of your faithfulness and your salvation;
I have not concealed your steadfast love and your faithfulness
from the great congregation.
Do not, O Lord, withhold
your mercy from me;
let your steadfast love and your faithfulness
keep me safe forever.
Isaiah 22:15-25
God replaces the disobedient leaders
Thus says the Lord God of hosts: Come, go to this steward, to Shebna, who is master of the household, and say to him: What right do you have here? Who are your relatives here, that you have cut out a tomb here for yourself, cutting a tomb on the height, and carving a habitation for yourself in the rock? The Lord is about to hurl you away violently, my fellow. He will seize firm hold on you, whirl you round and round, and throw you like a ball into a wide land; there you shall die, and there your splendid chariots shall lie, O you disgrace to your master's house! I will thrust you from your office, and you will be pulled down from your post.
On that day I will call my servant Eliakim son of Hilkiah, and will clothe him with your robe and bind your sash on him. I will commit your authority to his hand, and he shall be a father to the inhabitants of Jerusalem and to the house of Judah. I will place on his shoulder the key of the house of David; he shall open, and no one shall shut; he shall shut, and no one shall open. I will fasten him like a peg in a secure place, and he will become a throne of honor to his ancestral house. And they will hang on him the whole weight of his ancestral house, the offspring and issue, every small vessel, from the cups to all the flagons. On that day, says the Lord of hosts, the peg that was fastened in a secure place will give way; it will be cut down and fall, and the load that was on it will perish, for the Lord has spoken.
Galatians 1:6-12
Paul's calling through a revelation of Christ
I am astonished that you are so quickly deserting the one who called you in the grace of Christ and are turning to a different gospel— not that there is another gospel, but there are some who are confusing you and want to pervert the gospel of Christ. But even if we or an angel from heaven should proclaim to you a gospel contrary to what we proclaimed to you, let that one be accursed! As we have said before, so now I repeat, if anyone proclaims to you a gospel contrary to what you received, let that one be accursed!
Am I now seeking human approval, or God's approval? Or am I trying to please people? If I were still pleasing people, I would not be a servant of Christ.
For I want you to know, brothers and sisters, that the gospel that was proclaimed by me is not of human origin; for I did not receive it from a human source, nor was I taught it, but I received it through a revelation of Jesus Christ.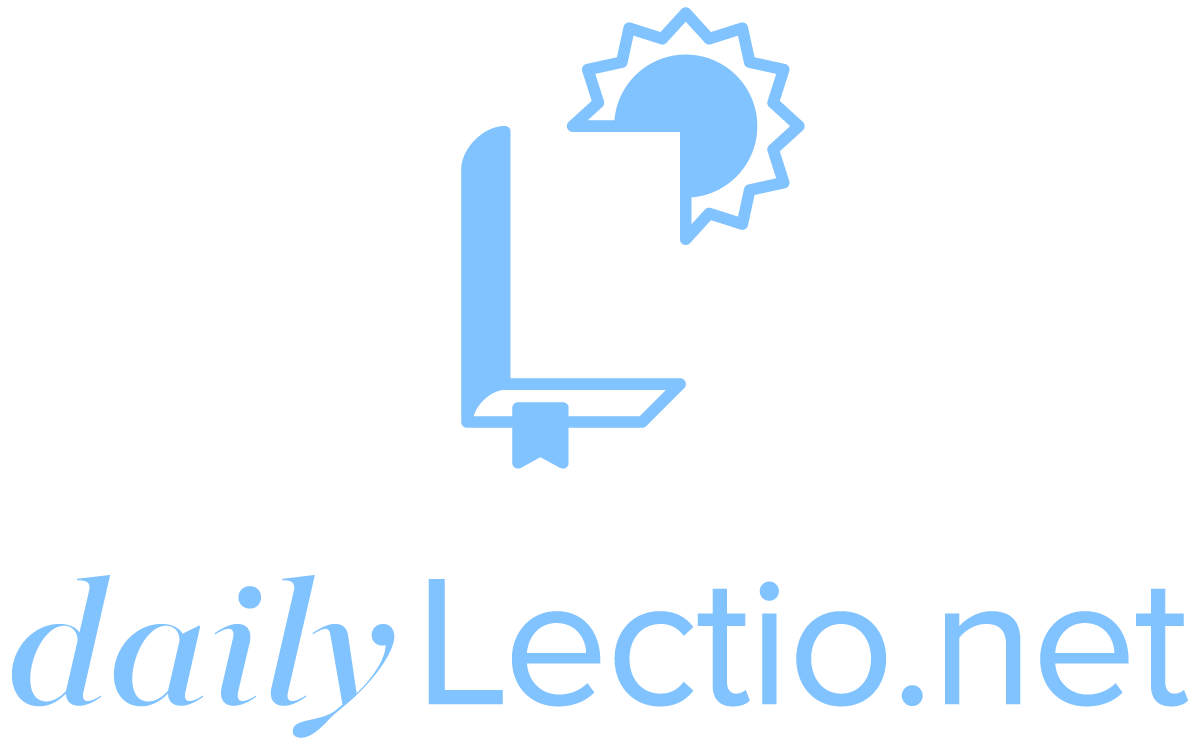 Download the DailyLectio App
Prayer reprinted from Revised Common Lectionary Prayers, © 2002 Consultation on Common Texts. Reproduced by permission.
Revised Common Lectionary Daily Readings copyright © 2005 Consultation on Common Texts admin. Augsburg Fortress. Reproduced by permission. No further reproduction allowed without the written permission of Augsburg Fortress.
New Revised Standard Version Bible, copyright © 1989 National Council of the Churches of Christ in the United States of America. Used by permission. All rights reserved.