Days of Christmas
Year A
Daily Readings for Monday
January 2, 2023

---
Gracious God,
you have redeemed us through Jesus Christ,
the first-born of all creation,
whose birth we celebrate as the child of Bethlehem.
Bless us with every spiritual blessing,
that we may live as your adopted children
and witness to your glory
with unending praise and thanksgiving. Amen.
Psalm 20
Answer us when we call
The Lord answer you in the day of trouble!
The name of the God of Jacob protect you!
May he send you help from the sanctuary,
and give you support from Zion.
May he remember all your offerings,
and regard with favor your burnt sacrifices. Selah
May he grant you your heart's desire,
and fulfill all your plans.
May we shout for joy over your victory,
and in the name of our God set up our banners.
May the Lord fulfill all your petitions.
Now I know that the Lord will help his anointed;
he will answer him from his holy heaven
with mighty victories by his right hand.
Some take pride in chariots, and some in horses,
but our pride is in the name of the Lord our God.
They will collapse and fall,
but we shall rise and stand upright.
Give victory to the king, O Lord;
answer us when we call.
Genesis 12:1-7
Abram and Sarai
Now the Lord said to Abram, "Go from your country and your kindred and your father's house to the land that I will show you. I will make of you a great nation, and I will bless you, and make your name great, so that you will be a blessing. I will bless those who bless you, and the one who curses you I will curse; and in you all the families of the earth shall be blessed."
So Abram went, as the Lord had told him; and Lot went with him. Abram was seventy-five years old when he departed from Haran. Abram took his wife Sarai and his brother's son Lot, and all the possessions that they had gathered, and the persons whom they had acquired in Haran; and they set forth to go to the land of Canaan. When they had come to the land of Canaan, Abram passed through the land to the place at Shechem, to the oak of Moreh. At that time the Canaanites were in the land. Then the Lord appeared to Abram, and said, "To your offspring I will give this land." So he built there an altar to the Lord, who had appeared to him.
Hebrews 11:1-12
Abraham's faith
Now faith is the assurance of things hoped for, the conviction of things not seen. Indeed, by faith our ancestors received approval. By faith we understand that the worlds were prepared by the word of God, so that what is seen was made from things that are not visible.
By faith Abel offered to God a more acceptable sacrifice than Cain's. Through this he received approval as righteous, God himself giving approval to his gifts; he died, but through his faith he still speaks. By faith Enoch was taken so that he did not experience death; and "he was not found, because God had taken him." For it was attested before he was taken away that "he had pleased God." And without faith it is impossible to please God, for whoever would approach him must believe that he exists and that he rewards those who seek him. By faith Noah, warned by God about events as yet unseen, respected the warning and built an ark to save his household; by this he condemned the world and became an heir to the righteousness that is in accordance with faith.
By faith Abraham obeyed when he was called to set out for a place that he was to receive as an inheritance; and he set out, not knowing where he was going. By faith he stayed for a time in the land he had been promised, as in a foreign land, living in tents, as did Isaac and Jacob, who were heirs with him of the same promise. For he looked forward to the city that has foundations, whose architect and builder is God. By faith he received power of procreation, even though he was too old—and Sarah herself was barren—because he considered him faithful who had promised. Therefore from one person, and this one as good as dead, descendants were born, "as many as the stars of heaven and as the innumerable grains of sand by the seashore."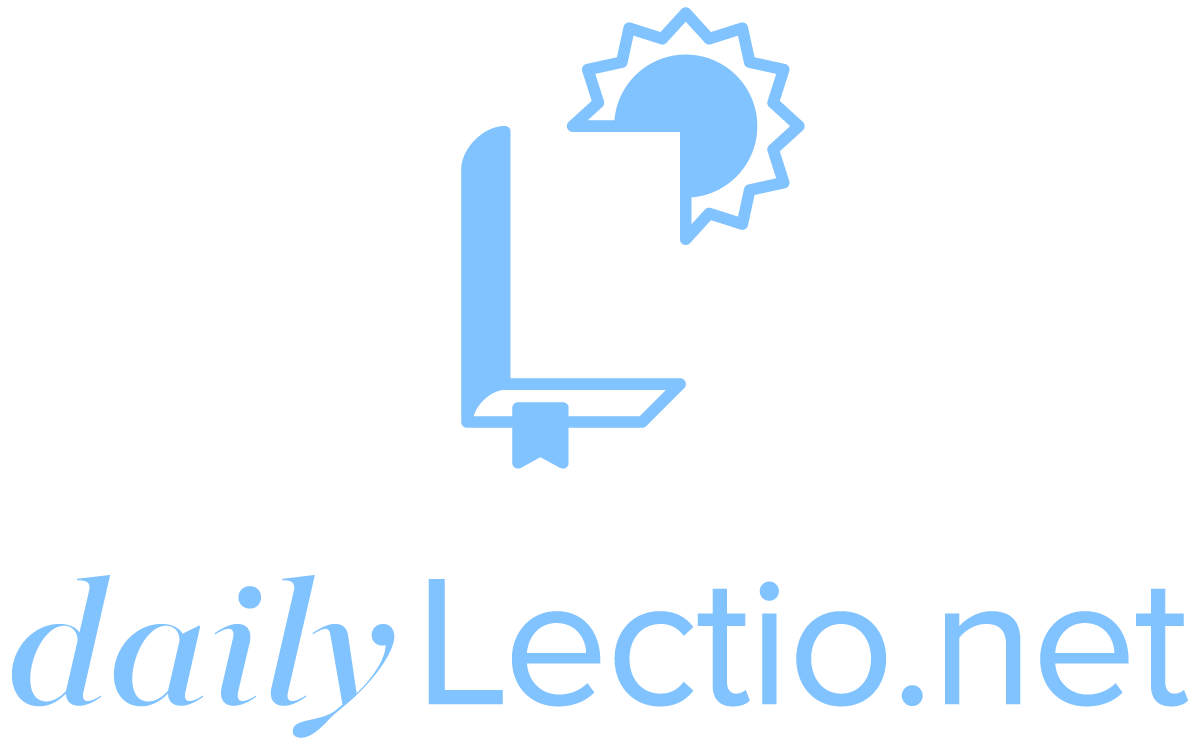 Download the DailyLectio App
Prayer reprinted from Revised Common Lectionary Prayers, © 2002 Consultation on Common Texts. Reproduced by permission.
Revised Common Lectionary Daily Readings copyright © 2005 Consultation on Common Texts admin. Augsburg Fortress. Reproduced by permission. No further reproduction allowed without the written permission of Augsburg Fortress.
New Revised Standard Version Bible, copyright © 1989 National Council of the Churches of Christ in the United States of America. Used by permission. All rights reserved.