Days of Christmas
Year A
Daily Readings for Thursday
December 29, 2022

---
Gracious God,
you have redeemed us through Jesus Christ,
the first-born of all creation,
whose birth we celebrate as the child of Bethlehem.
Bless us with every spiritual blessing,
that we may live as your adopted children
and witness to your glory
with unending praise and thanksgiving. Amen.
Psalm 20
Answer us when we call
The Lord answer you in the day of trouble!
The name of the God of Jacob protect you!
May he send you help from the sanctuary,
and give you support from Zion.
May he remember all your offerings,
and regard with favor your burnt sacrifices. Selah
May he grant you your heart's desire,
and fulfill all your plans.
May we shout for joy over your victory,
and in the name of our God set up our banners.
May the Lord fulfill all your petitions.
Now I know that the Lord will help his anointed;
he will answer him from his holy heaven
with mighty victories by his right hand.
Some take pride in chariots, and some in horses,
but our pride is in the name of the Lord our God.
They will collapse and fall,
but we shall rise and stand upright.
Give victory to the king, O Lord;
answer us when we call.
Jeremiah 31:15-22
Weeping in Ramah
Thus says the Lord:
A voice is heard in Ramah,
lamentation and bitter weeping.
Rachel is weeping for her children;
she refuses to be comforted for her children,
because they are no more.
Thus says the Lord:
Keep your voice from weeping,
and your eyes from tears;
for there is a reward for your work,
says the Lord:
they shall come back from the land of the enemy;
there is hope for your future,
says the Lord:
your children shall come back to their own country.
Indeed I heard Ephraim pleading:
"You disciplined me, and I took the discipline;
I was like a calf untrained.
Bring me back, let me come back,
for you are the Lord my God.
For after I had turned away I repented;
and after I was discovered, I struck my thigh;
I was ashamed, and I was dismayed
because I bore the disgrace of my youth."
Is Ephraim my dear son?
Is he the child I delight in?
As often as I speak against him,
I still remember him.
Therefore I am deeply moved for him;
I will surely have mercy on him,
says the Lord.
Set up road markers for yourself,
make yourself signposts;
consider well the highway,
the road by which you went.
Return, O virgin Israel,
return to these your cities.
How long will you waver,
O faithless daughter?
For the Lord has created a new thing on the earth:
a woman encompasses a man.
Luke 19:41-44
Jesus weeps over Jerusalem
As he came near and saw the city, he wept over it, saying, "If you, even you, had only recognized on this day the things that make for peace! But now they are hidden from your eyes. Indeed, the days will come upon you, when your enemies will set up ramparts around you and surround you, and hem you in on every side. They will crush you to the ground, you and your children within you, and they will not leave within you one stone upon another; because you did not recognize the time of your visitation from God."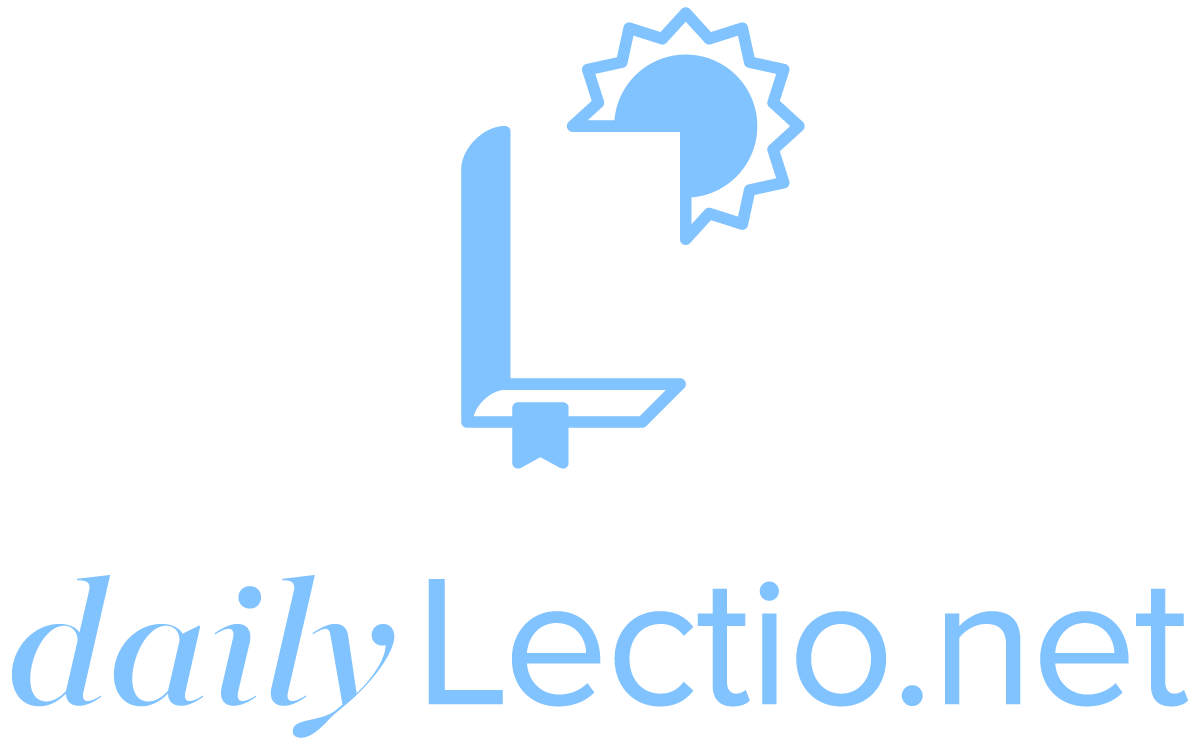 Download the DailyLectio App
Prayer reprinted from Revised Common Lectionary Prayers, © 2002 Consultation on Common Texts. Reproduced by permission.
Revised Common Lectionary Daily Readings copyright © 2005 Consultation on Common Texts admin. Augsburg Fortress. Reproduced by permission. No further reproduction allowed without the written permission of Augsburg Fortress.
New Revised Standard Version Bible, copyright © 1989 National Council of the Churches of Christ in the United States of America. Used by permission. All rights reserved.