Days around Christmas
Year A
Daily Readings for Monday
December 26, 2022

---
Praise is our cry, O Holy One of Israel,
for you have come among us and borne our burdens.
Give us open hearts,
that we might embrace our suffering sisters and brothers,
and welcome Jesus in the hospitality
we show to exiles. Amen.
Psalm 148
God's splendor is over earth and heaven
Praise the Lord!
Praise the Lord from the heavens;
praise him in the heights!
Praise him, all his angels;
praise him, all his host!
Praise him, sun and moon;
praise him, all you shining stars!
Praise him, you highest heavens,
and you waters above the heavens!
Let them praise the name of the Lord,
for he commanded and they were created.
He established them forever and ever;
he fixed their bounds, which cannot be passed.
Praise the Lord from the earth,
you sea monsters and all deeps,
fire and hail, snow and frost,
stormy wind fulfilling his command!
Mountains and all hills,
fruit trees and all cedars!
Wild animals and all cattle,
creeping things and flying birds!
Kings of the earth and all peoples,
princes and all rulers of the earth!
Young men and women alike,
old and young together!
Let them praise the name of the Lord,
for his name alone is exalted;
his glory is above earth and heaven.
He has raised up a horn for his people,
praise for all his faithful,
for the people of Israel who are close to him.
Praise the Lord!
Wisdom 4:7-15
The righteous are rewarded
But the righteous, though they die early, will be at rest.
For old age is not honored for length of time,
or measured by number of years;
but understanding is gray hair for anyone,
and a blameless life is ripe old age.
There were some who pleased God and were loved by him,
and while living among sinners were taken up.
They were caught up so that evil might not change their understanding
or guile deceive their souls.
For the fascination of wickedness obscures what is good,
and roving desire perverts the innocent mind.
Being perfected in a short time, they fulfilled long years;
for their souls were pleasing to the Lord,
therefore he took them quickly from the midst of wickedness.
Yet the peoples saw and did not understand,
or take such a thing to heart,
that God's grace and mercy are with his elect,
and that he watches over his holy ones.
Acts 7:59—8:8
Stephen is stoned to death
While they were stoning Stephen, he prayed, "Lord Jesus, receive my spirit." Then he knelt down and cried out in a loud voice, "Lord, do not hold this sin against them." When he had said this, he died. And Saul approved of their killing him.
That day a severe persecution began against the church in Jerusalem, and all except the apostles were scattered throughout the countryside of Judea and Samaria. Devout men buried Stephen and made loud lamentation over him. But Saul was ravaging the church by entering house after house; dragging off both men and women, he committed them to prison.
Now those who were scattered went from place to place, proclaiming the word. Philip went down to the city of Samaria and proclaimed the Messiah to them. The crowds with one accord listened eagerly to what was said by Philip, hearing and seeing the signs that he did, for unclean spirits, crying with loud shrieks, came out of many who were possessed; and many others who were paralyzed or lame were cured. So there was great joy in that city.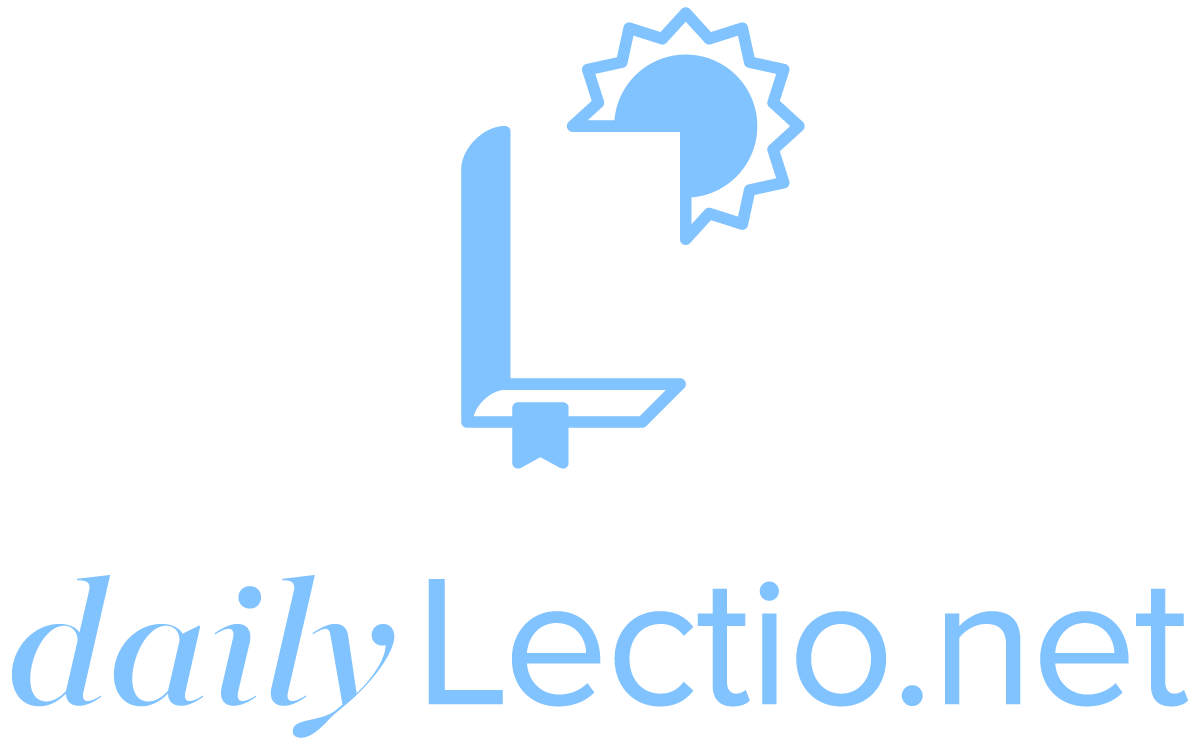 Download the DailyLectio App
Prayer reprinted from Revised Common Lectionary Prayers, © 2002 Consultation on Common Texts. Reproduced by permission.
Revised Common Lectionary Daily Readings copyright © 2005 Consultation on Common Texts admin. Augsburg Fortress. Reproduced by permission. No further reproduction allowed without the written permission of Augsburg Fortress.
New Revised Standard Version Bible, copyright © 1989 National Council of the Churches of Christ in the United States of America. Used by permission. All rights reserved.