Preparing for the Fourth

Sunday of Advent

Year A
Daily Readings for Saturday
December 17, 2022

---
Shepherd of Israel,
may Jesus, Emmanuel and son of Mary,
be more than just a dream in our hearts.
With the apostles, prophets, and saints,
save us, restore us,
and lead us in the way of grace and peace,
that we may bear your promise into the world. Amen.
Psalm 80:1-7, 17-19
Show the light of your countenance
Give ear, O Shepherd of Israel,
you who lead Joseph like a flock!
You who are enthroned upon the cherubim, shine forth
before Ephraim and Benjamin and Manasseh.
Stir up your might,
and come to save us!
Restore us, O God;
let your face shine, that we may be saved.
O Lord God of hosts,
how long will you be angry with your people's prayers?
You have fed them with the bread of tears,
and given them tears to drink in full measure.
You make us the scorn of our neighbors;
our enemies laugh among themselves.
Restore us, O God of hosts;
let your face shine, that we may be saved.
But let your hand be upon the one at your right hand,
the one whom you made strong for yourself.
Then we will never turn back from you;
give us life, and we will call on your name.
Restore us, O Lord God of hosts;
let your face shine, that we may be saved.
2 Samuel 7:23-29
David reminds God of God's promise
Who is like your people, like Israel? Is there another nation on earth whose God went to redeem it as a people, and to make a name for himself, doing great and awesome things for them, by driving out before his people nations and their gods? And you established your people Israel for yourself to be your people forever; and you, O Lord, became their God. And now, O Lord God, as for the word that you have spoken concerning your servant and concerning his house, confirm it forever; do as you have promised. Thus your name will be magnified forever in the saying, 'The Lord of hosts is God over Israel'; and the house of your servant David will be established before you. For you, O Lord of hosts, the God of Israel, have made this revelation to your servant, saying, 'I will build you a house'; therefore your servant has found courage to pray this prayer to you. And now, O Lord God, you are God, and your words are true, and you have promised this good thing to your servant; now therefore may it please you to bless the house of your servant, so that it may continue forever before you; for you, O Lord God, have spoken, and with your blessing shall the house of your servant be blessed forever."
John 3:31-36
The one who comes from above
The one who comes from above is above all; the one who is of the earth belongs to the earth and speaks about earthly things. The one who comes from heaven is above all. He testifies to what he has seen and heard, yet no one accepts his testimony. Whoever has accepted his testimony has certified this, that God is true. He whom God has sent speaks the words of God, for he gives the Spirit without measure. The Father loves the Son and has placed all things in his hands. Whoever believes in the Son has eternal life; whoever disobeys the Son will not see life, but must endure God's wrath.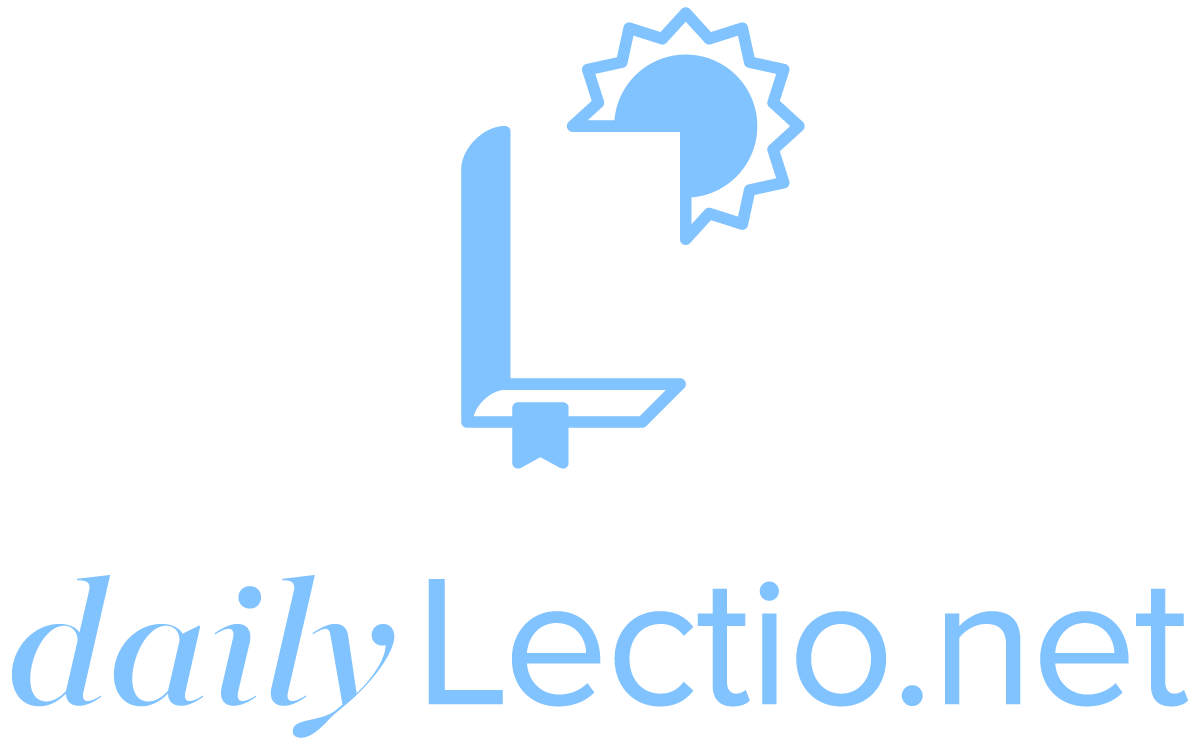 Download the DailyLectio App
Prayer reprinted from Revised Common Lectionary Prayers, © 2002 Consultation on Common Texts. Reproduced by permission.
Revised Common Lectionary Daily Readings copyright © 2005 Consultation on Common Texts admin. Augsburg Fortress. Reproduced by permission. No further reproduction allowed without the written permission of Augsburg Fortress.
New Revised Standard Version Bible, copyright © 1989 National Council of the Churches of Christ in the United States of America. Used by permission. All rights reserved.