Preparing for the Fourth

Sunday of Advent

Year A
Daily Readings for Friday
December 16, 2022

---
Shepherd of Israel,
may Jesus, Emmanuel and son of Mary,
be more than just a dream in our hearts.
With the apostles, prophets, and saints,
save us, restore us,
and lead us in the way of grace and peace,
that we may bear your promise into the world. Amen.
Psalm 80:1-7, 17-19
Show the light of your countenance
Give ear, O Shepherd of Israel,
you who lead Joseph like a flock!
You who are enthroned upon the cherubim, shine forth
before Ephraim and Benjamin and Manasseh.
Stir up your might,
and come to save us!
Restore us, O God;
let your face shine, that we may be saved.
O Lord God of hosts,
how long will you be angry with your people's prayers?
You have fed them with the bread of tears,
and given them tears to drink in full measure.
You make us the scorn of our neighbors;
our enemies laugh among themselves.
Restore us, O God of hosts;
let your face shine, that we may be saved.
But let your hand be upon the one at your right hand,
the one whom you made strong for yourself.
Then we will never turn back from you;
give us life, and we will call on your name.
Restore us, O Lord God of hosts;
let your face shine, that we may be saved.
2 Samuel 7:18-22
David prays for God's faithfulness toward Israel
Then King David went in and sat before the Lord, and said, "Who am I, O Lord God, and what is my house, that you have brought me thus far? And yet this was a small thing in your eyes, O Lord God; you have spoken also of your servant's house for a great while to come. May this be instruction for the people, O Lord God! And what more can David say to you? For you know your servant, O Lord God! Because of your promise, and according to your own heart, you have wrought all this greatness, so that your servant may know it. Therefore you are great, O Lord God; for there is no one like you, and there is no God besides you, according to all that we have heard with our ears.
Galatians 4:1-7
God's Son, sent in the fullness of time
My point is this: heirs, as long as they are minors, are no better than slaves, though they are the owners of all the property; but they remain under guardians and trustees until the date set by the father. So with us; while we were minors, we were enslaved to the elemental spirits of the world. But when the fullness of time had come, God sent his Son, born of a woman, born under the law, in order to redeem those who were under the law, so that we might receive adoption as children. And because you are children, God has sent the Spirit of his Son into our hearts, crying, "Abba! Father!" So you are no longer a slave but a child, and if a child then also an heir, through God.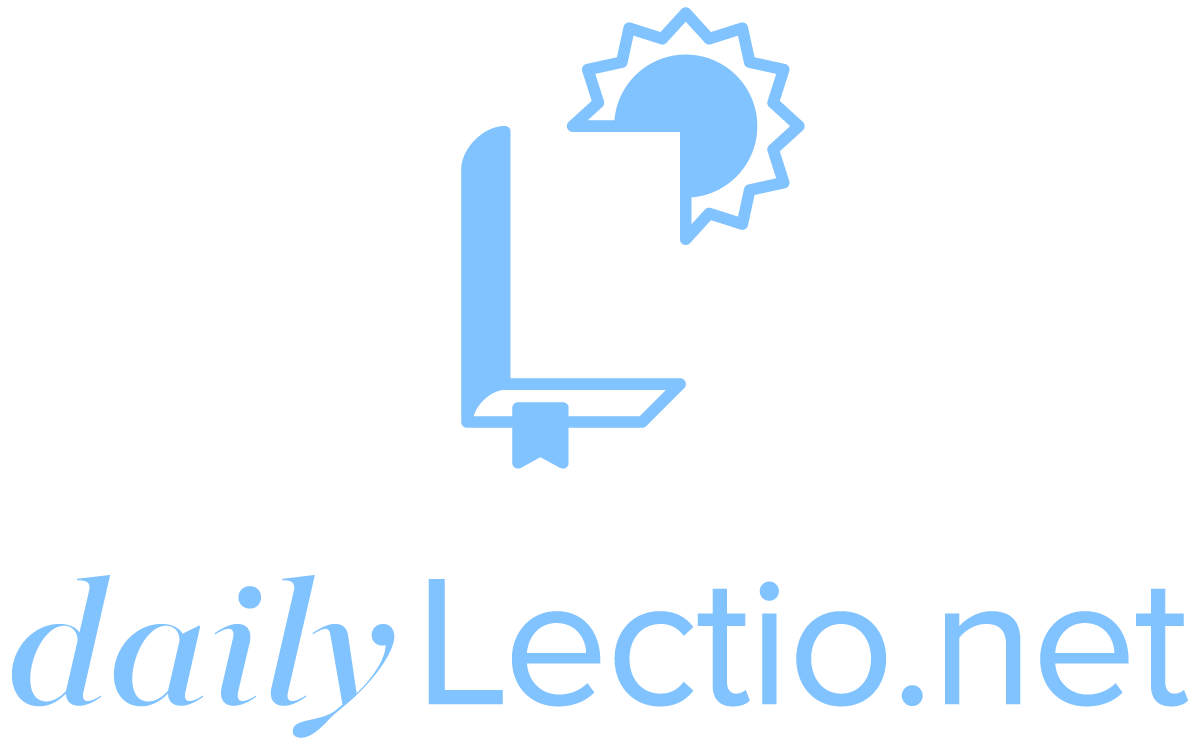 Download the DailyLectio App
Prayer reprinted from Revised Common Lectionary Prayers, © 2002 Consultation on Common Texts. Reproduced by permission.
Revised Common Lectionary Daily Readings copyright © 2005 Consultation on Common Texts admin. Augsburg Fortress. Reproduced by permission. No further reproduction allowed without the written permission of Augsburg Fortress.
New Revised Standard Version Bible, copyright © 1989 National Council of the Churches of Christ in the United States of America. Used by permission. All rights reserved.