Preparing for the Fourth

Sunday of Advent

Year A
Daily Readings for Thursday
December 15, 2022

---
Shepherd of Israel,
may Jesus, Emmanuel and son of Mary,
be more than just a dream in our hearts.
With the apostles, prophets, and saints,
save us, restore us,
and lead us in the way of grace and peace,
that we may bear your promise into the world. Amen.
Psalm 80:1-7, 17-19
Show the light of your countenance
Give ear, O Shepherd of Israel,
you who lead Joseph like a flock!
You who are enthroned upon the cherubim, shine forth
before Ephraim and Benjamin and Manasseh.
Stir up your might,
and come to save us!
Restore us, O God;
let your face shine, that we may be saved.
O Lord God of hosts,
how long will you be angry with your people's prayers?
You have fed them with the bread of tears,
and given them tears to drink in full measure.
You make us the scorn of our neighbors;
our enemies laugh among themselves.
Restore us, O God of hosts;
let your face shine, that we may be saved.
But let your hand be upon the one at your right hand,
the one whom you made strong for yourself.
Then we will never turn back from you;
give us life, and we will call on your name.
Restore us, O Lord God of hosts;
let your face shine, that we may be saved.
2 Samuel 7:1-17
God will build you a house
Now when the king was settled in his house, and the Lord had given him rest from all his enemies around him, the king said to the prophet Nathan, "See now, I am living in a house of cedar, but the ark of God stays in a tent." Nathan said to the king, "Go, do all that you have in mind; for the Lord is with you."
But that same night the word of the Lord came to Nathan: Go and tell my servant David: Thus says the Lord: Are you the one to build me a house to live in? I have not lived in a house since the day I brought up the people of Israel from Egypt to this day, but I have been moving about in a tent and a tabernacle. Wherever I have moved about among all the people of Israel, did I ever speak a word with any of the tribal leaders of Israel, whom I commanded to shepherd my people Israel, saying, "Why have you not built me a house of cedar?" Now therefore thus you shall say to my servant David: Thus says the Lord of hosts: I took you from the pasture, from following the sheep to be prince over my people Israel; and I have been with you wherever you went, and have cut off all your enemies from before you; and I will make for you a great name, like the name of the great ones of the earth. And I will appoint a place for my people Israel and will plant them, so that they may live in their own place, and be disturbed no more; and evildoers shall afflict them no more, as formerly, from the time that I appointed judges over my people Israel; and I will give you rest from all your enemies. Moreover the Lord declares to you that the Lord will make you a house. When your days are fulfilled and you lie down with your ancestors, I will raise up your offspring after you, who shall come forth from your body, and I will establish his kingdom. He shall build a house for my name, and I will establish the throne of his kingdom forever. I will be a father to him, and he shall be a son to me. When he commits iniquity, I will punish him with a rod such as mortals use, with blows inflicted by human beings. But I will not take my steadfast love from him, as I took it from Saul, whom I put away from before you. Your house and your kingdom shall be made sure forever before me; your throne shall be established forever. In accordance with all these words and with all this vision, Nathan spoke to David.
Galatians 3:23-29
Children of God by Christ's coming
Now before faith came, we were imprisoned and guarded under the law until faith would be revealed. Therefore the law was our disciplinarian until Christ came, so that we might be justified by faith. But now that faith has come, we are no longer subject to a disciplinarian, for in Christ Jesus you are all children of God through faith. As many of you as were baptized into Christ have clothed yourselves with Christ. There is no longer Jew or Greek, there is no longer slave or free, there is no longer male and female; for all of you are one in Christ Jesus. And if you belong to Christ, then you are Abraham's offspring, heirs according to the promise.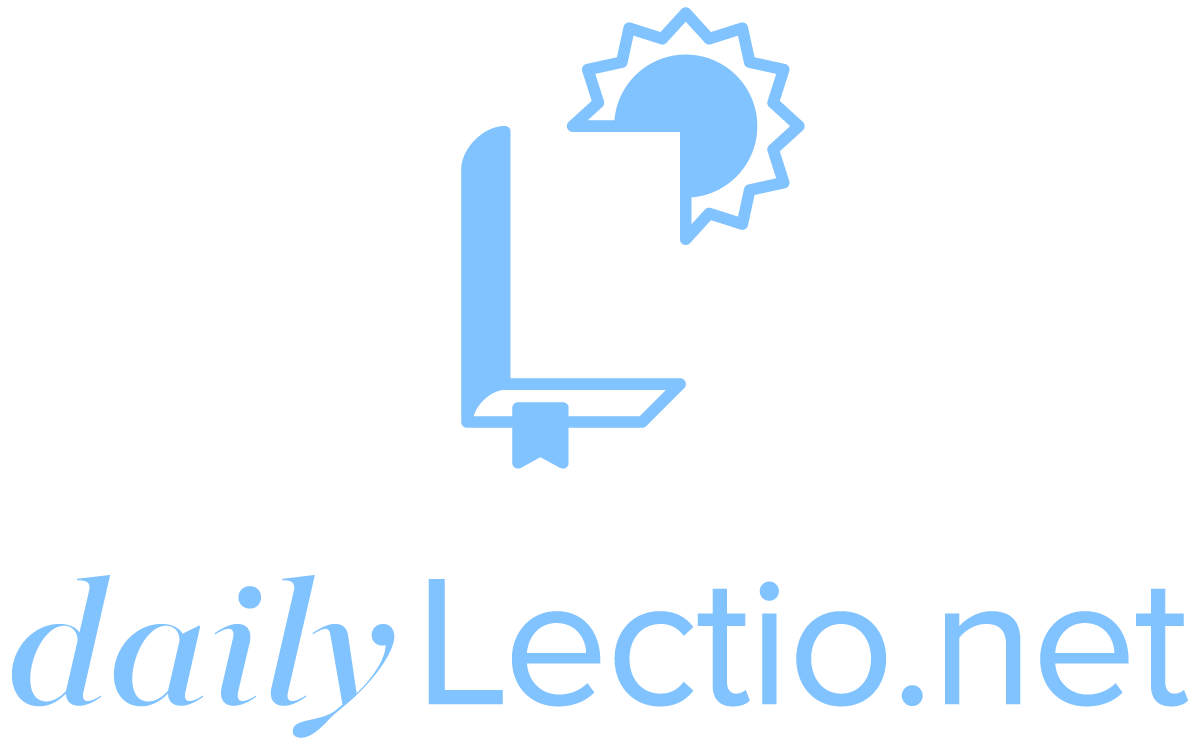 Download the DailyLectio App
Prayer reprinted from Revised Common Lectionary Prayers, © 2002 Consultation on Common Texts. Reproduced by permission.
Revised Common Lectionary Daily Readings copyright © 2005 Consultation on Common Texts admin. Augsburg Fortress. Reproduced by permission. No further reproduction allowed without the written permission of Augsburg Fortress.
New Revised Standard Version Bible, copyright © 1989 National Council of the Churches of Christ in the United States of America. Used by permission. All rights reserved.