Reflecting on the Third

Sunday of Advent

Year A
Daily Readings for Wednesday
December 14, 2022

---
O God of Isaiah and John the Baptist,
through all such faithful ones
you proclaim the unfolding of future joy
and renewed life.
Strengthen our hearts to believe your advent promise
that one day we will walk in the holy way of Christ,
where sorrow and sighing will be no more
and the journey of God's people will be joy. Amen.
Psalm 42
Hope in God
As a deer longs for flowing streams,
so my soul longs for you, O God.
My soul thirsts for God,
for the living God.
When shall I come and behold
the face of God?
My tears have been my food
day and night,
while people say to me continually,
"Where is your God?"
These things I remember,
as I pour out my soul:
how I went with the throng,
and led them in procession to the house of God,
with glad shouts and songs of thanksgiving,
a multitude keeping festival.
Why are you cast down, O my soul,
and why are you disquieted within me?
Hope in God; for I shall again praise him,
my help and my God.
My soul is cast down within me;
therefore I remember you
from the land of Jordan and of Hermon,
from Mount Mizar.
Deep calls to deep
at the thunder of your cataracts;
all your waves and your billows
have gone over me.
By day the Lord commands his steadfast love,
and at night his song is with me,
a prayer to the God of my life.
I say to God, my rock,
"Why have you forgotten me?
Why must I walk about mournfully
because the enemy oppresses me?"
As with a deadly wound in my body,
my adversaries taunt me,
while they say to me continually,
"Where is your God?"
Why are you cast down, O my soul,
and why are you disquieted within me?
Hope in God; for I shall again praise him,
my help and my God.
Zechariah 8:1-17
God's promise to Zion
The word of the Lord of hosts came to me, saying: Thus says the Lord of hosts: I am jealous for Zion with great jealousy, and I am jealous for her with great wrath. Thus says the Lord: I will return to Zion, and will dwell in the midst of Jerusalem; Jerusalem shall be called the faithful city, and the mountain of the Lord of hosts shall be called the holy mountain. Thus says the Lord of hosts: Old men and old women shall again sit in the streets of Jerusalem, each with staff in hand because of their great age. And the streets of the city shall be full of boys and girls playing in its streets. Thus says the Lord of hosts: Even though it seems impossible to the remnant of this people in these days, should it also seem impossible to me, says the Lord of hosts? Thus says the Lord of hosts: I will save my people from the east country and from the west country; and I will bring them to live in Jerusalem. They shall be my people and I will be their God, in faithfulness and in righteousness.
Thus says the Lord of hosts: Let your hands be strong—you that have recently been hearing these words from the mouths of the prophets who were present when the foundation was laid for the rebuilding of the temple, the house of the Lord of hosts. For before those days there were no wages for people or for animals, nor was there any safety from the foe for those who went out or came in, and I set them all against one another. But now I will not deal with the remnant of this people as in the former days, says the Lord of hosts. For there shall be a sowing of peace; the vine shall yield its fruit, the ground shall give its produce, and the skies shall give their dew; and I will cause the remnant of this people to possess all these things. Just as you have been a cursing among the nations, O house of Judah and house of Israel, so I will save you and you shall be a blessing. Do not be afraid, but let your hands be strong.
For thus says the Lord of hosts: Just as I purposed to bring disaster upon you, when your ancestors provoked me to wrath, and I did not relent, says the Lord of hosts, so again I have purposed in these days to do good to Jerusalem and to the house of Judah; do not be afraid. These are the things that you shall do: Speak the truth to one another, render in your gates judgments that are true and make for peace, do not devise evil in your hearts against one another, and love no false oath; for all these are things that I hate, says the Lord.
Matthew 8:14-17, 28-34
Jesus heals
When Jesus entered Peter's house, he saw his mother-in-law lying in bed with a fever; he touched her hand, and the fever left her, and she got up and began to serve him. That evening they brought to him many who were possessed with demons; and he cast out the spirits with a word, and cured all who were sick. This was to fulfill what had been spoken through the prophet Isaiah, "He took our infirmities and bore our diseases."
When he came to the other side, to the country of the Gadarenes, two demoniacs coming out of the tombs met him. They were so fierce that no one could pass that way. Suddenly they shouted, "What have you to do with us, Son of God? Have you come here to torment us before the time?" Now a large herd of swine was feeding at some distance from them. The demons begged him, "If you cast us out, send us into the herd of swine." And he said to them, "Go!" So they came out and entered the swine; and suddenly, the whole herd rushed down the steep bank into the sea and perished in the water. The swineherds ran off, and on going into the town, they told the whole story about what had happened to the demoniacs. Then the whole town came out to meet Jesus; and when they saw him, they begged him to leave their neighborhood.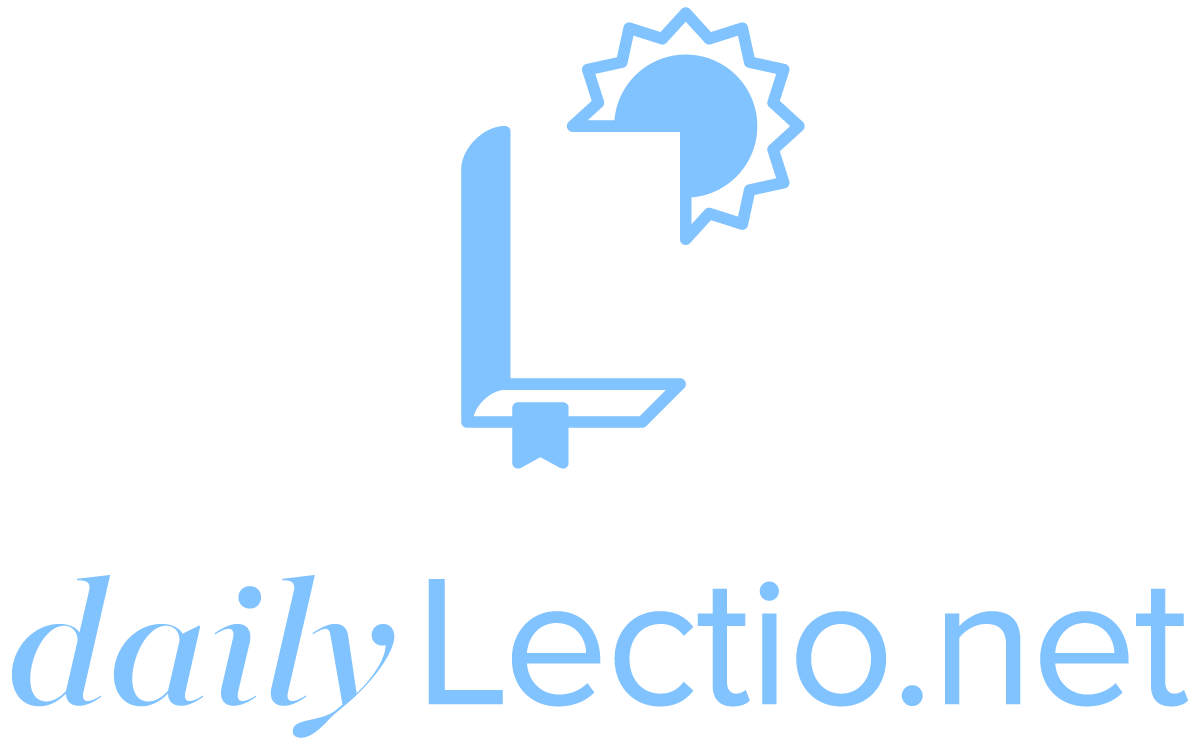 Download the DailyLectio App
Prayer reprinted from Revised Common Lectionary Prayers, © 2002 Consultation on Common Texts. Reproduced by permission.
Revised Common Lectionary Daily Readings copyright © 2005 Consultation on Common Texts admin. Augsburg Fortress. Reproduced by permission. No further reproduction allowed without the written permission of Augsburg Fortress.
New Revised Standard Version Bible, copyright © 1989 National Council of the Churches of Christ in the United States of America. Used by permission. All rights reserved.