Reflecting on the Second

Sunday of Advent

Year A
Daily Readings for Wednesday
December 7, 2022

---
Laboring God,
with axe and winnowing fork
you clear a holy space
where hurt and destruction have no place,
and a little child holds sway.
Clear our lives of hatred and despair,
sow seeds of joy and peace,
that shoots of hope may spring forth
and we may live in harmony
with one another. Amen.
Psalm 21
God comes with judgment and strength
In your strength the king rejoices, O Lord,
and in your help how greatly he exults!
You have given him his heart's desire,
and have not withheld the request of his lips. Selah
For you meet him with rich blessings;
you set a crown of fine gold on his head.
He asked you for life; you gave it to him—
length of days forever and ever.
His glory is great through your help;
splendor and majesty you bestow on him.
You bestow on him blessings forever;
you make him glad with the joy of your presence.
For the king trusts in the Lord,
and through the steadfast love of the Most High he shall not be moved.
Your hand will find out all your enemies;
your right hand will find out those who hate you.
You will make them like a fiery furnace
when you appear.
The Lord will swallow them up in his wrath,
and fire will consume them.
You will destroy their offspring from the earth,
and their children from among humankind.
If they plan evil against you,
if they devise mischief, they will not succeed.
For you will put them to flight;
you will aim at their faces with your bows.
Be exalted, O Lord, in your strength!
We will sing and praise your power.
Genesis 15:1-8
God's covenant with Abram
After these things the word of the Lord came to Abram in a vision, "Do not be afraid, Abram, I am your shield; your reward shall be very great." But Abram said, "O Lord God, what will you give me, for I continue childless, and the heir of my house is Eliezer of Damascus?" And Abram said, "You have given me no offspring, and so a slave born in my house is to be my heir." But the word of the Lord came to him, "This man shall not be your heir; no one but your very own issue shall be your heir." He brought him outside and said, "Look toward heaven and count the stars, if you are able to count them." Then he said to him, "So shall your descendants be." And he believed the Lord; and the Lord reckoned it to him as righteousness.
Then he said to him, "I am the Lord who brought you from Ur of the Chaldeans, to give you this land to possess." But he said, "O Lord God, how am I to know that I shall possess it?"
Matthew 12:33-37
A good tree bears fruit
"Either make the tree good, and its fruit good; or make the tree bad, and its fruit bad; for the tree is known by its fruit. You brood of vipers! How can you speak good things, when you are evil? For out of the abundance of the heart the mouth speaks. The good person brings good things out of a good treasure, and the evil person brings evil things out of an evil treasure. I tell you, on the day of judgment you will have to give an account for every careless word you utter; for by your words you will be justified, and by your words you will be condemned."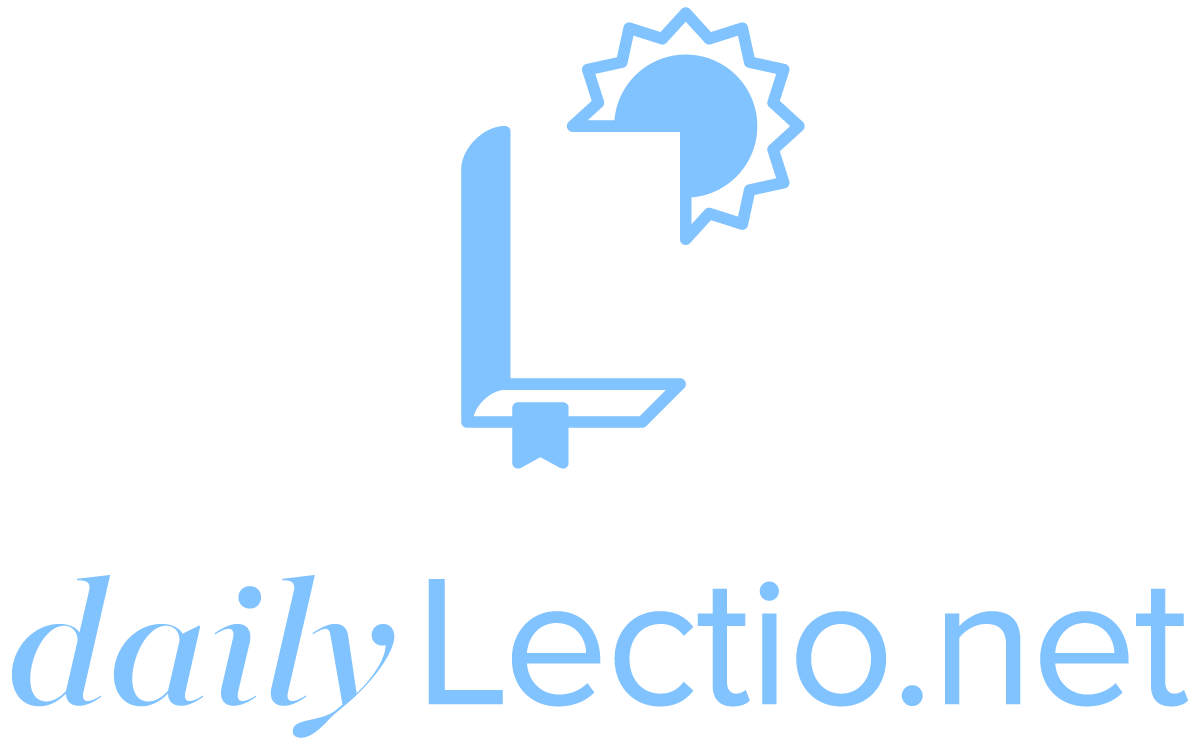 Download the DailyLectio App
Prayer reprinted from Revised Common Lectionary Prayers, © 2002 Consultation on Common Texts. Reproduced by permission.
Revised Common Lectionary Daily Readings copyright © 2005 Consultation on Common Texts admin. Augsburg Fortress. Reproduced by permission. No further reproduction allowed without the written permission of Augsburg Fortress.
New Revised Standard Version Bible, copyright © 1989 National Council of the Churches of Christ in the United States of America. Used by permission. All rights reserved.