Preparing for the First

Sunday of Advent

Year A
Daily Readings for Friday
November 25, 2022

---
Unexpected God,
your advent alarms us.
Wake us from drowsy worship,
from the sleep that neglects love,
and the sedative of misdirected frenzy.
Awaken us now to your coming,
and bend our angers into your peace. Amen.
Psalm 122
Gladness in God's house
I was glad when they said to me,
"Let us go to the house of the Lord!"
Our feet are standing
within your gates, O Jerusalem.
Jerusalem—built as a city
that is bound firmly together.
To it the tribes go up,
the tribes of the Lord,
as was decreed for Israel,
to give thanks to the name of the Lord.
For there the thrones for judgment were set up,
the thrones of the house of David.
Pray for the peace of Jerusalem:
"May they prosper who love you.
Peace be within your walls,
and security within your towers."
For the sake of my relatives and friends
I will say, "Peace be within you."
For the sake of the house of the Lord our God,
I will seek your good.
Genesis 6:1-10
Humankind's wickedness, Noah's righteousness
When people began to multiply on the face of the ground, and daughters were born to them, the sons of God saw that they were fair; and they took wives for themselves of all that they chose. Then the Lord said, "My spirit shall not abide in mortals forever, for they are flesh; their days shall be one hundred twenty years." The Nephilim were on the earth in those days—and also afterward—when the sons of God went in to the daughters of humans, who bore children to them. These were the heroes that were of old, warriors of renown.
The Lord saw that the wickedness of humankind was great in the earth, and that every inclination of the thoughts of their hearts was only evil continually. And the Lord was sorry that he had made humankind on the earth, and it grieved him to his heart. So the Lord said, "I will blot out from the earth the human beings I have created—people together with animals and creeping things and birds of the air, for I am sorry that I have made them." But Noah found favor in the sight of the Lord.
These are the descendants of Noah. Noah was a righteous man, blameless in his generation; Noah walked with God. And Noah had three sons, Shem, Ham, and Japheth.
Hebrews 11:1-7
Noah acts in faith
Now faith is the assurance of things hoped for, the conviction of things not seen. Indeed, by faith our ancestors received approval. By faith we understand that the worlds were prepared by the word of God, so that what is seen was made from things that are not visible.
By faith Abel offered to God a more acceptable sacrifice than Cain's. Through this he received approval as righteous, God himself giving approval to his gifts; he died, but through his faith he still speaks. By faith Enoch was taken so that he did not experience death; and "he was not found, because God had taken him." For it was attested before he was taken away that "he had pleased God." And without faith it is impossible to please God, for whoever would approach him must believe that he exists and that he rewards those who seek him. By faith Noah, warned by God about events as yet unseen, respected the warning and built an ark to save his household; by this he condemned the world and became an heir to the righteousness that is in accordance with faith.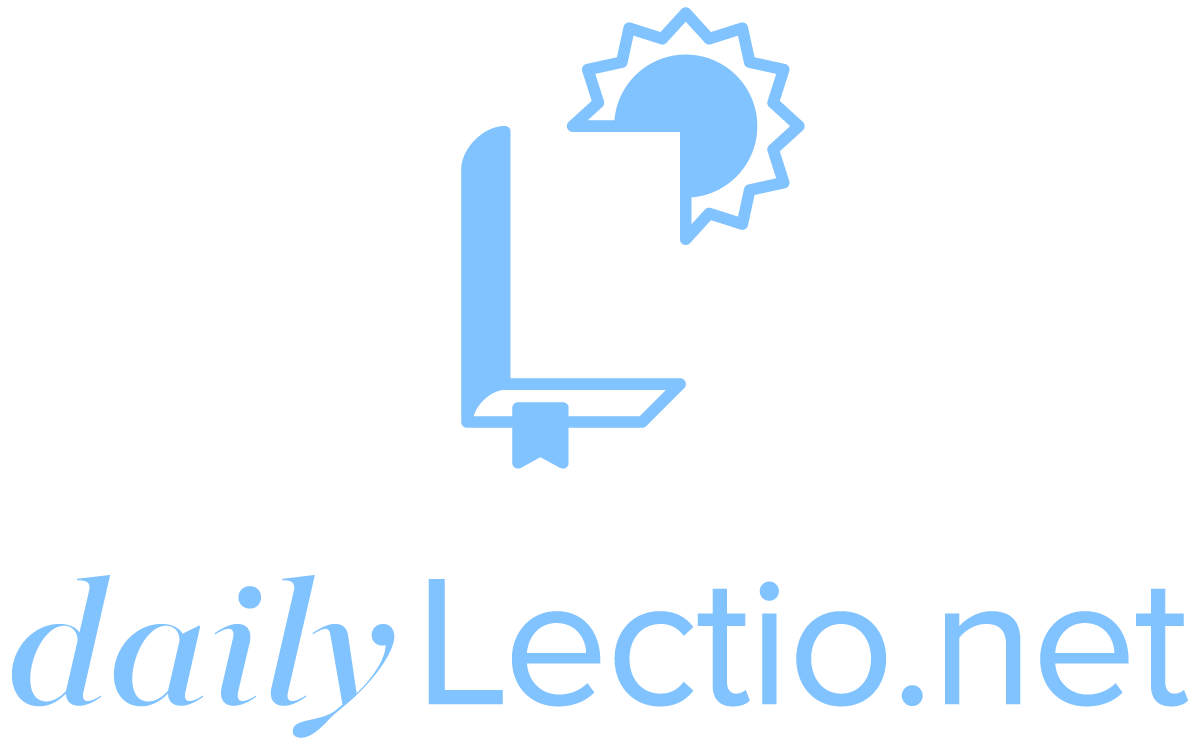 Download the DailyLectio App
Prayer reprinted from Revised Common Lectionary Prayers, © 2002 Consultation on Common Texts. Reproduced by permission.
Revised Common Lectionary Daily Readings copyright © 2005 Consultation on Common Texts admin. Augsburg Fortress. Reproduced by permission. No further reproduction allowed without the written permission of Augsburg Fortress.
New Revised Standard Version Bible, copyright © 1989 National Council of the Churches of Christ in the United States of America. Used by permission. All rights reserved.