Preparing for the First

Sunday of Advent

Year A
Daily Readings for Thursday
November 24, 2022

---
Unexpected God,
your advent alarms us.
Wake us from drowsy worship,
from the sleep that neglects love,
and the sedative of misdirected frenzy.
Awaken us now to your coming,
and bend our angers into your peace. Amen.
Psalm 122
Gladness in God's house
I was glad when they said to me,
"Let us go to the house of the Lord!"
Our feet are standing
within your gates, O Jerusalem.
Jerusalem—built as a city
that is bound firmly together.
To it the tribes go up,
the tribes of the Lord,
as was decreed for Israel,
to give thanks to the name of the Lord.
For there the thrones for judgment were set up,
the thrones of the house of David.
Pray for the peace of Jerusalem:
"May they prosper who love you.
Peace be within your walls,
and security within your towers."
For the sake of my relatives and friends
I will say, "Peace be within you."
For the sake of the house of the Lord our God,
I will seek your good.
Daniel 9:15-19
A plea for forgiveness
"And now, O Lord our God, who brought your people out of the land of Egypt with a mighty hand and made your name renowned even to this day—we have sinned, we have done wickedly. O Lord, in view of all your righteous acts, let your anger and wrath, we pray, turn away from your city Jerusalem, your holy mountain; because of our sins and the iniquities of our ancestors, Jerusalem and your people have become a disgrace among all our neighbors. Now therefore, O our God, listen to the prayer of your servant and to his supplication, and for your own sake, Lord, let your face shine upon your desolated sanctuary. Incline your ear, O my God, and hear. Open your eyes and look at our desolation and the city that bears your name. We do not present our supplication before you on the ground of our righteousness, but on the ground of your great mercies. O Lord, hear; O Lord, forgive; O Lord, listen and act and do not delay! For your own sake, O my God, because your city and your people bear your name!"
James 4:1-10
A plea for God's grace and human humility
Those conflicts and disputes among you, where do they come from? Do they not come from your cravings that are at war within you? You want something and do not have it; so you commit murder. And you covet something and cannot obtain it; so you engage in disputes and conflicts. You do not have, because you do not ask. You ask and do not receive, because you ask wrongly, in order to spend what you get on your pleasures. Adulterers! Do you not know that friendship with the world is enmity with God? Therefore whoever wishes to be a friend of the world becomes an enemy of God. Or do you suppose that it is for nothing that the scripture says, "God yearns jealously for the spirit that he has made to dwell in us"? But he gives all the more grace; therefore it says,
"God opposes the proud,
but gives grace to the humble."
Submit yourselves therefore to God. Resist the devil, and he will flee from you. Draw near to God, and he will draw near to you. Cleanse your hands, you sinners, and purify your hearts, you double-minded. Lament and mourn and weep. Let your laughter be turned into mourning and your joy into dejection. Humble yourselves before the Lord, and he will exalt you.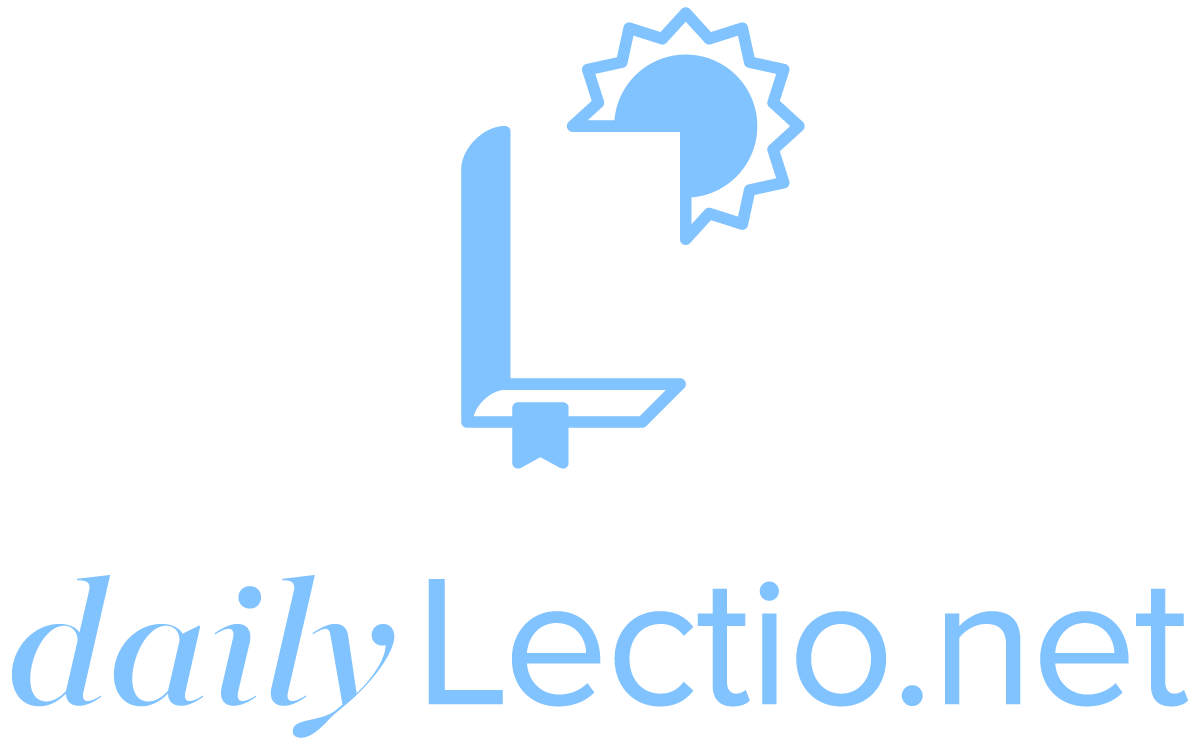 Download the DailyLectio App
Prayer reprinted from Revised Common Lectionary Prayers, © 2002 Consultation on Common Texts. Reproduced by permission.
Revised Common Lectionary Daily Readings copyright © 2005 Consultation on Common Texts admin. Augsburg Fortress. Reproduced by permission. No further reproduction allowed without the written permission of Augsburg Fortress.
New Revised Standard Version Bible, copyright © 1989 National Council of the Churches of Christ in the United States of America. Used by permission. All rights reserved.