Reflecting on

Trinity Sunday

Year C
Daily Readings for Tuesday
June 14, 2022

---
God of heaven and earth,
before the foundation of the universe and the beginning of time
you are the triune God:
the Author of creation,
the eternal Word of salvation,
and the life-giving Spirit of wisdom.
Guide us to all truth by your Spirit,
that we may proclaim all that Christ revealed
and rejoice in the glory he shared with us.
Glory and praise to you, Father, Son, and Holy Spirit,
now and for ever. Amen.
Psalm 124
We have escaped like a bird
If it had not been the Lord who was on our side
—let Israel now say—
if it had not been the Lord who was on our side,
when our enemies attacked us,
then they would have swallowed us up alive,
when their anger was kindled against us;
then the flood would have swept us away,
the torrent would have gone over us;
then over us would have gone
the raging waters.
Blessed be the Lord,
who has not given us
as prey to their teeth.
We have escaped like a bird
from the snare of the fowlers;
the snare is broken,
and we have escaped.
Our help is in the name of the Lord,
who made heaven and earth.
Proverbs 8:4-21
Widsom's riches
"To you, O people, I call,
and my cry is to all that live.
O simple ones, learn prudence;
acquire intelligence, you who lack it.
Hear, for I will speak noble things,
and from my lips will come what is right;
for my mouth will utter truth;
wickedness is an abomination to my lips.
All the words of my mouth are righteous;
there is nothing twisted or crooked in them.
They are all straight to one who understands
and right to those who find knowledge.
Take my instruction instead of silver,
and knowledge rather than choice gold;
for wisdom is better than jewels,
and all that you may desire cannot compare with her.
I, wisdom, live with prudence,
and I attain knowledge and discretion.
The fear of the Lord is hatred of evil.
Pride and arrogance and the way of evil
and perverted speech I hate.
I have good advice and sound wisdom;
I have insight, I have strength.
By me kings reign,
and rulers decree what is just;
by me rulers rule,
and nobles, all who govern rightly.
I love those who love me,
and those who seek me diligently find me.
Riches and honor are with me,
enduring wealth and prosperity.
My fruit is better than gold, even fine gold,
and my yield than choice silver.
I walk in the way of righteousness,
along the paths of justice,
endowing with wealth those who love me,
and filling their treasuries."
Ephesians 5:15-20
Living as wise ones in the Trinity
Be careful then how you live, not as unwise people but as wise, making the most of the time, because the days are evil. So do not be foolish, but understand what the will of the Lord is. Do not get drunk with wine, for that is debauchery; but be filled with the Spirit, as you sing psalms and hymns and spiritual songs among yourselves, singing and making melody to the Lord in your hearts, giving thanks to God the Father at all times and for everything in the name of our Lord Jesus Christ.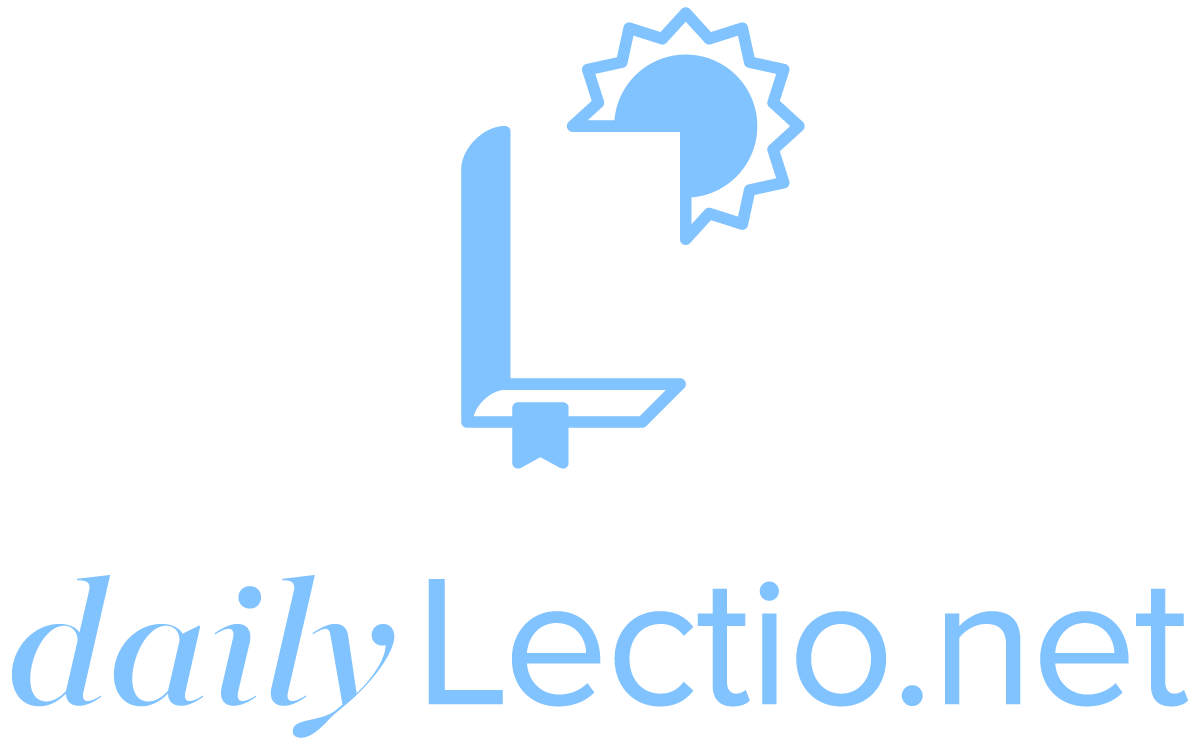 Download the DailyLectio App
Prayer reprinted from Revised Common Lectionary Prayers, © 2002 Consultation on Common Texts. Reproduced by permission.
Revised Common Lectionary Daily Readings copyright © 2005 Consultation on Common Texts admin. Augsburg Fortress. Reproduced by permission. No further reproduction allowed without the written permission of Augsburg Fortress.
New Revised Standard Version Bible, copyright © 1989 National Council of the Churches of Christ in the United States of America. Used by permission. All rights reserved.