Preparing for

Trinity Sunday

Year C
Daily Readings for Saturday
June 11, 2022

---
God of heaven and earth,
before the foundation of the universe and the beginning of time
you are the triune God:
the Author of creation,
the eternal Word of salvation,
and the life-giving Spirit of wisdom.
Guide us to all truth by your Spirit,
that we may proclaim all that Christ revealed
and rejoice in the glory he shared with us.
Glory and praise to you, Father, Son, and Holy Spirit,
now and for ever. Amen.
Psalm 8
Your majesty is praised above the heavens
O Lord, our Sovereign,
how majestic is your name in all the earth!
You have set your glory above the heavens.
Out of the mouths of babes and infants
you have founded a bulwark because of your foes,
to silence the enemy and the avenger.
When I look at your heavens, the work of your fingers,
the moon and the stars that you have established;
what are human beings that you are mindful of them,
mortals that you care for them?
Yet you have made them a little lower than God,
and crowned them with glory and honor.
You have given them dominion over the works of your hands;
you have put all things under their feet,
all sheep and oxen,
and also the beasts of the field,
the birds of the air, and the fish of the sea,
whatever passes along the paths of the seas.
O Lord, our Sovereign,
how majestic is your name in all the earth!
Proverbs 4:1-9
Choose God's wisdom
Listen, children, to a father's instruction,
and be attentive, that you may gain insight;
for I give you good precepts:
do not forsake my teaching.
When I was a son with my father,
tender, and my mother's favorite,
he taught me, and said to me,
"Let your heart hold fast my words;
keep my commandments, and live.
Get wisdom; get insight: do not forget, nor turn away
from the words of my mouth.
Do not forsake her, and she will keep you;
love her, and she will guard you.
The beginning of wisdom is this: Get wisdom,
and whatever else you get, get insight.
Prize her highly, and she will exalt you;
she will honor you if you embrace her.
She will place on your head a fair garland;
she will bestow on you a beautiful crown."
Luke 2:41-52
Jesus increases in wisdom
Now every year his parents went to Jerusalem for the festival of the Passover. And when he was twelve years old, they went up as usual for the festival. When the festival was ended and they started to return, the boy Jesus stayed behind in Jerusalem, but his parents did not know it. Assuming that he was in the group of travelers, they went a day's journey. Then they started to look for him among their relatives and friends. When they did not find him, they returned to Jerusalem to search for him. After three days they found him in the temple, sitting among the teachers, listening to them and asking them questions. And all who heard him were amazed at his understanding and his answers. When his parents saw him they were astonished; and his mother said to him, "Child, why have you treated us like this? Look, your father and I have been searching for you in great anxiety." He said to them, "Why were you searching for me? Did you not know that I must be in my Father's house?" But they did not understand what he said to them. Then he went down with them and came to Nazareth, and was obedient to them. His mother treasured all these things in her heart.
And Jesus increased in wisdom and in years, and in divine and human favor.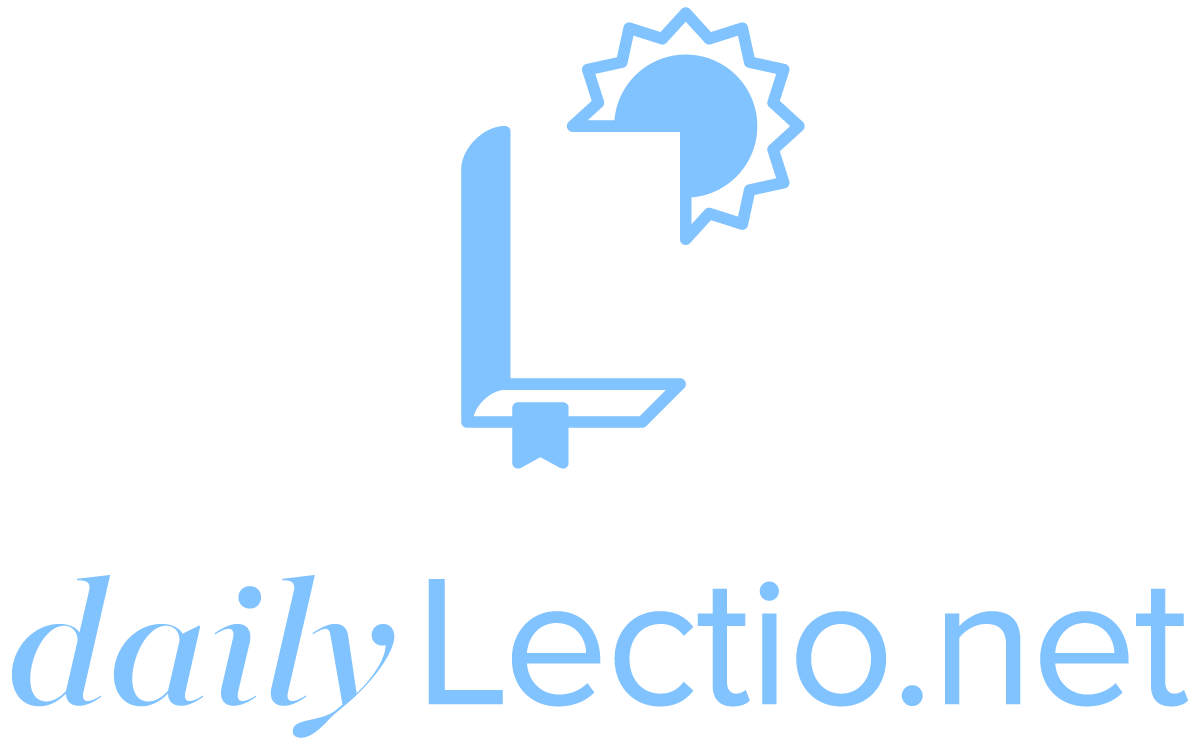 Download the DailyLectio App
Prayer reprinted from Revised Common Lectionary Prayers, © 2002 Consultation on Common Texts. Reproduced by permission.
Revised Common Lectionary Daily Readings copyright © 2005 Consultation on Common Texts admin. Augsburg Fortress. Reproduced by permission. No further reproduction allowed without the written permission of Augsburg Fortress.
New Revised Standard Version Bible, copyright © 1989 National Council of the Churches of Christ in the United States of America. Used by permission. All rights reserved.