Preparing for

The Day of Pentecost

Year C
Daily Readings for Friday
June 3, 2022

---
Living God,
you have created all that is.
Send forth your Spirit to renew and restore us,
that we may proclaim your good news
in ways and words
that all will understand and believe. Amen.
Psalm 104:24-34, 35b
Renewing the face of the earth
O Lord, how manifold are your works!
In wisdom you have made them all;
the earth is full of your creatures.
Yonder is the sea, great and wide,
creeping things innumerable are there,
living things both small and great.
There go the ships,
and Leviathan that you formed to sport in it.
These all look to you
to give them their food in due season;
when you give to them, they gather it up;
when you open your hand, they are filled with good things.
When you hide your face, they are dismayed;
when you take away their breath, they die
and return to their dust.
When you send forth your spirit, they are created;
and you renew the face of the ground.
May the glory of the Lord endure forever;
may the Lord rejoice in his works—
who looks on the earth and it trembles,
who touches the mountains and they smoke.
I will sing to the Lord as long as I live;
I will sing praise to my God while I have being.
May my meditation be pleasing to him,
for I rejoice in the Lord.
Bless the Lord, O my soul.
Praise the Lord!
Isaiah 44:1-4
The spirit poured out to renew the faithful
But now hear, O Jacob my servant,
Israel whom I have chosen!
Thus says the Lord who made you,
who formed you in the womb and will help you:
Do not fear, O Jacob my servant,
Jeshurun whom I have chosen.
For I will pour water on the thirsty land,
and streams on the dry ground;
I will pour my spirit upon your descendants,
and my blessing on your offspring.
They shall spring up like a green tamarisk,
like willows by flowing streams.
Galatians 6:7-10
Reaping eternal life from the Spirit
Do not be deceived; God is not mocked, for you reap whatever you sow. If you sow to your own flesh, you will reap corruption from the flesh; but if you sow to the Spirit, you will reap eternal life from the Spirit. So let us not grow weary in doing what is right, for we will reap at harvest time, if we do not give up. So then, whenever we have an opportunity, let us work for the good of all, and especially for those of the family of faith.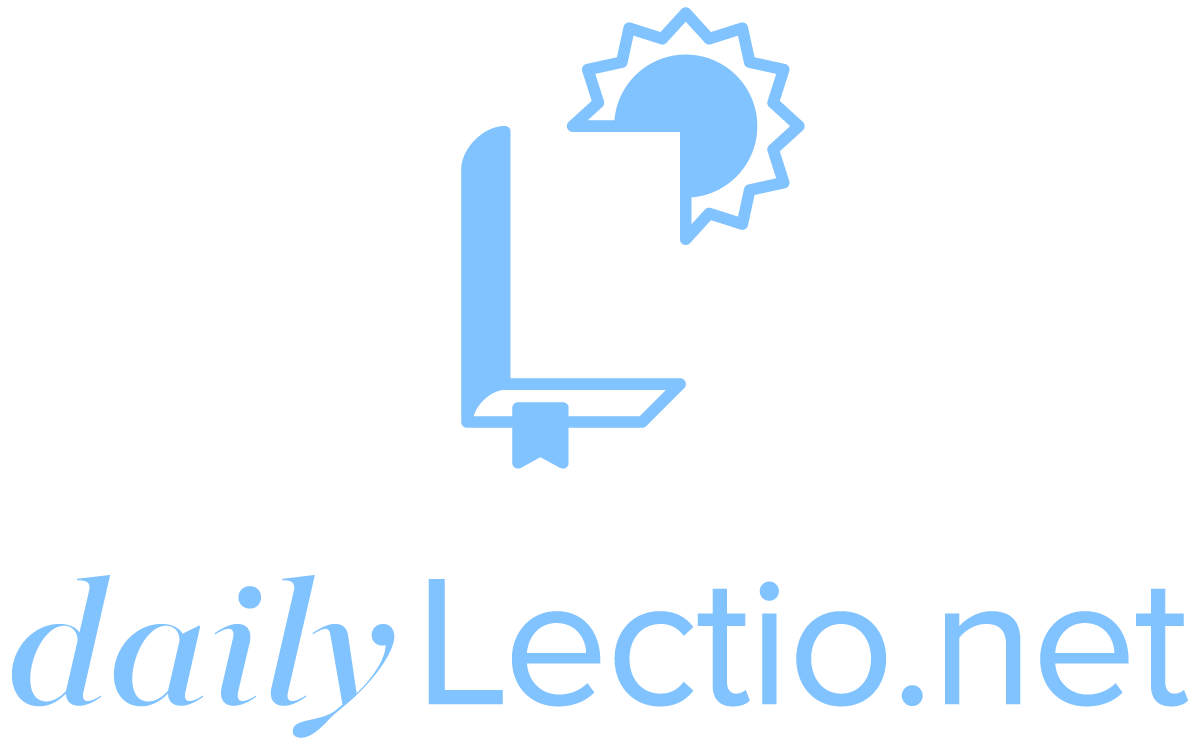 Download the DailyLectio App
Prayer reprinted from Revised Common Lectionary Prayers, © 2002 Consultation on Common Texts. Reproduced by permission.
Revised Common Lectionary Daily Readings copyright © 2005 Consultation on Common Texts admin. Augsburg Fortress. Reproduced by permission. No further reproduction allowed without the written permission of Augsburg Fortress.
New Revised Standard Version Bible, copyright © 1989 National Council of the Churches of Christ in the United States of America. Used by permission. All rights reserved.