Preparing for the Third

Sunday in Lent

Year C
Daily Readings for Friday
March 18, 2022

---
God of infinite goodness,
throughout the ages you have persevered
in claiming and reclaiming your people.
Renew for us your call to repentance,
surround us with witnesses to aid us in our journey,
and grant us the time to fashion our lives anew,
through Jesus Christ our Savior. Amen.
Psalm 63:1-8
O God, eagerly I seek you
O God, you are my God, I seek you,
my soul thirsts for you;
my flesh faints for you,
as in a dry and weary land where there is no water.
So I have looked upon you in the sanctuary,
beholding your power and glory.
Because your steadfast love is better than life,
my lips will praise you.
So I will bless you as long as I live;
I will lift up my hands and call on your name.
My soul is satisfied as with a rich feast,
and my mouth praises you with joyful lips
when I think of you on my bed,
and meditate on you in the watches of the night;
for you have been my help,
and in the shadow of your wings I sing for joy.
My soul clings to you;
your right hand upholds me.
Daniel 12:1-4
God sends Michael
"At that time Michael, the great prince, the protector of your people, shall arise. There shall be a time of anguish, such as has never occurred since nations first came into existence. But at that time your people shall be delivered, everyone who is found written in the book. Many of those who sleep in the dust of the earth shall awake, some to everlasting life, and some to shame and everlasting contempt. Those who are wise shall shine like the brightness of the sky, and those who lead many to righteousness, like the stars forever and ever. But you, Daniel, keep the words secret and the book sealed until the time of the end. Many shall be running back and forth, and evil shall increase."
Revelation 3:1-6
Warning to the church in Sardis
"And to the angel of the church in Sardis write: These are the words of him who has the seven spirits of God and the seven stars:
"I know your works; you have a name of being alive, but you are dead. Wake up, and strengthen what remains and is on the point of death, for I have not found your works perfect in the sight of my God. Remember then what you received and heard; obey it, and repent. If you do not wake up, I will come like a thief, and you will not know at what hour I will come to you. Yet you have still a few persons in Sardis who have not soiled their clothes; they will walk with me, dressed in white, for they are worthy. If you conquer, you will be clothed like them in white robes, and I will not blot your name out of the book of life; I will confess your name before my Father and before his angels. Let anyone who has an ear listen to what the Spirit is saying to the churches."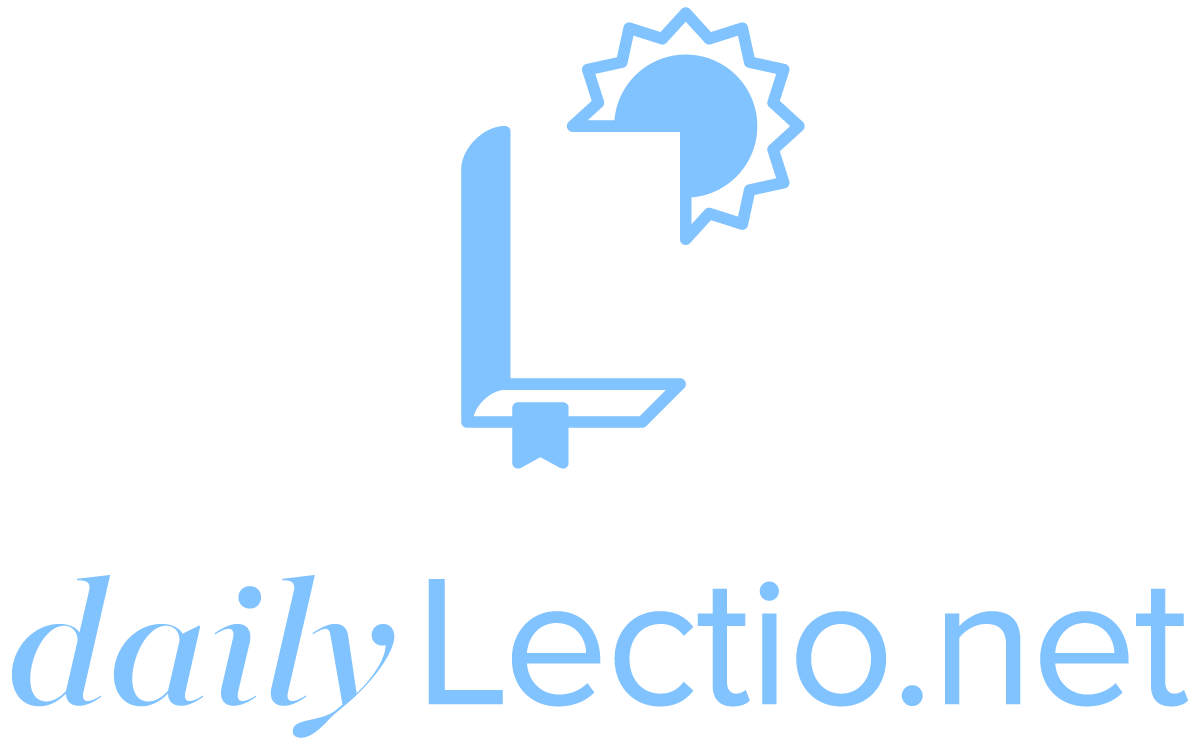 Download the DailyLectio App
Prayer reprinted from Revised Common Lectionary Prayers, © 2002 Consultation on Common Texts. Reproduced by permission.
Revised Common Lectionary Daily Readings copyright © 2005 Consultation on Common Texts admin. Augsburg Fortress. Reproduced by permission. No further reproduction allowed without the written permission of Augsburg Fortress.
New Revised Standard Version Bible, copyright © 1989 National Council of the Churches of Christ in the United States of America. Used by permission. All rights reserved.