Preparing for the Third

Sunday in Lent

Year C
Daily Readings for Thursday
March 17, 2022

---
God of infinite goodness,
throughout the ages you have persevered
in claiming and reclaiming your people.
Renew for us your call to repentance,
surround us with witnesses to aid us in our journey,
and grant us the time to fashion our lives anew,
through Jesus Christ our Savior. Amen.
Psalm 63:1-8
O God, eagerly I seek you
O God, you are my God, I seek you,
my soul thirsts for you;
my flesh faints for you,
as in a dry and weary land where there is no water.
So I have looked upon you in the sanctuary,
beholding your power and glory.
Because your steadfast love is better than life,
my lips will praise you.
So I will bless you as long as I live;
I will lift up my hands and call on your name.
My soul is satisfied as with a rich feast,
and my mouth praises you with joyful lips
when I think of you on my bed,
and meditate on you in the watches of the night;
for you have been my help,
and in the shadow of your wings I sing for joy.
My soul clings to you;
your right hand upholds me.
Daniel 3:19-30
Servants of God vindicated
Then Nebuchadnezzar was so filled with rage against Shadrach, Meshach, and Abednego that his face was distorted. He ordered the furnace heated up seven times more than was customary, and ordered some of the strongest guards in his army to bind Shadrach, Meshach, and Abednego and to throw them into the furnace of blazing fire. So the men were bound, still wearing their tunics, their trousers, their hats, and their other garments, and they were thrown into the furnace of blazing fire. Because the king's command was urgent and the furnace was so overheated, the raging flames killed the men who lifted Shadrach, Meshach, and Abednego. But the three men, Shadrach, Meshach, and Abednego, fell down, bound, into the furnace of blazing fire.
Then King Nebuchadnezzar was astonished and rose up quickly. He said to his counselors, "Was it not three men that we threw bound into the fire?" They answered the king, "True, O king." He replied, "But I see four men unbound, walking in the middle of the fire, and they are not hurt; and the fourth has the appearance of a god." Nebuchadnezzar then approached the door of the furnace of blazing fire and said, "Shadrach, Meshach, and Abednego, servants of the Most High God, come out! Come here!" So Shadrach, Meshach, and Abednego came out from the fire. And the satraps, the prefects, the governors, and the king's counselors gathered together and saw that the fire had not had any power over the bodies of those men; the hair of their heads was not singed, their tunics were not harmed, and not even the smell of fire came from them. Nebuchadnezzar said, "Blessed be the God of Shadrach, Meshach, and Abednego, who has sent his angel and delivered his servants who trusted in him. They disobeyed the king's command and yielded up their bodies rather than serve and worship any god except their own God. Therefore I make a decree: Any people, nation, or language that utters blasphemy against the God of Shadrach, Meshach, and Abednego shall be torn limb from limb, and their houses laid in ruins; for there is no other god who is able to deliver in this way." Then the king promoted Shadrach, Meshach, and Abednego in the province of Babylon.
Revelation 2:8-11
Warning to the church in Smyrna
"And to the angel of the church in Smyrna write: These are the words of the first and the last, who was dead and came to life:
"I know your affliction and your poverty, even though you are rich. I know the slander on the part of those who say that they are Jews and are not, but are a synagogue of Satan. Do not fear what you are about to suffer. Beware, the devil is about to throw some of you into prison so that you may be tested, and for ten days you will have affliction. Be faithful until death, and I will give you the crown of life. Let anyone who has an ear listen to what the Spirit is saying to the churches. Whoever conquers will not be harmed by the second death."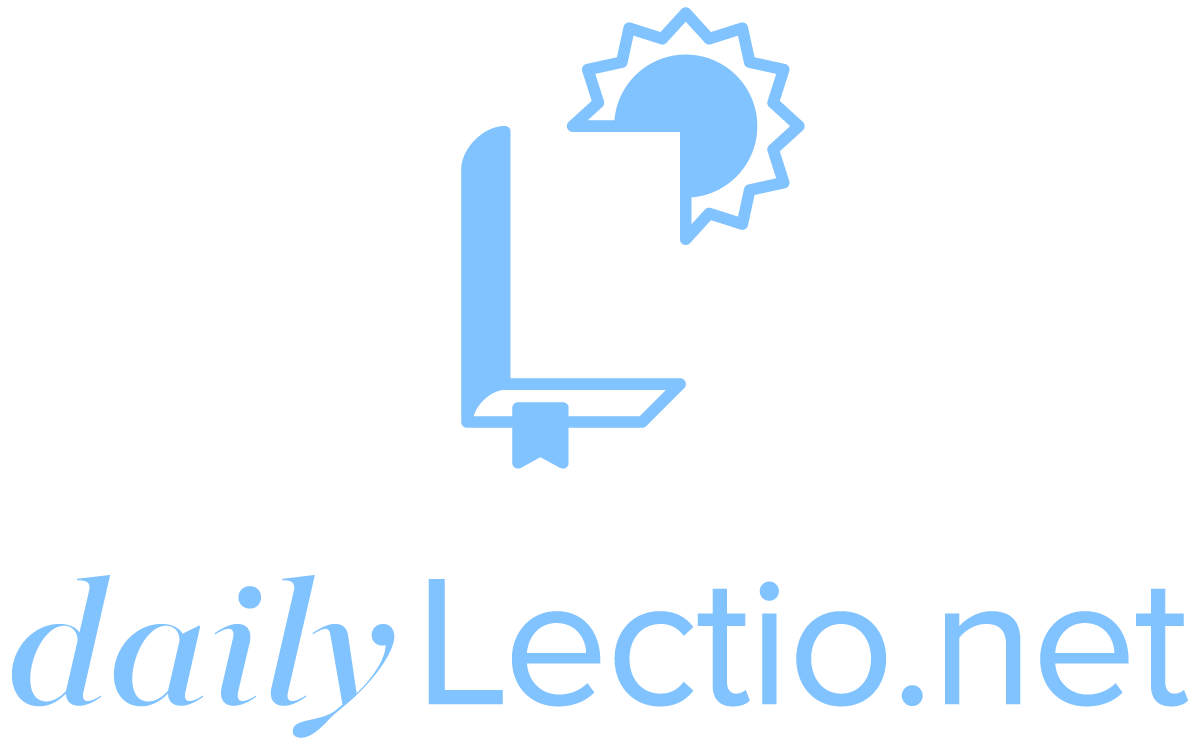 Download the DailyLectio App
Prayer reprinted from Revised Common Lectionary Prayers, © 2002 Consultation on Common Texts. Reproduced by permission.
Revised Common Lectionary Daily Readings copyright © 2005 Consultation on Common Texts admin. Augsburg Fortress. Reproduced by permission. No further reproduction allowed without the written permission of Augsburg Fortress.
New Revised Standard Version Bible, copyright © 1989 National Council of the Churches of Christ in the United States of America. Used by permission. All rights reserved.