Reflecting on the First

Sunday in Lent

Year C
Daily Readings for Wednesday
March 9, 2022

---
God of deliverance and freedom,
you taught the people of Israel
to acknowledge that all things
come from your bountiful hand.
Deepen our faith
so that we may resist temptation
and, in the midst of trial,
proclaim that Jesus Christ is Lord,
now and for ever. Amen.
Psalm 17
Prayer for protection from evil ones
Hear a just cause, O Lord; attend to my cry;
give ear to my prayer from lips free of deceit.
From you let my vindication come;
let your eyes see the right.
If you try my heart, if you visit me by night,
if you test me, you will find no wickedness in me;
my mouth does not transgress.
As for what others do, by the word of your lips
I have avoided the ways of the violent.
My steps have held fast to your paths;
my feet have not slipped.
I call upon you, for you will answer me, O God;
incline your ear to me, hear my words.
Wondrously show your steadfast love,
O savior of those who seek refuge
from their adversaries at your right hand.
Guard me as the apple of the eye;
hide me in the shadow of your wings,
from the wicked who despoil me,
my deadly enemies who surround me.
They close their hearts to pity;
with their mouths they speak arrogantly.
They track me down; now they surround me;
they set their eyes to cast me to the ground.
They are like a lion eager to tear,
like a young lion lurking in ambush.
Rise up, O Lord, confront them, overthrow them!
By your sword deliver my life from the wicked,
from mortals—by your hand, O Lord—
from mortals whose portion in life is in this world.
May their bellies be filled with what you have stored up for them;
may their children have more than enough;
may they leave something over to their little ones.
As for me, I shall behold your face in righteousness;
when I awake I shall be satisfied, beholding your likeness.
Job 1:1-22
Satan tempts Job
There was once a man in the land of Uz whose name was Job. That man was blameless and upright, one who feared God and turned away from evil. There were born to him seven sons and three daughters. He had seven thousand sheep, three thousand camels, five hundred yoke of oxen, five hundred donkeys, and very many servants; so that this man was the greatest of all the people of the east. His sons used to go and hold feasts in one another's houses in turn; and they would send and invite their three sisters to eat and drink with them. And when the feast days had run their course, Job would send and sanctify them, and he would rise early in the morning and offer burnt offerings according to the number of them all; for Job said, "It may be that my children have sinned, and cursed God in their hearts." This is what Job always did.
One day the heavenly beings came to present themselves before the Lord, and Satan also came among them. The Lord said to Satan, "Where have you come from?" Satan answered the Lord, "From going to and fro on the earth, and from walking up and down on it." The Lord said to Satan, "Have you considered my servant Job? There is no one like him on the earth, a blameless and upright man who fears God and turns away from evil." Then Satan answered the Lord, "Does Job fear God for nothing? Have you not put a fence around him and his house and all that he has, on every side? You have blessed the work of his hands, and his possessions have increased in the land. But stretch out your hand now, and touch all that he has, and he will curse you to your face." The Lord said to Satan, "Very well, all that he has is in your power; only do not stretch out your hand against him!" So Satan went out from the presence of the Lord.
One day when his sons and daughters were eating and drinking wine in the eldest brother's house, a messenger came to Job and said, "The oxen were plowing and the donkeys were feeding beside them, and the Sabeans fell on them and carried them off, and killed the servants with the edge of the sword; I alone have escaped to tell you." While he was still speaking, another came and said, "The fire of God fell from heaven and burned up the sheep and the servants, and consumed them; I alone have escaped to tell you." While he was still speaking, another came and said, "The Chaldeans formed three columns, made a raid on the camels and carried them off, and killed the servants with the edge of the sword; I alone have escaped to tell you." While he was still speaking, another came and said, "Your sons and daughters were eating and drinking wine in their eldest brother's house, and suddenly a great wind came across the desert, struck the four corners of the house, and it fell on the young people, and they are dead; I alone have escaped to tell you."
Then Job arose, tore his robe, shaved his head, and fell on the ground and worshiped. He said, "Naked I came from my mother's womb, and naked shall I return there; the Lord gave, and the Lord has taken away; blessed be the name of the Lord."
In all this Job did not sin or charge God with wrongdoing.
Luke 21:34—22:6
Satan enters Judas
"Be on guard so that your hearts are not weighed down with dissipation and drunkenness and the worries of this life, and that day does not catch you unexpectedly, like a trap. For it will come upon all who live on the face of the whole earth. Be alert at all times, praying that you may have the strength to escape all these things that will take place, and to stand before the Son of Man."
Every day he was teaching in the temple, and at night he would go out and spend the night on the Mount of Olives, as it was called. And all the people would get up early in the morning to listen to him in the temple.
Now the festival of Unleavened Bread, which is called the Passover, was near. The chief priests and the scribes were looking for a way to put Jesus to death, for they were afraid of the people.
Then Satan entered into Judas called Iscariot, who was one of the twelve; he went away and conferred with the chief priests and officers of the temple police about how he might betray him to them. They were greatly pleased and agreed to give him money. So he consented and began to look for an opportunity to betray him to them when no crowd was present.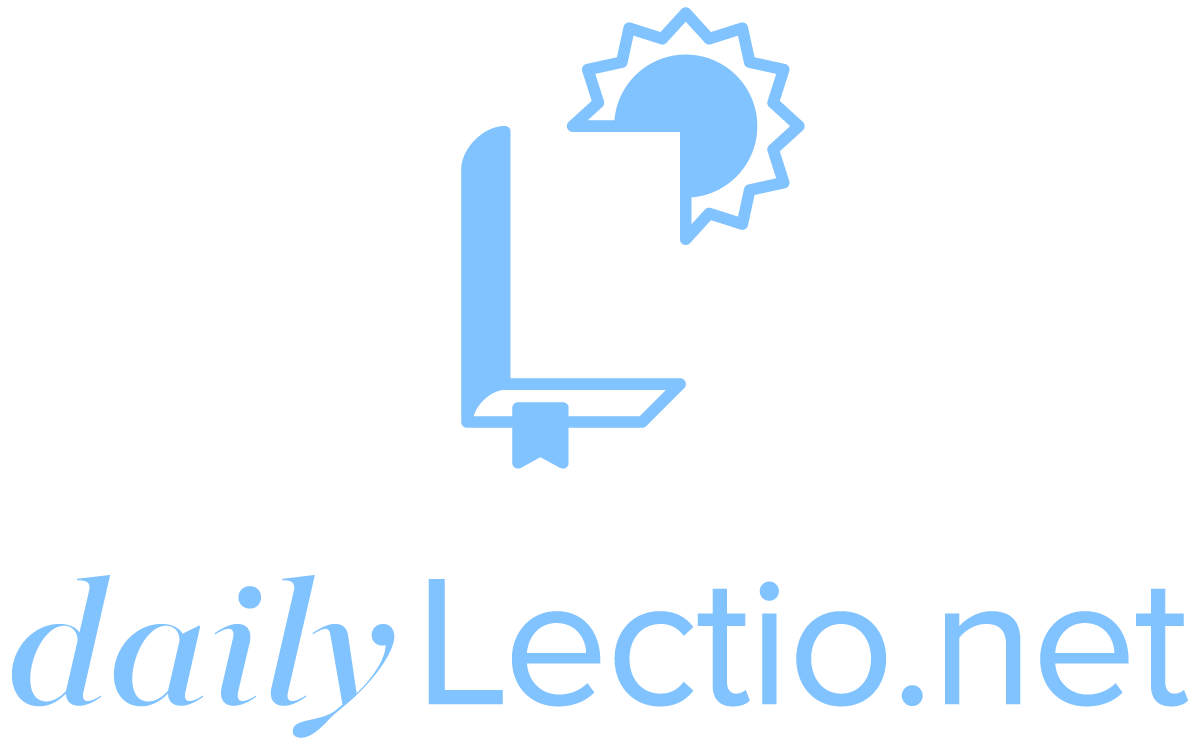 Download the DailyLectio App
Prayer reprinted from Revised Common Lectionary Prayers, © 2002 Consultation on Common Texts. Reproduced by permission.
Revised Common Lectionary Daily Readings copyright © 2005 Consultation on Common Texts admin. Augsburg Fortress. Reproduced by permission. No further reproduction allowed without the written permission of Augsburg Fortress.
New Revised Standard Version Bible, copyright © 1989 National Council of the Churches of Christ in the United States of America. Used by permission. All rights reserved.